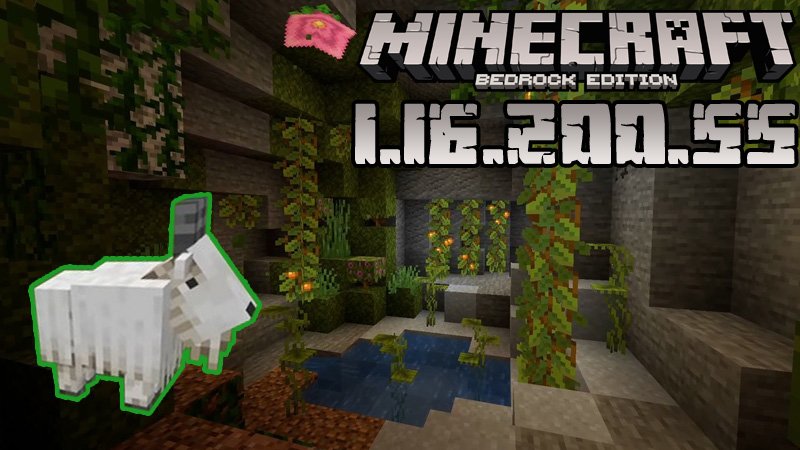 Minecraft PE 1.16.200.55
13 November, 2020
Game Minecraft PE
With every upcoming version, our
website
's subscribers (and the rest of the players) can notice that their gameplay is becoming better and there are fewer bugs affecting the blocks, mobs, UI, graphics, and so on. This week the Mojang team released one more update meant to remove even more problems detected by them and by the most loyal MCPE users. This is
Minecraft PE 1.16.200.55
.
Please do not forget to make copies of your existing worlds if you want to try this beta, because it will replace them and this way you can lose everything you have worked on lately. Also mind that while trying a beta version, you cannot play in Realms and with players who prefer full game versions.
Changes in Minecraft Bedrock 1.16.200.55
In this update, the developers fixed the following problems:
Pillagers hiding away when seeing sunlight

Audio disappearing after resuming the game (affecting only certain devices)

Audio disappearing after suspending the game (affecting only certain devices)

A bug making the Vertical Knockback weaker than normal

Flying around stuttering and having a poor frame rate (affecting devices with RTX)

Players not being informed if their graphics drivers are outdated

"query.cardinal_block_face_placed_on" not working with "on_player_placing"

The blocks listed in the "minecraft:block_placer" component not working properly

Numerous variable names not containing dots

Happily, all the above-listed problems have been successfully resolved and now we can all have a nice and smooth gameplay.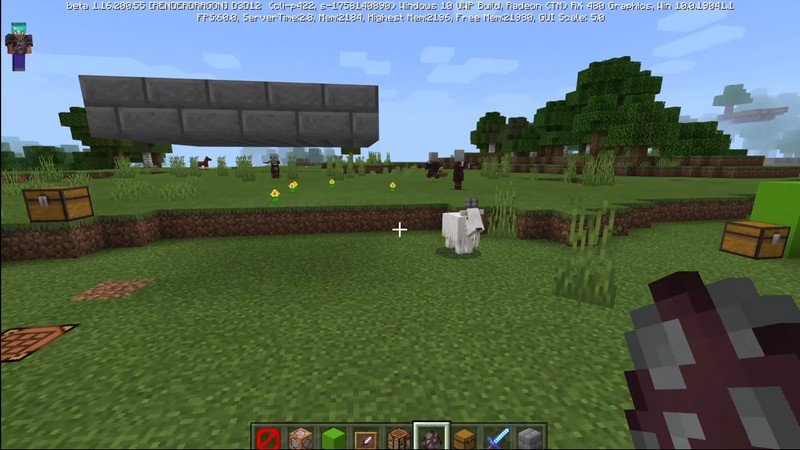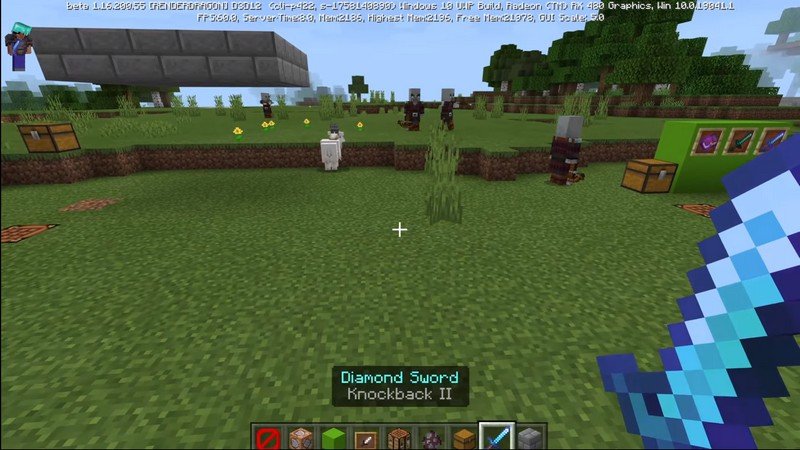 To find out more about the present beta version, we suggest you watch the video trailer before using the download button below it.
If you are happy about the release, share the good news with all your friends who also play MCPE and leave feedback.
Follow us and you will always be informed about the
latest game versions
and about the best
maps
,
texture packs
, and more. Have a great time!
Video Trailer of Minecraft Bedrock 1.16.200.55
---
13 November, 2020