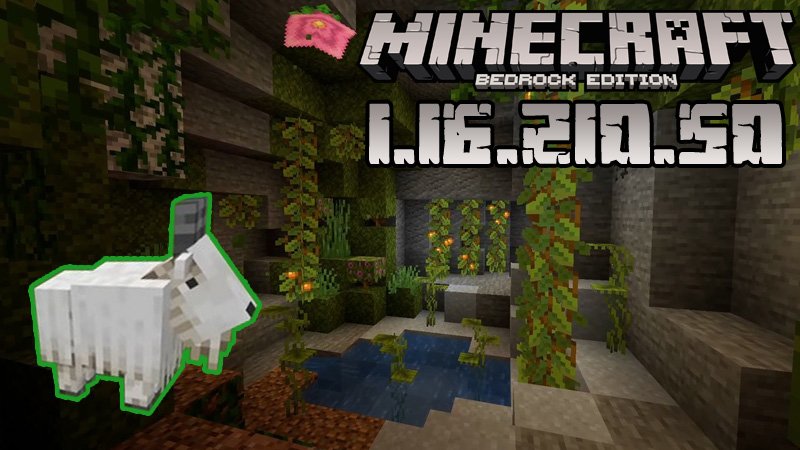 Minecraft PE 1.16.210.50
4 December, 2020
Game Minecraft PE
Last week the MCPE developers released four versions consecutively. This was surely a record number of new versions released in such a short period of time. After the last one which was
Minecraft PE 1.16.200.57
, these hard-working guys gave us several days break so we could digest all the information. We hope you managed to explore all the interesting features brought by those updates because today we have another new beta to check and this is
Minecraft PE 1.16.210.50
.
Changes in Minecraft Bedrock 1.16.210.50
The present beta contains ten changes, a big part of them being related to the Achievements screen. These changes are:
The locked achievements frame art was improved

The achievement reward frame was updated

An error making the scroll bar hide behind the input legend was removed

An error making the contents of the achievements detail page hide behind the input legend was resolved

The achievement page summary panel input legend won't be displayed anymore if the narration option is on

The error preventing the permission screen title from being read by the screen reader was resolved

The possibility to rejoin servers after they are suspended and resumed was re-introduced

The textures of several specific mobs (those based on vanilla actor types for their "runtime_identifier") were fixed




The possibility to enter servers when these servers have the view-distance set to four was re-introduced

To find out more details about this beta version, we recommend you watch the video about it. You can find it below this article.
If you are ready to click on the download button and try the described-above update, make sure you have made copies of your existing MCPE builds.
Please be a good friend and share the news about the release with other Bedrock users, and leave feedback.
Follow our
website
and you will always be notified about the
latest game versions
as soon as they are released. Moreover, you will get the chance to try the best
maps
,
mods
, and other game-related surprises for free. Have a good time!
Video Trailer of Minecraft Bedrock 1.16.210.50
---
4 December, 2020