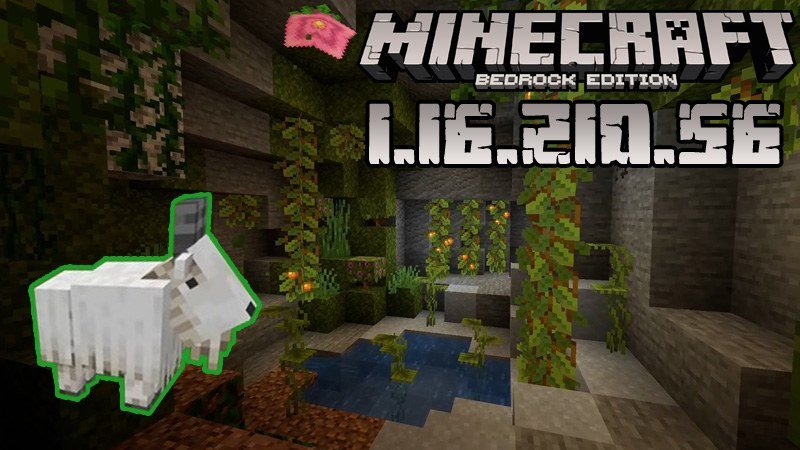 Minecraft PE 1.16.210.56
21 January, 2021
Game Minecraft PE
Minecraft PE 1.16.210.56
, unlike
Minecraft PE 1.16.210.55
released last week, brings a large number of bugfixes, but this is not the best thing about it. The best is the introduction of two legendary new experimental features. They will make our gameplay more interesting and challenging.
Before getting to the fixes and new features, it's our duty to warn you that you may lose your work in progress if you do not back it up before installing this version because it replaces it. Make it a rule to always make copies of your MCPE worlds before installing a new version.
New fixes in Minecraft Bedrock 1.16.210.56
We know you can't wait to find out about the new features, but first, let us tell you about the fixes because these ones are very important.
A crash that used to happen when loading mcstructure files saved with entities was resolved

Some marketplace worlds not having the proper block data when played in multiplayer or in Realms were fixed

Several errors affecting the /setblock command were resolved

An unusual bug letting the users place custom spawn eggs when in Adventure game mode was resolved

By clicking on the Download Template button while missing the required templates of an already existing MCPE world, the player will receive the needed templates

Two bugs affecting the foxes (foxes not eating berries and not being knocked off) were resolved

A bug preventing the porkchop achievement from being unlocked was resolved.

And now, let's get to the surprises mentioned at the beginning of the article:
Sculk Sensor. This awesome new feature will make you move and carry out some action with bigger care because they will detect certain motions and will get activated by this. When a certain movement takes place, a signal is immediately sent to the sensor and it gets activated for about two seconds as a vibration. The MCPE developers plan to introduce a lot of motions that make the Sculk Sensor work, but for now, they are only sensitive to stepping, swimming, placing and destroying different blocks, hitting the ground, falling with elytra, splashing, and projectile shooting.

Dripstone. These new blocks are meant to make our worlds more interesting and beautiful, but they can also be used to injure mobs. They look like big cones and can be placed not only on the ground, but also on ceilings. If the player breaks the ceiling with dripstones, it will fall, this way bringing damage to all the entities standing underneath it. In case a player or mobs falls on such a cone, he/she will get serious health damage.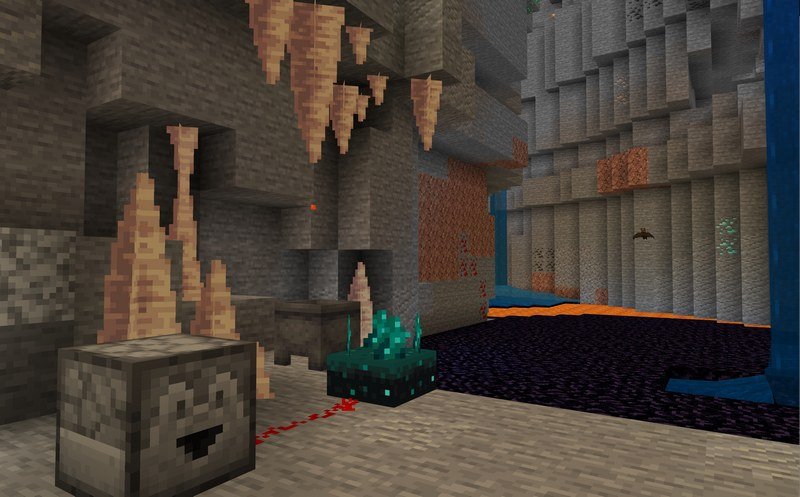 These new features are Caves and Cliffs features and you can enable them by turning on the Experimental Features toggle.
There are still many issues related to these features, but we are waiting for their fixes in the upcoming versions.
Please share the news about this release with your friends, and leave feedback.
Follow our
website
and you will always be up-to-date not only with the
latest game versions
, but also with the best
mods
,
maps
, and other cool game-related surprises. Have a good time.
Video of Minecraft Bedrock 1.16.210.56
---
21 January, 2021