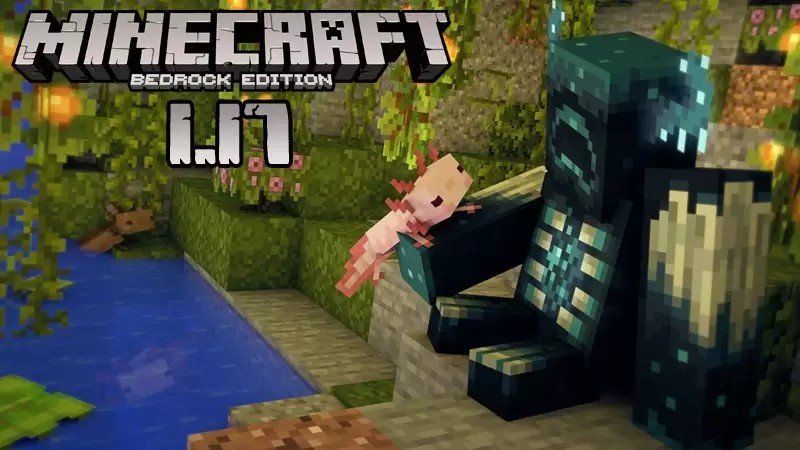 Minecraft PE 1.17.0
9 June, 2021
Game Minecraft PE
Most players admit the release of
Minecraft PE 1.17
is the grandest Minecraft PE release ever and we cannot disagree with that. We have been given hints and sneak peeks for months this making us even more curious about the legendary Caves and Cliffs update. If you are our
website
's active follower, you are probably already familiar with the in-game amethysts, deepslate, lightning rods, axolotls, and other features introduced first as experimental ones and later as official world elements. Well, today you will finally discover them all in one place!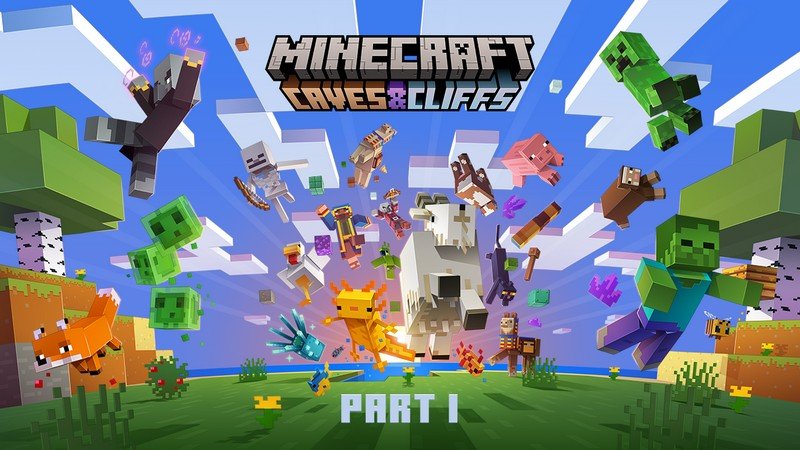 New features in Minecraft Bedrock 1.17.0.02
Like we already mentioned, the new features are relatively new because we already know about most of them from the game versions released in the last several months. Anyway, you will discover several absolutely new ones and we hope you will enjoy them. These are:
Moss and glow berry loot that can be obtained by exploring the chests hidden in mineshafts and shipwrecks

More trades featuring some newly introduced things offered by the wandering trader. To get them from him, hand him emeralds.

More trades featuring some newly introduced things offered by the Mason. To get them from him, hand him emeralds.

A new "Wax on, wax off" achievement

A new "Whatever floats your goat" achievement

A new "The Healing Power of Friendship!" achievement

New sounds played when someone freezes, burns or drowns

New sound played when using bonemeal

New design for the loading screen and main menu panorama

From the features that you already may know from the previous
game versions
, you will be able to enjoy:
Mobs:
There are three awesome mobs that, if you hadn't the chance to meet, yet it is the right time to do so now. These are:
Goats living in Extreme Hills These funny animals love jumping and ramming. Players can tempt, tame, and breed them. If you are lucky, you have the chance to obtain yelling goats by breeding them.




Glow Squids that are a lot like ordinary squids, but have several very interesting individual features. Instead of normal ink sacs, they drop glow ink sacs that can be used to craft Glow Item Frames (making the things placed in these frames glow) and Glow Sign Texts (making the texts on signs glow).

Axolotls are mobs that spawn and live underwater. They make perfect companions and protectors, but not on land. Players can pick them up as they would pick fish, that is, using empty buckets.







Materials:
Copper. Players can find veins of copper deep underground (Y 48-49). This material can be used to craft copper blocks, Spy Glasses (used to see anything from a big distance), Lightning Rods (used to divert lightning), slabs, stairs, and much more. The blocks may oxidize when in the overworld, but this is not a problem because there are many ways to deoxidize them, for example placing them in a dispenser with honeycombs.




Raw ores. Starting with this update, mining ore blocks won't give you the block itself, but a raw ore. For now, there are three kinds of available raw ores: Gold, Iron, and Copper. Players can smelt them into ingots




Deepslate that can be obtained by mining. For this, players will have to use either Silk Touch enchanted pickaxes. It comes in different variants (chiseled, cracked, etc) and can be used in crafting many different things.

Structures:
Lush Caves. Even if these caves won't appear in our worlds until the second part of Minecraft PE 1.17, all the valuable stuff representing them are already available. This way you will get the chance to enjoy moss, simple and flowering azalea, small and big dripleaves, rooted dirt and hanging roots, cave vines and glow berries, dripstones, and much more.

Amethyst Geodes. To find these structures, players will have to go very deep underground, but the effort is worth it. The geodes contain a lot of beautiful purple-colored rare rocks called Amethysts. Besides this, you will also discover Smooth Basalt, Calcite and many other materials for you to use in crafting.










Other features:
Powder snow. This kind of snow is very tricky. It makes mobs, except several certain ones fall through it, and inside these blocks, they freeze. Players risk getting freeze damage too, but they can protect themselves by wearing leather boots. Horses can also be protected by equipping them with leather armor.

Like they always do lately, the game developers made a lot of technical updates and added a few new possibilities for the map makers and for the addon creators.
Naturally, they have also fixed all the problems they got complaints about, including serious ones affecting some commands (/kick, /execute, /stopsound and others), the player's user interface (the background of the main menu panorama, settings screen background color, etc), realms (kick player button, friend permissions, etc), items (fireworks, cauldrons, bows, crossbows, etc), mobs (creepers, rabbits, bees, blazes, etc). In addition to fixing all the bugs, the developers also resolved the problem of the game crashing in different situations.
This is the most important information we had to tell you about this fantastic update. We are looking forward to its second part, but until then, share the news about its release with all your friends and leave feedback.
If you want to find out more details about the Caves and Cliffs Update Part 1, watch the video trailer below this article.
We invite you to visit us if you, besides the latest game versions, are interested to try free
maps
,
mods
,
textures
and other game-related surprises. Have a good time!
Minecraft PE 1.17.0 Video Trailer
---
9 June, 2021