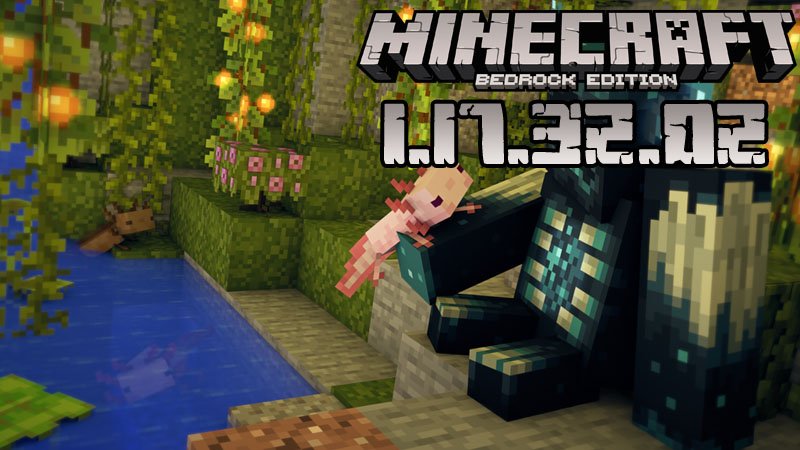 Minecraft PE 1.17.32
5 October, 2021
Game Minecraft PE
You entered our
website
just on time because we have just prepared an article about a new game version's features. This time this is
Minecraft PE 1.17.32
, and even if it does not bring any spectacular new features, it contains six very important bug fixes.
Changes in Minecraft Bedrock 1.17.32.02
Install this full version, and you will notice that the game developers managed to:
Fix a number of crashes occurring in different situations, one of them happening when accessing the Marketplace sidebar

Fix a bug preventing content from loading normally even if there are no problems with the internet connection

Fix the problem of light blocks making players spawn on the surface of the Overworld dimension

Correct the death behavior of mobs when killed with projectiles so they would drop loot correctly

Remove the error message displayed to the player every time he/she uploads a map to Realms (this error used to affect only the Nintendo Switch users)

Fix a number of world generation problems, among which one making chunks disappear when loading flat worlds from earlier versions while having the Experimental Features toggle enabled.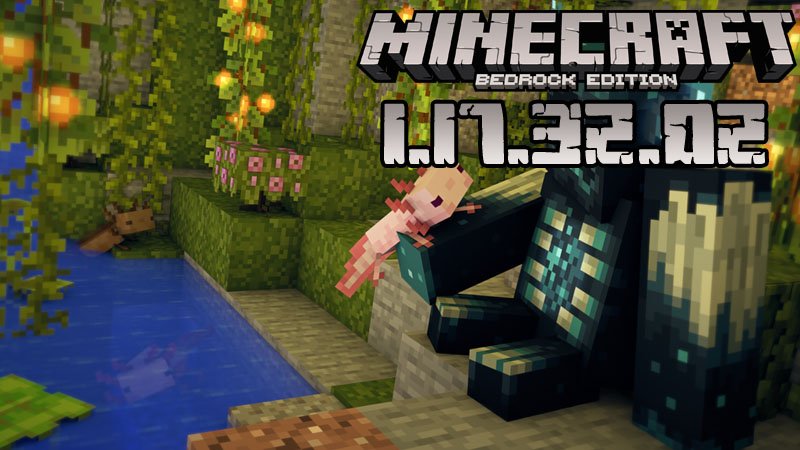 As you can see, each of these fixes is very serious and important. Please share this article with your friends so they would enjoy their gameplay without facing the problems described above too, and leave feedback.
Follow us and very soon you will be informed about another article describing the other game version released recently. Between game version releases, you can explore our
Mods
,
Maps
, and other sections where you will find a lot of interesting articles with free download buttons. Have fun!
Video of Minecraft Bedrock 1.17.32.02
---
5 October, 2021