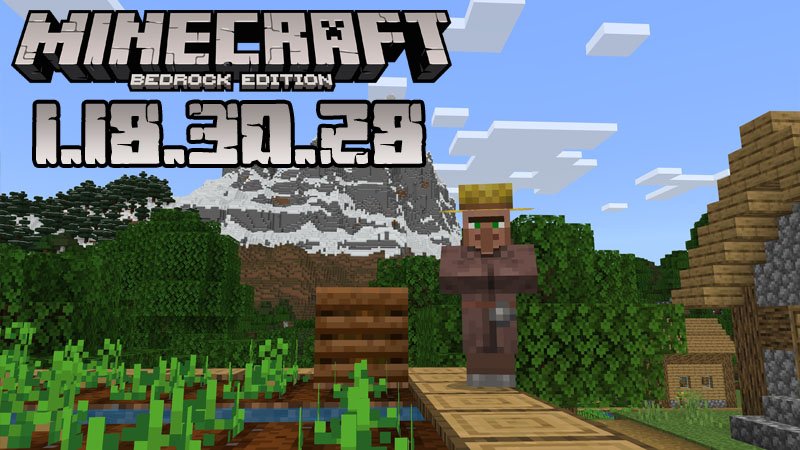 Minecraft PE 1.18.30.28
27 March, 2022
Game Minecraft PE
If you want to know everything about the latest game-related news, we recommend you don't miss any article published on our
website
. Every new version brings us important and interesting new features, changes, and of course, technical updates and bug fixes. In this article, we will tell you about the new
Minecraft PE 1.18.30.28
.
Fixes in Minecraft Bedrock 1.18.30.28
Before enlisting the most serious problems that the MCPE developers managed to fix, there is one that still persists (hopefully not for long). You may notice that the chunks can get corrupted below a certain level. Happily, the rest of the issues have been resolved. Some of them used to affect:
The New Touch Control Schemes (too low sensitivity, the highlight always on setting not working when required, too large buttons (issue affecting only certain devices))

The User Interface (sprint state not resuming after interacting with certain obstacles, for example when hitting a wall, flying mode getting toggled by pressing the crouch button)

Mobs (Baby hoglins not showing any interest in players while they should attack them)

Other problems:
Technical bugs

Lava aquifiers located underwater leaving lava as it is while it should turn it into obsidian

Players and mobs not suffering from any damage after their health is being regenerated

Shields remaining active after being hit with an axe (normally they should become inactive for five seconds )

Dear friends, this is not everything the game developers prepared for this version. They have also updated some existing experimental features, namely the deep dark biome and the allays (improved their behavior) and added a new one, that is:
The boat with chest! Now you can use put everything you need in the chest and go traveling all over your Bedrock world!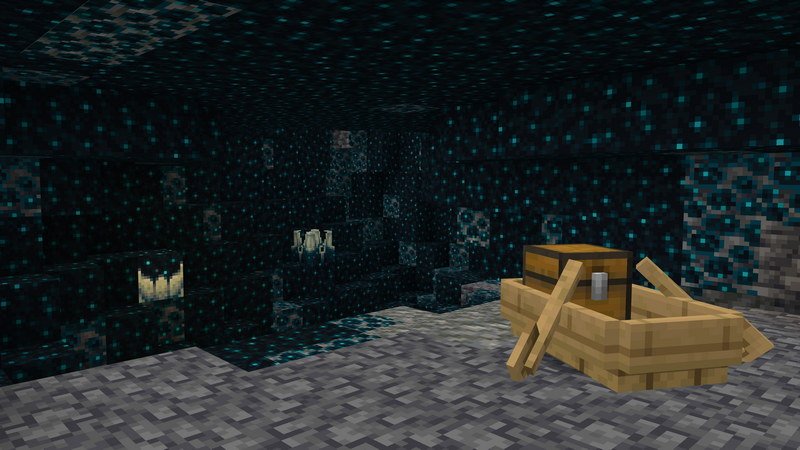 After installing and exploring this release, we invite you to return here because a lot of cool
mods
,
maps
, and
textures
wait to be tried and we must mention that all of them are free of charge. You can even share your favorite ones with other players. Have a good time!
Video of Minecraft Bedrock 1.18.30.28
---
27 March, 2022