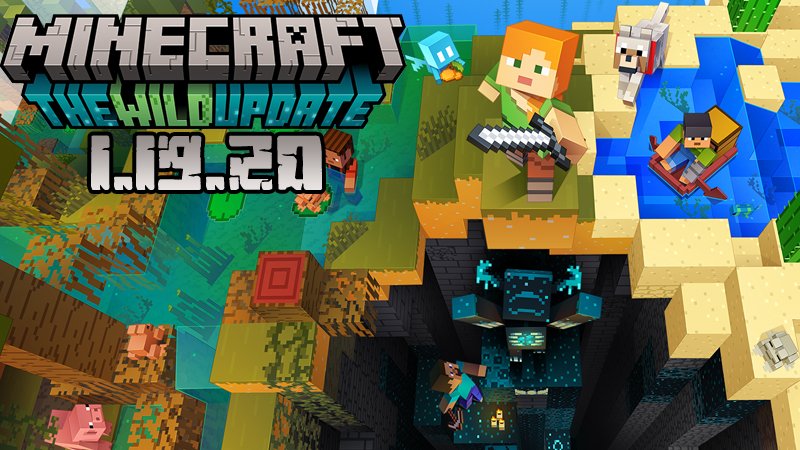 Minecraft PE 1.19.30.20
12 August, 2022
Game Minecraft PE
Every new game update brings at least a couple of useful and/or interesting changes to our favorite game, that is Minecraft Bedrock and we do our best to let our
website
's subscribers know about all of them so they can have an excellent gaming experience. This is why now we hurry to inform you about another new release called
Minecraft PE 1.19.30.20
. Don't miss it because it contains dozens of changes. Moreover, it is a full version and this means that the builds created in it will be more stable than usual.
Bug Fixes of Minecraft Bedrock 1.19.30.20
During the last several weeks, the game developers and the players detected a very big number of bugs affecting:
The game's stability (multiple crashes happening in different situations)

UI (toggle perspective hint showing incorrect assignments, some incorrect tooltips, issues with hovering over elements, certain sounds being placed into wrong categories, etc)

Realms (Realm Plus FAQ-related issues, missing feed screenshot button on some platforms)

Experimental Spectator Mode (invisible hands, heads not rendering correctly, spectators being able to do things that they are not supposed to while in this mode and vice versa)

Graphics (strange point lights in worlds with RTX, broken x-ray vision in relation to top snow, etc)

Mobs (incorrect behavior or/and animations of zombies, villagers, bees, wardens, allays, witches, piglins, wolves, ravagers, tadpoles, polar bears, etc)




Blocks (incorrect names of certain types of planks, end portals, and amethysts, bugs affecting the correct functionality of sculk features, campfires, pistons, bells, smithing tables, etc)

The developers of Mojang Studios did a great job at fixing all these problems so the players can stop worrying about them. Unfortunately, there is one bug related to textures occurring when playing on a server for a long time and this bug was not fixed yet but we are sure that it is worked on already.
There are also a lot of technical updates that you would probably appreciate if you are a map maker and/or an addon creator. They have been made to make your activity easier and to add more possibilities. We can't wait to see how you will use it and we will publish articles about the best
maps
and
mods
.
To be up to date with all the upcoming
game versions
, keep visiting us as often as possible.
We cannot end this article without mentioning that you can leave feedback under any article and you can share them with your friends. Have a good time!
Video of MCPE 1.19.30.20
---
12 August, 2022