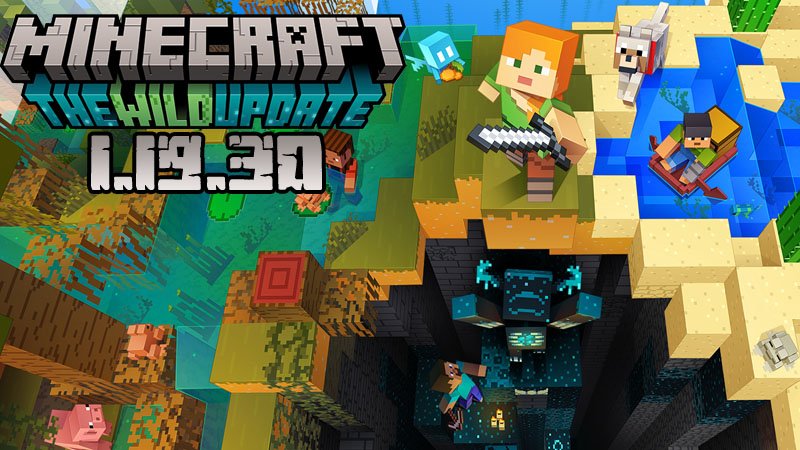 Minecraft PE 1.19.30
25 September, 2022
Game Minecraft PE
We will do our best to let you check the new
game versions
released this week before the start of the next one. We prefer starting with the earliest update which brings around one hundred changes and fixes, but mind that you may be already familiar with them because they were imported from the previous betas. We are talking about
Minecraft PE 1.19.30
full version.
Features of Minecraft Bedrock 1.19.30
The game developers updated and fixed some elements affecting the following features:
Minecraft PE stability (fixed numerous crashes and potential lags caused by exploring the Marketplace, striders, players using beds, etc.)

Game's graphics (textures not turning into weird colors in certain situations, animations of fire, lava, and water, sky during rain)

User Interface (Fixed nametags, thumbnail images from the dressing room, NPC names, correct buttons in the new Create New Worlds screen, etc)

Spectator Mode (removal of capes, burning animations relating lava cauldrons, powder snow fog effects, particles emitted by those with status effects and when walking thrown powder snow, etc)

The technical side of the game (GameTestFramework, improved several commands, new possibility to copy and paste coordinates)

Blocks (improved behavior and characteristics of mud brick slabs, coral fans, banners, kelp, seagrass, blocks requiring support blocks, pistons, and iron bars)

Items (improved behavior and characteristics of dropped items, items held in hands, shields and the way they can be repaired, certain tools)

Mobs (improved behavior and characteristics of Endermen and their relationship with the players, Allays while following players, Goats and the way they ram, Cats, Bees, etc).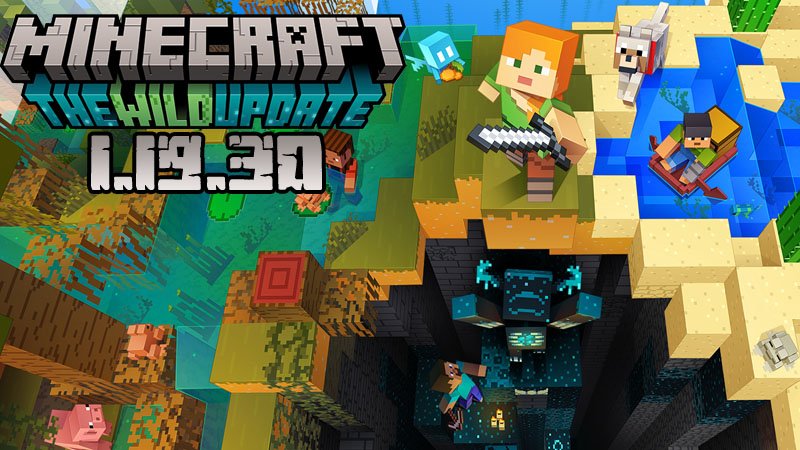 We guarantee that this version will make your Minecraft Bedrock experience much better, not only thanks to the carried-out changes but also to the resolved issues and newly-developed possibilities. We hope you will enjoy and share it with all your friends who also like to play this game.
To download it, click on the button below the video. It is absolutely free of charge, just as all the
mods
,
maps
, and
texture packs
featured on our website. Have a good time!
Video of MCPE 1.19.30
---
25 September, 2022