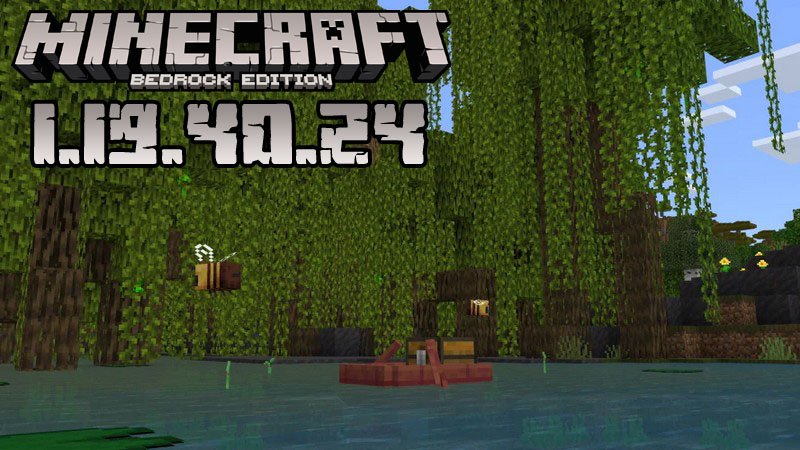 Minecraft PE 1.19.40.24
11 October, 2022
Game Minecraft PE
Most
game versions
released in the previous weeks brought us a lot of changes, but to be frank, nothing too spectacular.
Probably Minecraft PE 1.19.40.24
won't impress you too much either, but at least it offers a new possibility that will allow you to restore the functionality of your Marketplace-downloaded worlds by clearing the cache. This option can be accessed in the Storage Settings and is available on all platforms. To learn about the rest of the features, keep on reading.
Bug Fixes of Minecraft Bedrock 1.19.40.24
While working on this beta, the developers of the Mojang team resolved the following issues:
Black areas appearing on some maps

Players not getting damage when walking through sweet berry bushes

Trading lists not being displayed correctly or users not being able to scroll through them




Incorrect interaction button in the chat when copying coordinates.

Unfortunately, the new version also brings news that some players won't be happy to hear about. This is the temporary cancellation of the possibility to modify the text's background transparency level in the settings, but hopefully, this issue will be dealt with soon.
The download button for the described-above beta is located below the video trailer. Feel welcome to use it and share the news about the release with other players.
You can also explore our
website
's sections if you want to try many new
textures
,
mods
,
maps
, and other content free of charge. Have a good time!
Video of MCPE 1.19.40.24
---
11 October, 2022