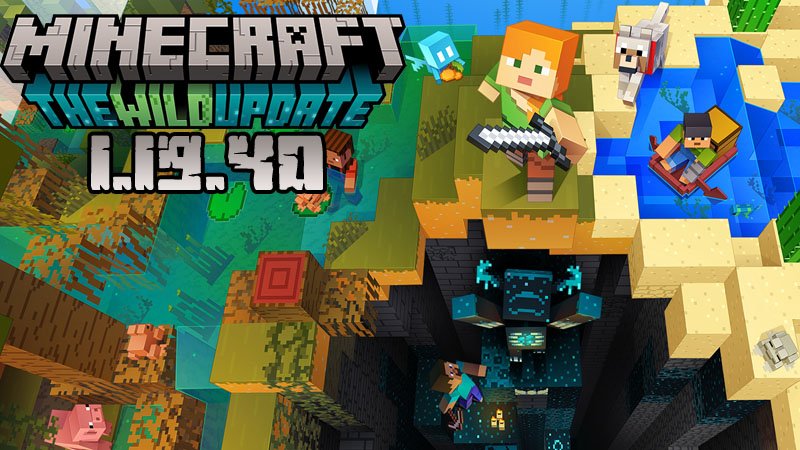 Minecraft PE 1.19.40
3 November, 2022
Game Minecraft PE
Full
game versions
are more appreciated by the players thanks to their stability and the possibilities they offer, but if you follow the articles published on our
website
, you probably noticed that some of them bring only three or four changes. This is not the case with
Minecraft PE 1.19.40
and we will do our best to let you know why.
What's new in Minecraft Bedrock 1.19.40
Given the release of the recent Minecraft PE 1.20, you probably expect changes done in relation to hanging signs, chiseled bookshelves, and other new features, but this version has nothing to do with them. Instead, it gathers together all the most important fixes from the previously-released betas.
The problems that used to affect your gameplay earlier used to affect:
The game's performance and stability (crashes happening when players interact with spawn eggs, exiting the dimension he/she is in while structures are not fully loaded, exiting split-screen, etc)

Graphics (gIViewport invalid parameters)

UI (incorrect username sizes, clear account sign-in button not being functional, TTS not supporting the updated death messages, unavailable achievements for certain world templates, items from certain kinds of inventories being droppable in the inventory's grey areas, impossibility to interact with the items from equipment pages, incorrect death message sizes, durability bar not being present on the inventory screen, etc.)

Touch Controls (strange looking status effect icons, buggy villager trade list, auto-jump feature not working as it should, unstackable items not being swappable, etc.)

Technical (crash happening if hasItem selector is used in certain cases, EntityHurtEvent not working as and when it should, teleports not happening instantly, water turning invisible when using command /clone on a bubble column, etc.)

Realms (the text displayed when loading a world not fitting into the screen's limits, impossibility to use custom packs, etc.)

Items and Blocks (projectiles not flying correctly, falling blocks having an incorrect behavior when landing on top of double slabs, huge fungi not growing correctly, incorrect waterlogged block textures, redstone making signals in certain cases, sticky pistons working incorrectly near build borders, snow-covered flowers not dropping the correct items when destroyed, beacon vanishing when seen from far away, etc.)

Mobs (baby villagers refusing to take flowers from the iron golem, iron golems attacking through walls, guardians flying, tamed mobs refusing to follow their owners in portals, drowned attacking incorrectly, etc.)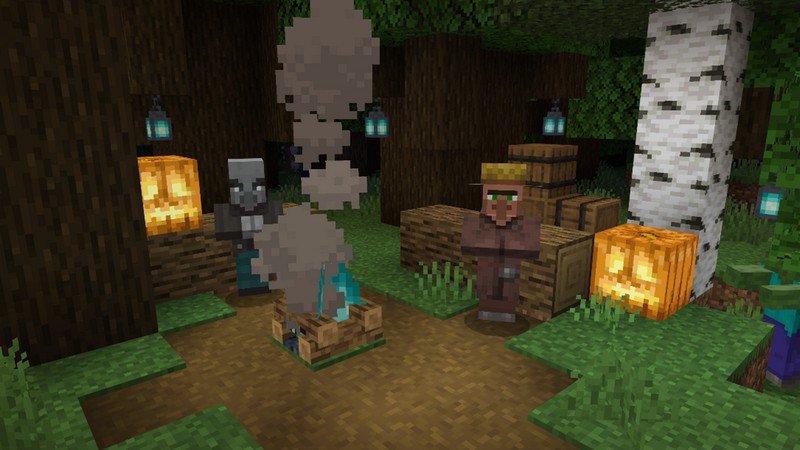 If you want to download this version, use the button below the video, but before doing this, we recommend you actually watch the clip because this way you can find out more detailed information about the carried out changes.
Visit us again soon because there is more game-related news we want to inform you about. Here you can also discover many interesting
maps
, beautiful
textures
, and much more. Have a good time!
Video of MCPE 1.19.40
---
3 November, 2022