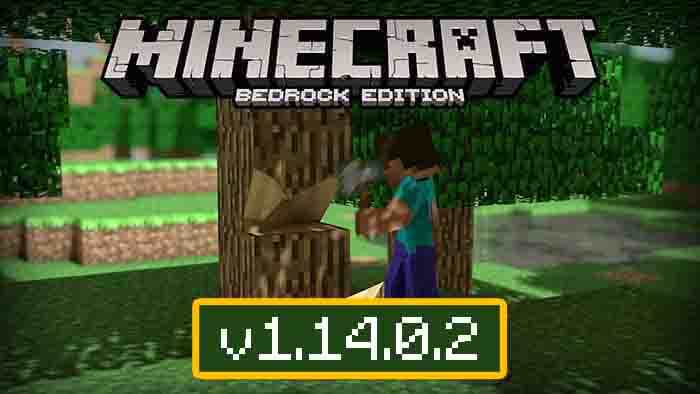 Minecraft PE 1.14.0.2
15 October, 2019
Game Minecraft PE
Hurrah!
Minecraft Bedrock 1.14
developers have released a new update -
Minecraft 1.14.0.2
. Already now you can download Minecraft Pocket Edition 1.14.0.2 for android on our website. The link to the apk file Minecraft 1.14.0.2 is at the end of this article!
In Minecraft PE
1.14.0.2 beta
fixed bugs, and also improved the optimization of the game. Optimization was necessary, after so many innovations. Now the game is working fine, bugs fixed. Bees have acquired new features that you can familiarize yourself with on this page below.
This page contains all the necessary information to familiarize yourself with this version of the game. We suggest you read the full list of changes while the game will be downloaded to your device!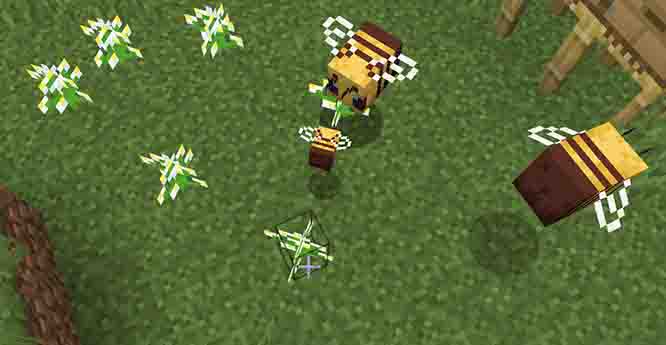 List changes in Minecraft 1.14.0.2
Reduced the time that Bees take to search for a new hive when a hive is full

Bees no longer try and find their way home if they end up in the Nether or the End dimension

Bees can now be tempted and fed with two-high flowers

Bees will now attack if a player harvests honey from the hive at night

Fixed a bug that was causing Bees to not get angry when their hive was harvested

Bees now escape from the hive when it is on fire

Changed return-to-home priority so that bees are more eager to go home when it's raining

Bees no longer clip inside honey blocks when flying near them

Bees now spawn only in blocks you can move through (instead of getting stuck inside leaves, for example)

Bees are now able to gather nectar from flowers that have been placed in the Nether

Bees now hover correctly over flowers, instead of beside them

If a Bee's home hive is blocked, it will no longer hover endlessly outside the hive

Fixed an issue that was sometimes preventing Bees from entering hives that are not full

Baby Pigmen now hold their swords in their hands, rather than around their necks

Dragon heads now appear at the correct height

Fixed a bug that was sometimes causing chests to become invisible

Held items no longer render incorrectly in front of the worn pumpkin vignette

The block breaking animation will again show if a block is below water when the player is above

The player's hand no longer disappears when gliding with Elytra

Fixed an issue that could cause some UI flickering when navigating through the Character Creator

Add-Ons and Script Engine
Fixed an issue with entity geometry that was causing some custom mob models to break

Fixed an issue with particle billboarding that was causing them to appear flipped in the wrong direction

Fix for scaling item in hand rendered items when the mob scale is non 1.0

Fixed an issue with pivot points for custom geometry cube models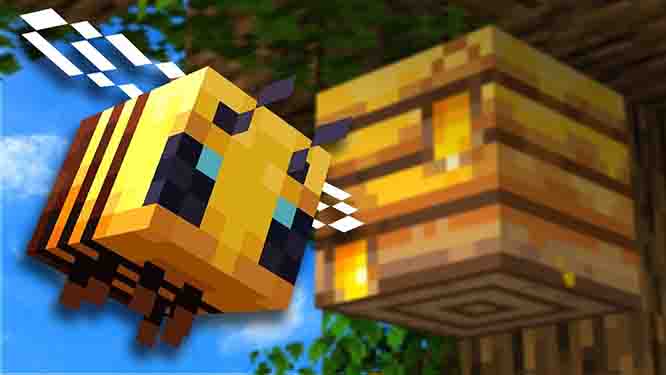 We hope this article has been helpful to you. Write in the comments what you think about this game update. As we mentioned above, this update fixes bugs that hid some features of the behavior of bees.
We also recommend downloading several useful
add-ons
for Minecraft Pocket Edition 1.14.0. In the mod section for Minecraft, you will find interesting modifications, and in the section
texture packs
- textures that will improve the graphics of the game Minecraft!
Minecraft Pocket Edition 1.14.0.2
Minecraft PE 1.14.0.2 with Xbox Live
Xbox Live + Skin Editior + Servers
---
15 October, 2019