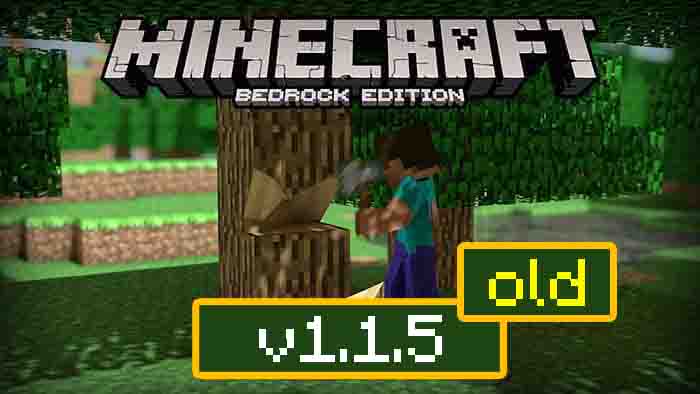 Minecraft 1.1.5 & 1.1
23 October, 2019
Game Minecraft PE
Minecraft Pocket Edition 1.1.5
- in this update were added blocks, items, as well as new types of animals and mobs.
Perhaps this is the most anticipated update of the game in recent times. You can find the full list of innovations and changes on this page below.
Download the game
Minecraft 1.1.5 for Android
you can below. We hope you find the information that we published below useful. Download the game
MCPE 1.1.5 for Android with Xbox Live
support below.
Changelog of Minecraft PE 1.1.5
Blocks
Beds

Makes more realistic sounds when placed, stepped on and broken.

Can now be dyed in all 16 colors.

Gives a short bounce when jumped on.



Carpet

Cobweb

Version exclusive:

A cobweb can be converted to 9 strings on a crafting table.



Door

Now actually make sounds when placed



Hardened clay

The uncolored block is now called "Terracotta"

The colored blocks are now called, for instance, "Red Terracotta"



Melon block

Version exclusive: Breaking a melon with shears will produce the full 9 slices of melon.



Wool

Texture and color palette is changed.
Items
Maps

Maps are now numbered, so that the player can tell which map is which


Version exclusive:

Empty maps with compasses have been renamed to locator maps to distinguish between empty maps without compasses



Golden apple

Version exclusive: Enchanted golden apples are now called Enchanted Apples



Spawn eggs

Updated spawn egg texture for husk, shulker, silverfish, stray and zombie horse.



Potion of Decay
Entities
Cave spider

Now attacks with poison time based on difficulty.



Lead

Improved lead rope physics.



Zombie villager

Now have the unique sounds that they do in Java Edition.



Shulker

Sheep
World generation
Seeds which contain pre-generated structures such as ocean monuments & igloos may generate those structures in different places.


Version exclusive:

Igloo beds are white in ice spikes and brown in cold taiga.
Gameplay
Health and Hunger bar are now located in the hotbar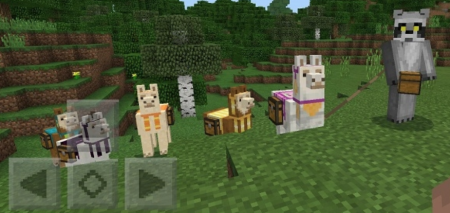 We hope this article has been helpful to you. If you still have any questions - ask questions in the comments! Archive version of Minecraft PE see on
this page
.
If you need any modifications for Minecraft Pocket Edition 1.1.5, then go to the section
mods for MCPE
. In the section
maps
for Minecraft you will find cool parkour maps, maps for survival, maps with puzzles.
Here are some more useful links:
skins
,
seeds
and
texture packs
.
Minecraft Pocket Edition 1.1.5
XBOX LIVE
OPENED SKIN PACKS
---
23 October, 2019