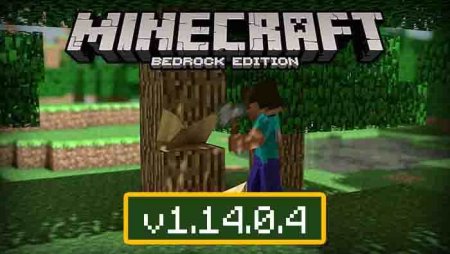 Minecraft PE 1.14.0.4
31 October, 2019
Game Minecraft PE
Minecraft Pocket Editon 1.14.0.14
— update with very interesting changes. After the release of
Minecraft 1.13.0.34
, the Mojang developers released Minecraft 1.14.0.4 on Android. In this update, interesting features were added, as well as bugs were fixed.
If you are taking part in the beta testing of Minecraft 1.14, then you definitely need to download the update
Minecraft Bedrock 1.14.0.4
to your Android device.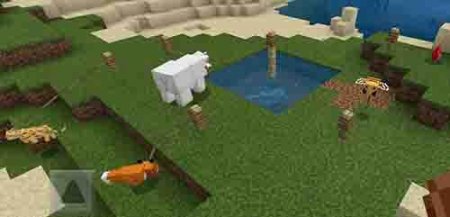 Crashes/Performance

Fixed several crashes that could occur during gameplay

Fixed a crash that could occur when opening the character creator with a custom skin selected



General

Fixed another issue that was causing player skins to revert to a default Alex or Steve after relaunching the game

Platform specific skins can now be seen in the Character Creator

Split-screen players now see the correct player avatars in the pause menu

Fixed an issue that was preventing the "Sail the 7 Seas" achievement from being unlocked on Xbox One

Fixed an issue with the screen reader option being enabled even after dismissal

Fixed an issue that was causing the player skin to take too long to load in



Gameplay

The 'Body Guard' achievement can be unlocked once again



Items

The Honey bottle and Honeycomb textures now match those in Java Edition



Add-Ons and Script Engine

Fixed a bug that was causing tamed entity damage to be counted as coming from mounted players
We want to remind you that on our website you can download
add-ons
,
textures
,
maps
,
skins
and
seeds
for the mobile version of Minecraft. There are cool
add-ons for Minecraft 1.14
and more on this
website
.
Download Minecraft 1.14.0.4 for Android

Minecraft 1.14.0.4 with Xbox Live and Servers SUPPORT


Minecraft 1.14.0.4 with Xbox Live, Servers and Skins SUPPORT

---
31 October, 2019