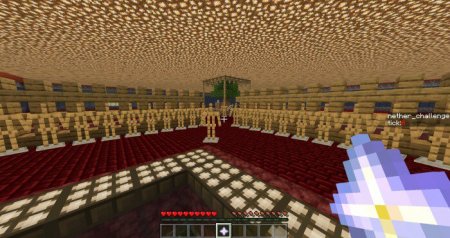 Addon Nether Challenge 1.13
13 February, 2020
Minecraft PE Mods
There is a lot of talk about the upcoming
Minecraft PE 1.15
version, aka the Nether Update. To develop this subject, we offer you to go through a mind-blowing adventure with
Addon Nether Challenge
. It represents a lobby-like server where you can play alone or with your friends. Its creator compares this addon with Skyblock but guarantees an even more interesting adventure, due to the fact that cobblestone cannot be generated and you will have to face many monsters while looking for obsidian to create a portal that would help you escape and win.
Features of addon Nether Challenge
Like we already mentioned, this a kind of server where your aim is to destroy all the monsters and gather obsidian to make a portal. This task is not going to be easy and the creator thought about the difficulties that the new players could face, so he added a lot of armor stands, including one that is going to point to the furthest player within a range of one thousand blocks. This will help you avoid situations when many players are trying to hunt obsidian and everything becomes a total mess.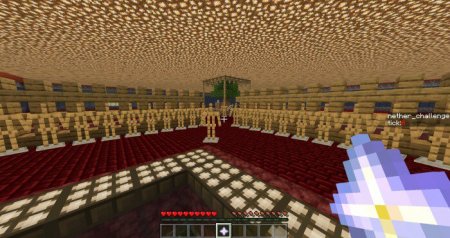 Another thing that was developed to help the player in this dangerous journey is a list of special kits named after mobs present in the game. To obtain the kit, the player has to drop a Nether star near the relevant mob and you can choose what kit fits your game style and tasks better. For example, you can drop a Nether star near a Panda and you will get a climber kit containing a diamond pickaxe and 320 scaffolding or near an Iron Golem to get an armor kit containing a gold sword, an iron armor, and a shield.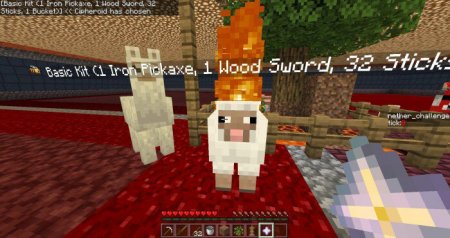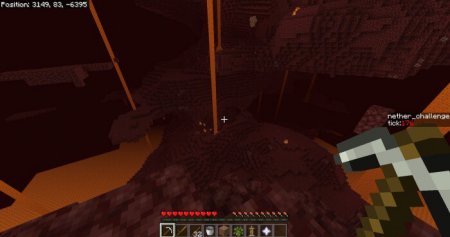 We are sure you want to try this fantastic addon, so click on the download button below, invite your MCPE friends and start your adventure.
Important!
Please note that this addon works only on
Minecraft PE 1.14
or other
later game versions
, so make sure to install a relevant one.
To explore more
mods
and other new articles with free download buttons, follow our
website
and enjoy your time!
Addon Nether Challenge Video Instructions
---
13 February, 2020