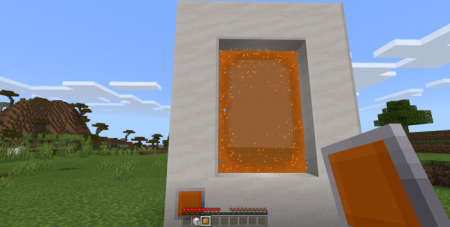 Addon Portals 1.13
19 March, 2020
Minecraft PE Mods
Supposing you are not in the mood to walk long distances to get to a certain place in your Minecraft PE world and you don't own a car like in
Addon Lamborghini Murcielago
to drive there. What can you do? Of course, learn how to craft portals and get where you need in an instant.
Addon Portals
will help you to learn how to do this.
How does addon Portals work
Thanks to this addon, you will be able to craft five pairs of portals and install them in different spots in order to travel quickly and safely back and forward.
Each recipe requires Ender Eyes so make sure to obtain enough of them first.
Before getting to the crafting instructions, let us tell you about several rules that need to be followed if we want this addon to work properly:
Before installing it, back up the MCPE world in which you want to use the portals

Activate Cheats

Turn on Experimental Gameplay

Make sure you have installed Minecraft PE 1.14 or any of the other later game versions

Make sure there are no Ticking Areas activated in your MCPE world

Do not craft the portals in water

Avoid moving them after they are already created

After you installed the addon and made sure all the rules have been followed, you should get two messages when launching it: "Client Player registered" and "Server Player registered". If this does not happen, it means that some of the rules have not been followed correctly.
Unfortunately, in the present, the addon works only on Windows 10.
If you are still interested in installing portals into your world, let's see what we have to do next.
First of all, we will have to craft a Portal Frame. For this, use an Eye of Ender and eight quartz blocks as shown in the picture below.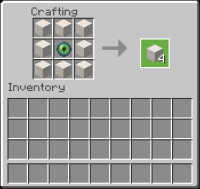 Next, create a Portal Controller that you will need to open your portal. For this, use an Eye of Ender, two Redstone Dust and three Portal Frame blocks as shown below.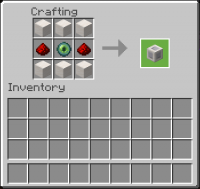 And finally, we will craft the Portal Core. You will need it to use it on the Portal Controller and choose the colors of your portals (there are five available colors for each pair of portals you can create and install). To create a Core, use an Eye of Ender, two Ender Pearls, four Iron Ingots and two identical dyes of any chosen color (see picture below).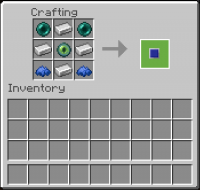 In the end, you should have two Controllers, twenty-six Frames and two Cores of any of the available colors.
If you are ready, place a Controller block on the ground.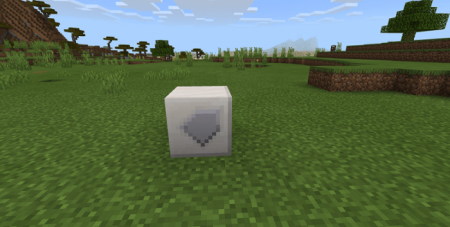 After, build the portal as shown in the picture below and make sure it is of the same shape and the arrow points to the entrance of the portal.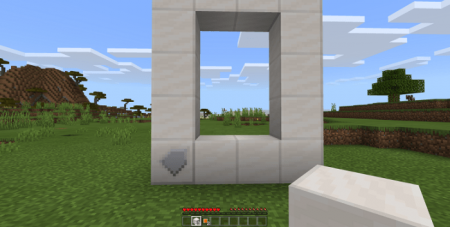 To start using the portal, click the Controller with the selected Core.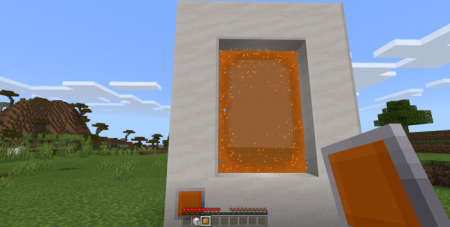 Mind that you should repeat the procedure to create the second portal of the same pair (color).
In case you don't need the portal anymore and you want to break it, just break the controller. If you are playing in Creative mode, use an item on the controller and it will break.
To download this addon, click on the behavior and resource buttons below the article.
Share this possibility with your MCPE friends and leave feedback.
For more Minecraft PE
mods
and other articles with free download buttons, visit our
website
and have fun!
---
19 March, 2020