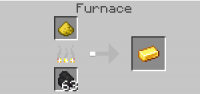 Addon Quartz Grindstone 1.13
7 May, 2020
Minecraft PE Mods
The guests and subscribers of our
website
have a unique opportunity today and this is to obtain a really awesome machine that will help obtain more ingots, thus saving a lot of time that otherwise would be spent on searching and digging. This possibility is given to us by
Addon Quartz Grindstone
.
How does addon Quartz Grindstone work
Obtaining a quartz grindstone is not going to be easy, but believe us, it is worth all the efforts. First, you will have to look for a stonemason villager which can be found in a village. When you find him, you will have to achieve level two of trading and offer him two emeralds. In return, he will give you the machine we are talking about, namely the quartz grindstone.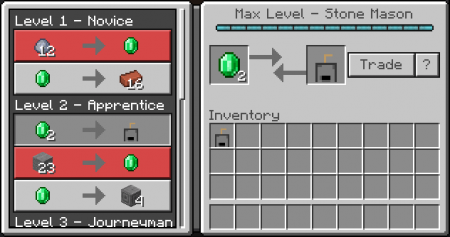 When you have the grindstone, place it on the ground and start using it. It works like this: hold an ore in your hand and turn the crank of the grindstone twice (right-click) and this way you will obtain two powder pieces instead of one of the chosen mineral.
When this is done, place the powder pieces into a furnace in order to get ingots (see pictures below). Unfortunately, for now, you can do this only with gold and iron ores.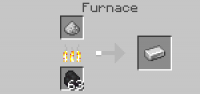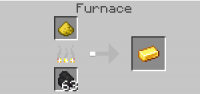 The quartz grindstone can also be used to transform cobblestone into gravel and after into sand.
It can also be used to transform wheat into flour and later into bread (see picture below). With this magic grindstone, you will be able to get three pieces of bread from three wheats instead of the classic one piece.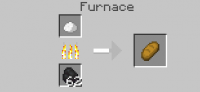 If you don't need the machine anymore, you can destroy it. For this double click while holding an axe.
If you want to try this addon, click on the download button below, share the article with your Bedrock friends, and leave feedback.
Visit us to discover more
mods
and other MCPE-related articles with free download buttons, including the
newest game versions
. Enjoy your time!
---
7 May, 2020