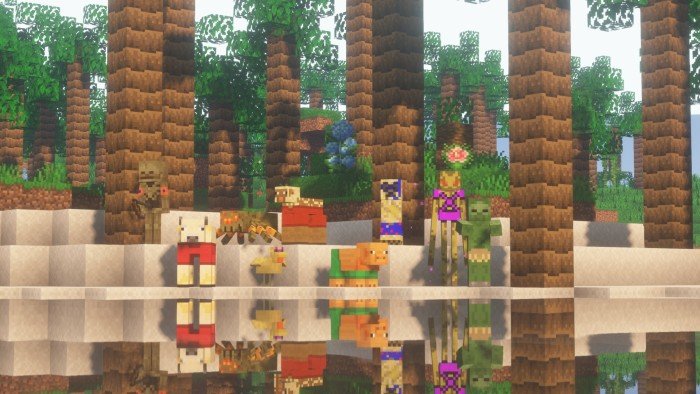 Addon Adapted Mobs 1.16.201
15 July, 2021
Minecraft PE Mods
Addon Adapted Mobs
makes mobs look more natural and comfortable in any biome. For example in dark oak biomes, all mobs will turn dark too and in oceans, they will turn blue fitting the water's color. This way your trips to different biomes will be more fascinating thanks to the fact that you will be able to see each mob wear different styles.
How does addon Adapted Mobs work
This addon has two different modes and you can choose which one you like most.
The first mode is called the persistent one. To use it, the slider shown in the second picture below should be in this position. In the persistent mode, all mobs will spawn looking suitable to the biome they spawn in and won't change their appearance when traveling to other biomes. The addon creator says that this mode is more fun because the player can go to different biomes and collect all the mob types creating a collection. We must admit that this sounds like fun.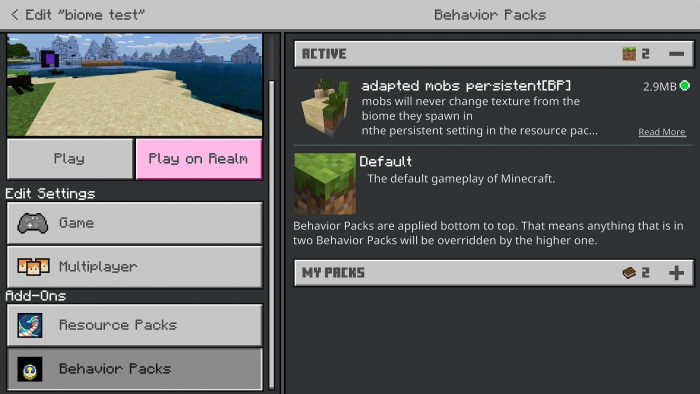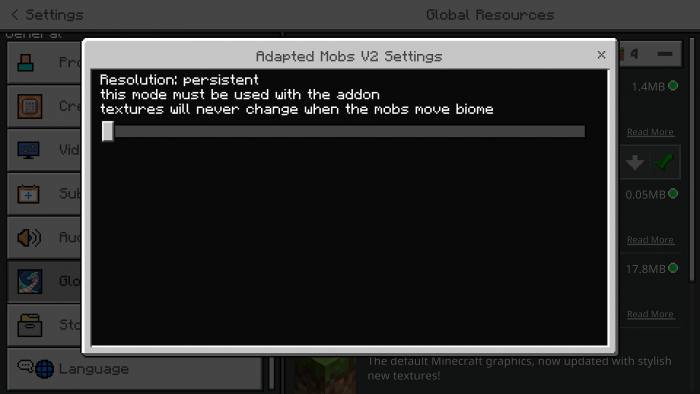 The second mode is the non-persistent one. To activate it, move the slider as shown below and enable the experimental features as in the second picture. When using this mode, the mobs will modify their looks every time they enter a specific biome.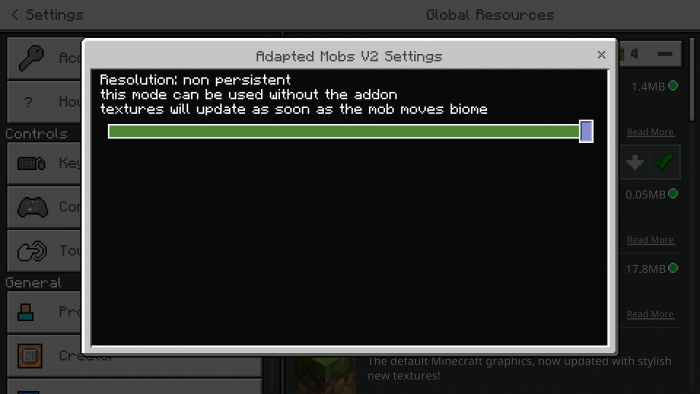 If you are not sure if you understood how to choose and use the preferred mode, we suggest you watch the video trailer below the article.
Below you can see several examples of how mobs look in different biomes.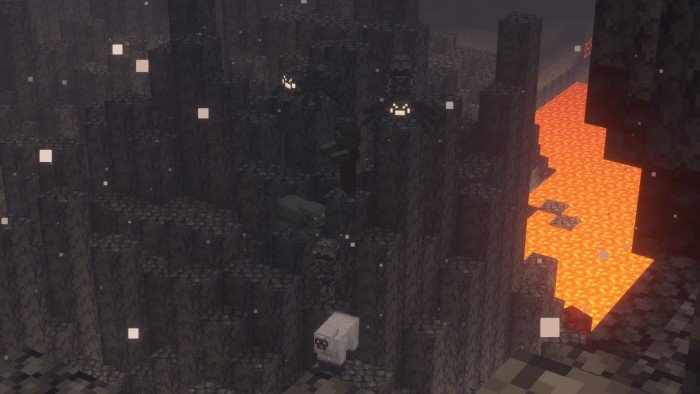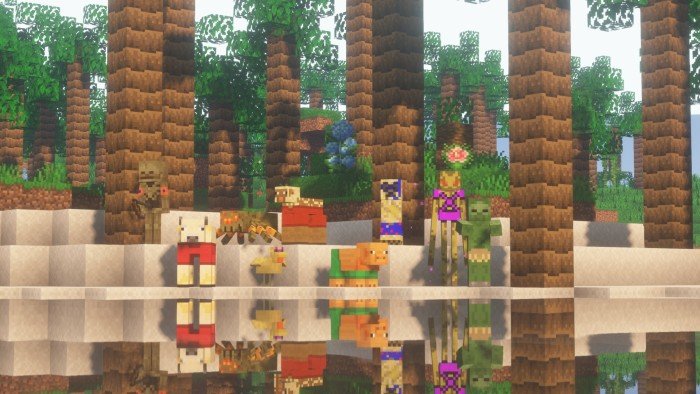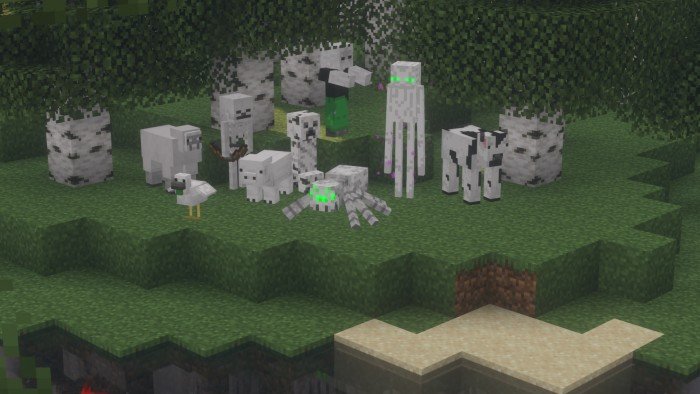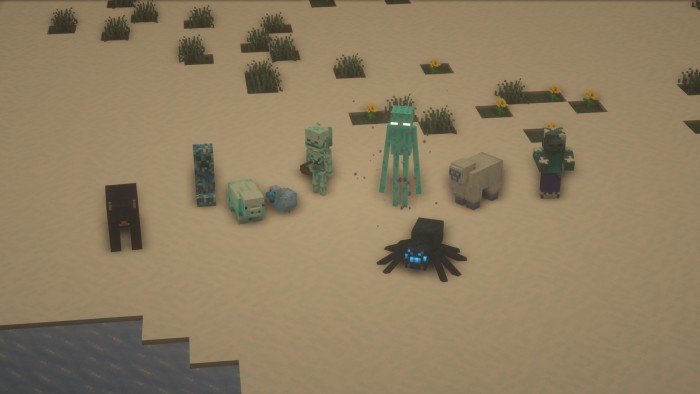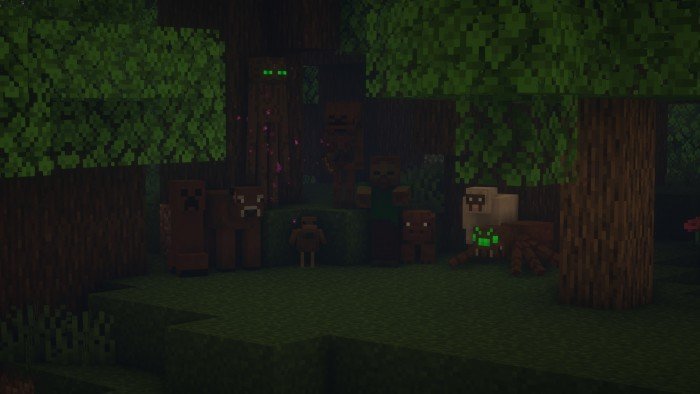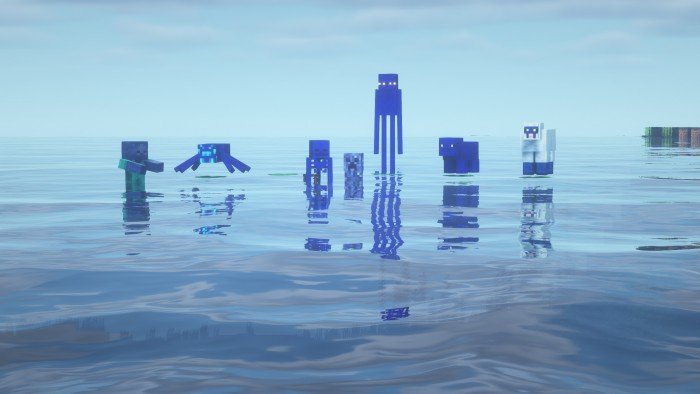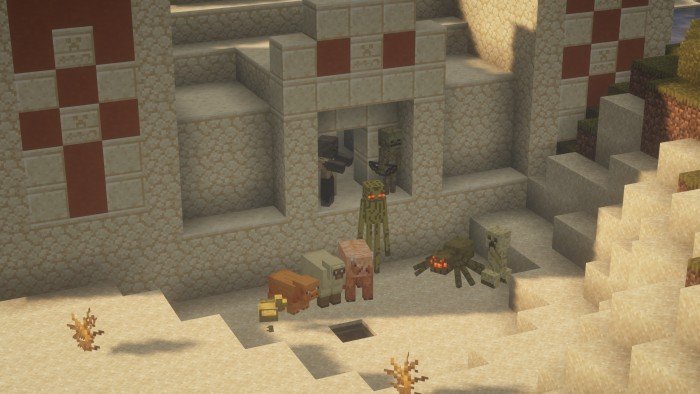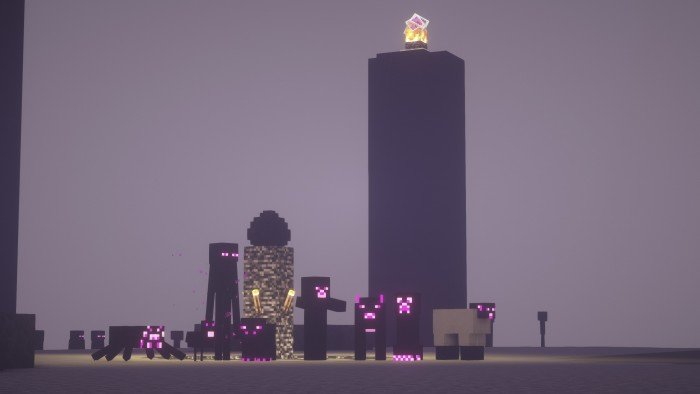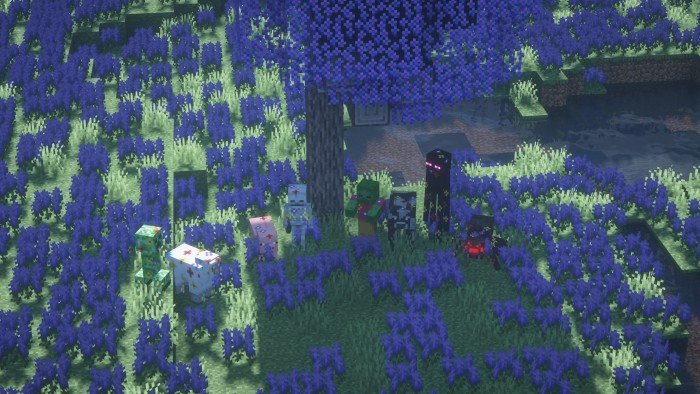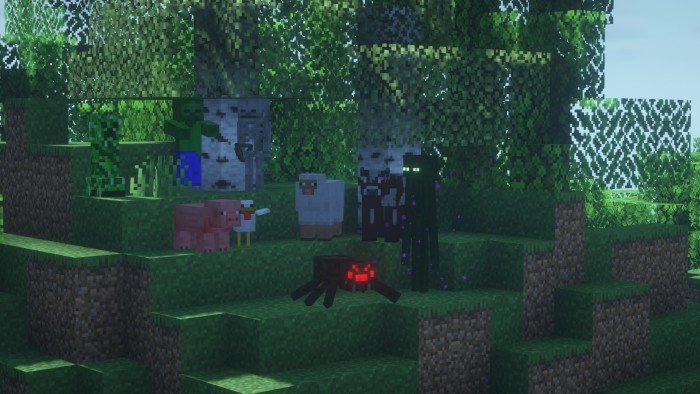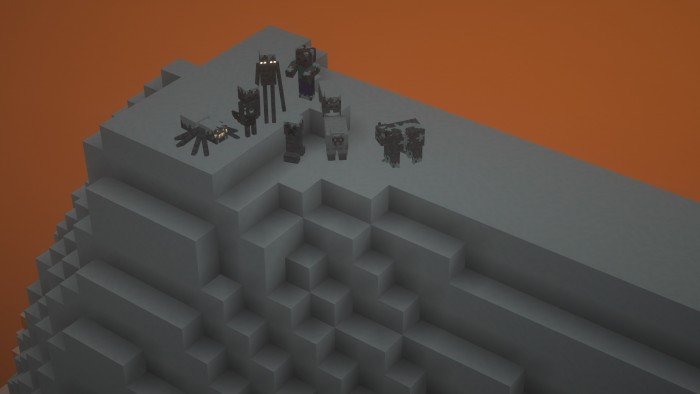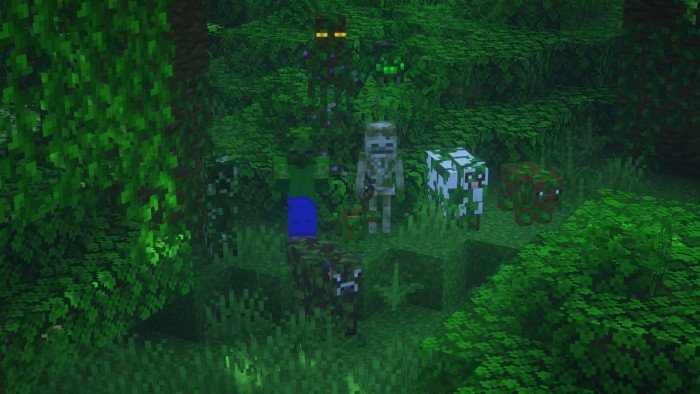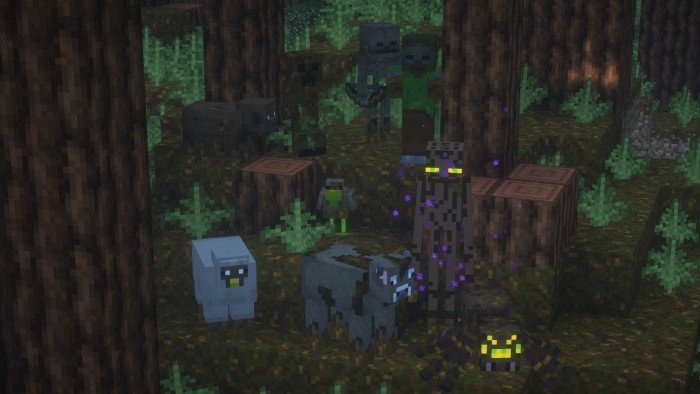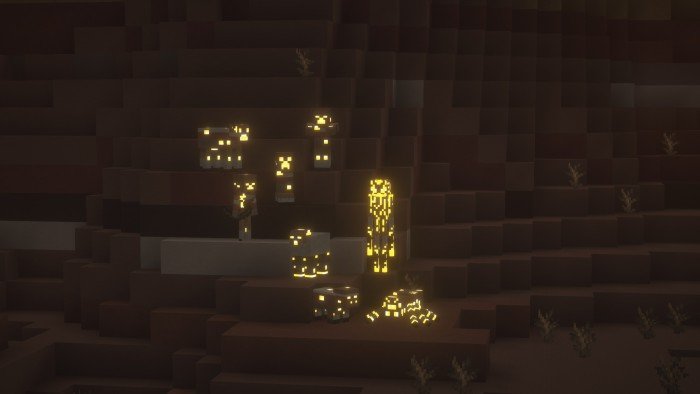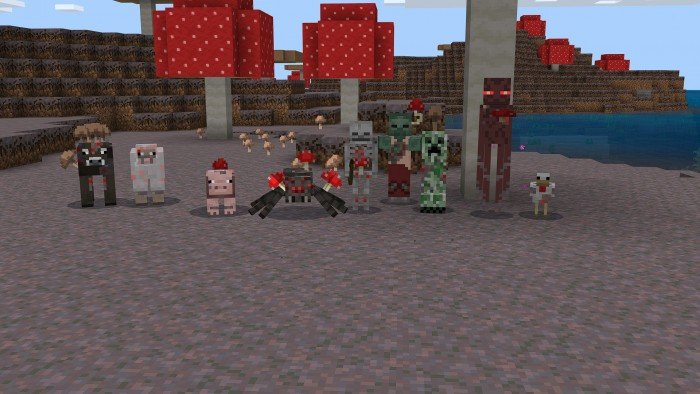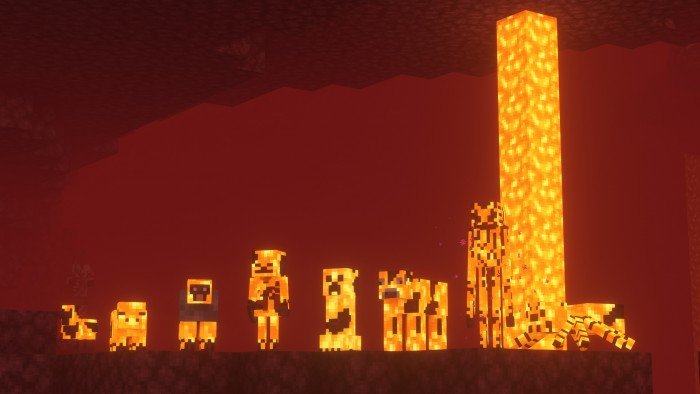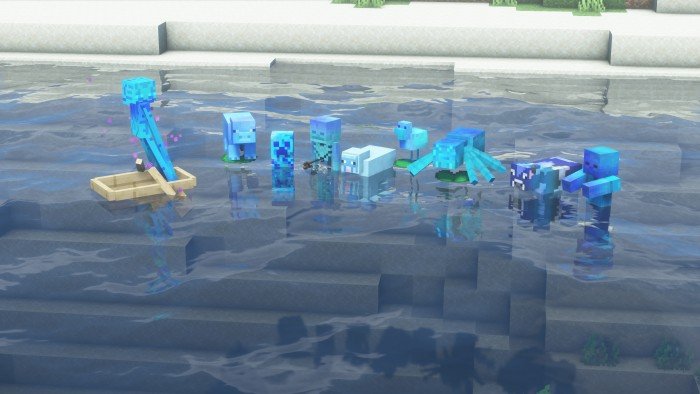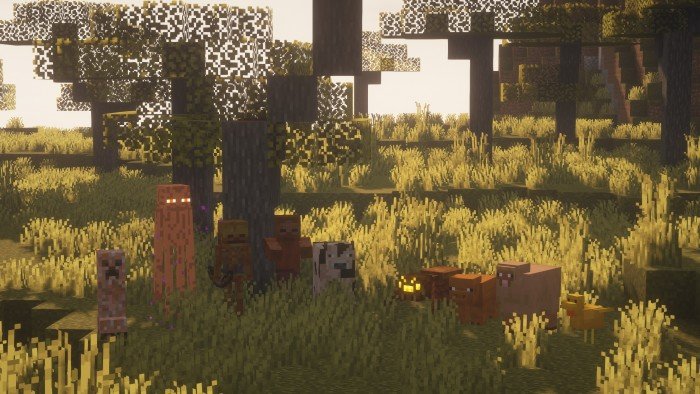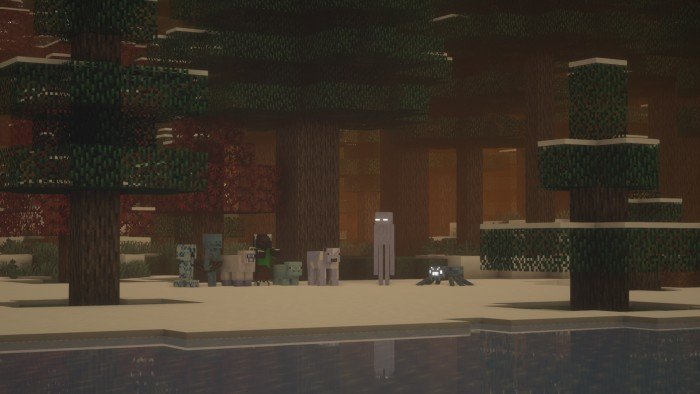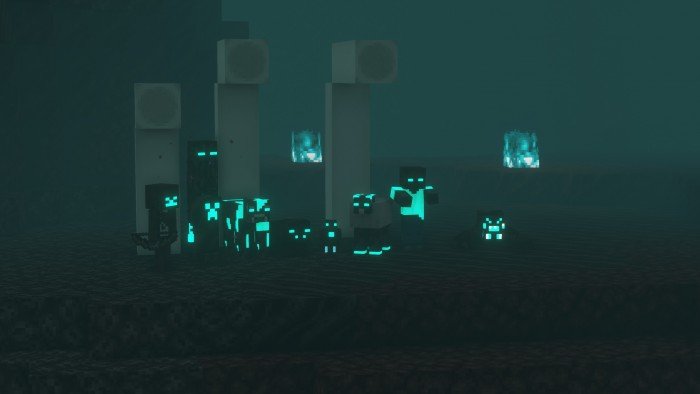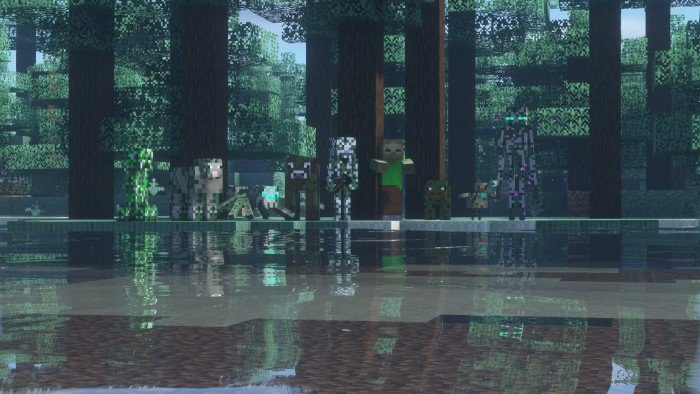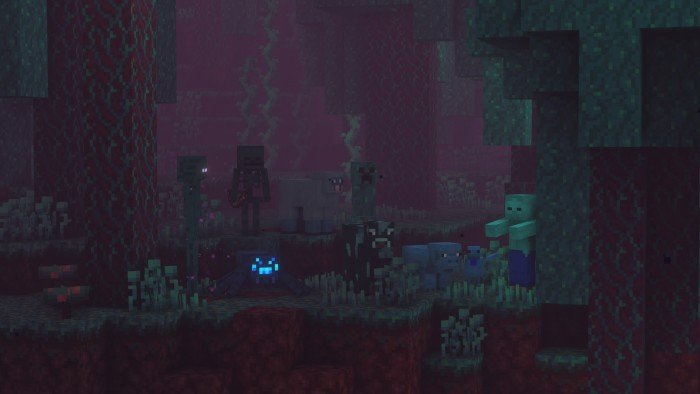 If you like the idea of the above-described addon and would like to try it, go on and hit the download button below the video trailer.
For more
mods
,
maps
, and other cool MCPE-related surprises, we invite you to visit our
website
. Here you can also find the
latest game versions
, including
Minecraft PE 1.17.20.21
which is the freshest one. Have a good time!
Video Trailer of Addon Adapted Mobs
---
15 July, 2021