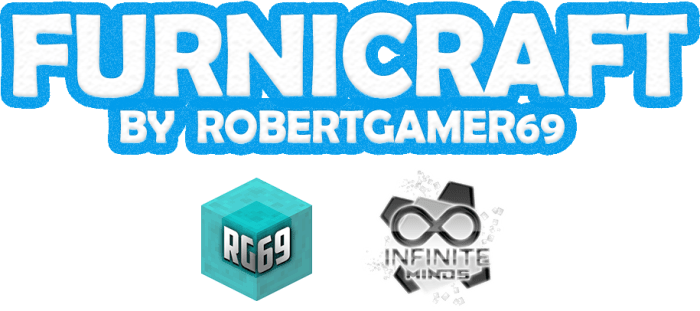 Addon FURNICRAFT 3D BLOCK 1.16
13 September, 2021
Minecraft PE Mods
Our subscribers have had the chance to try very many cool
mods
lately, but we can assure you that
Addon FURNICRAFT 3D BLOCK
is one of the most interesting. It gives you the possibility to get married to an NPC villager and give birth to a baby boy or girl and help it grow. In addition, you will also get hundreds of free furniture and decoration items to make your family home look nice and comfortable.
How does addon FURNICRAFT 3D BLOCK work
Supposing you decided to get married. What will be your first step? Of course, finding your mate. Visit the village and choose the most beautiful NPC.
The next step is to craft a ring for your future wife. The addon creator considered that the best material to craft it for is rose gold. This material can be found in caves that are located below villages or in caves. Craft the ring according to the recipe below.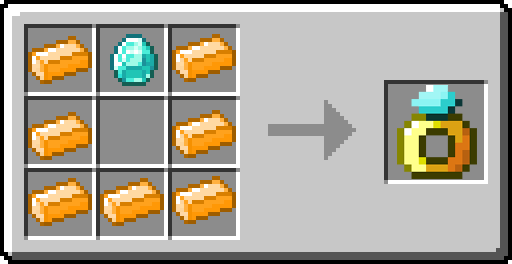 To make the NPC marry you and have a child together, you will have to trade with her to a certain level.
The NPC inventory looks as shown below.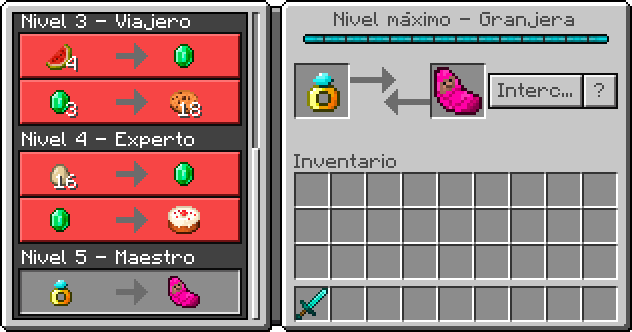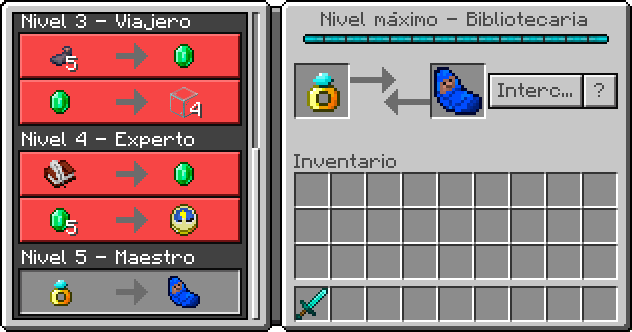 To make your baby boy or girl grow, place it in a crib and give it a diamond.
Further, you should take care of your child and feed it regularly. Cakes, sugar, regular and gold apples are good enough products.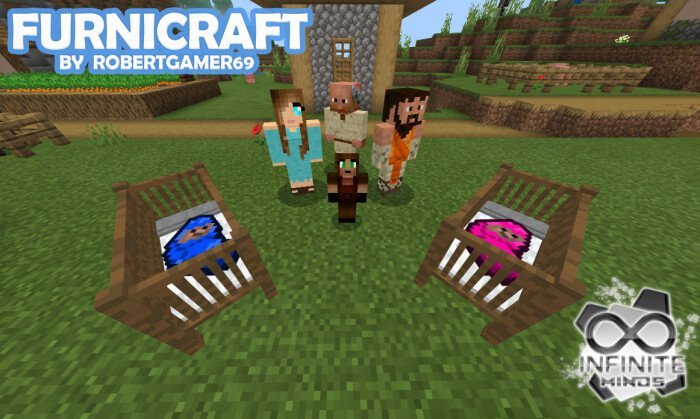 In case you have some rose gold left, do not throw it away because you can use it to craft the items displayed in the picture below.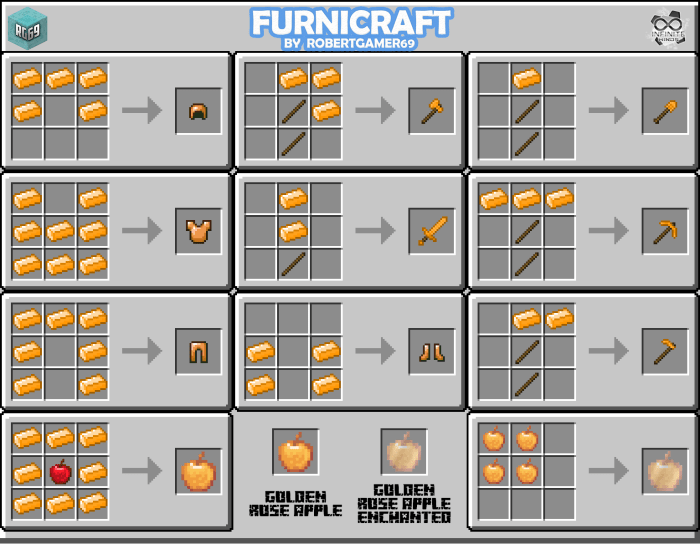 As a bonus, the addon creator also developed five hundred furniture, decoration, entertainment, and other kinds of objects. Among them, you will find:
Beds

Chairs

Swings

Lamps

Umbrellas

Trophies

Gifts

Christmas trees

Microwaves

Fridges

Ovens

Bubble gum-making machines

Pool tables

And the list continues. To obtain them, follow the instructions displayed below.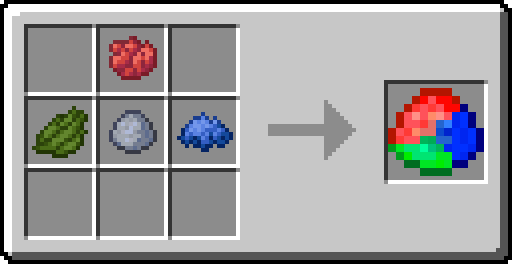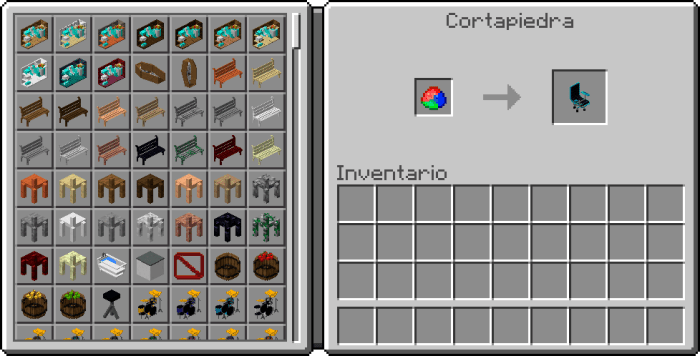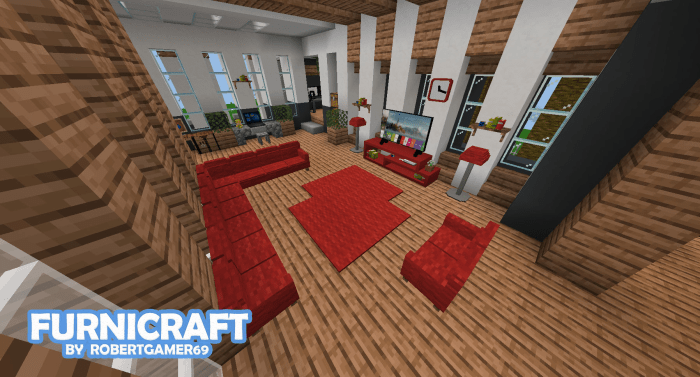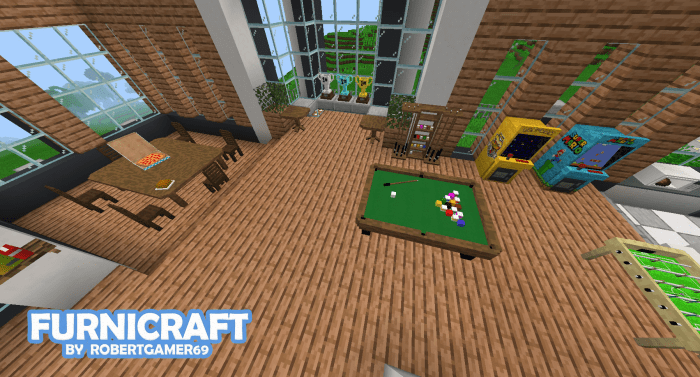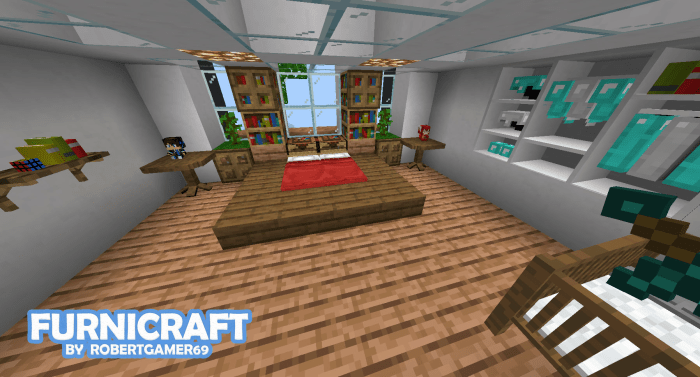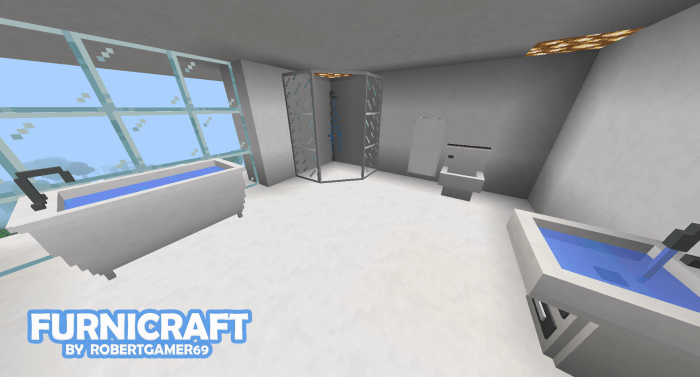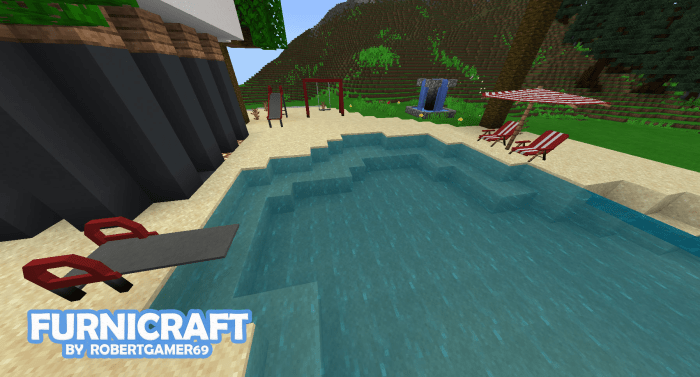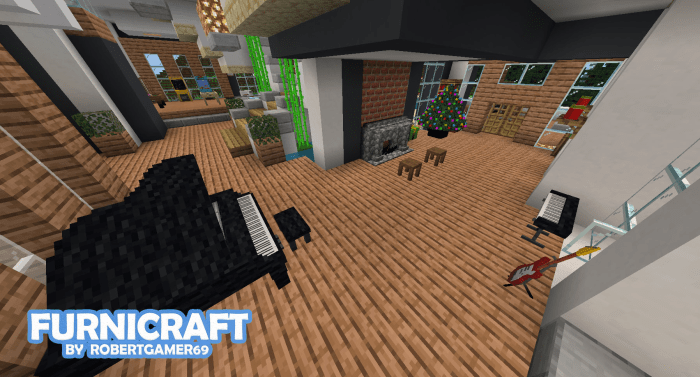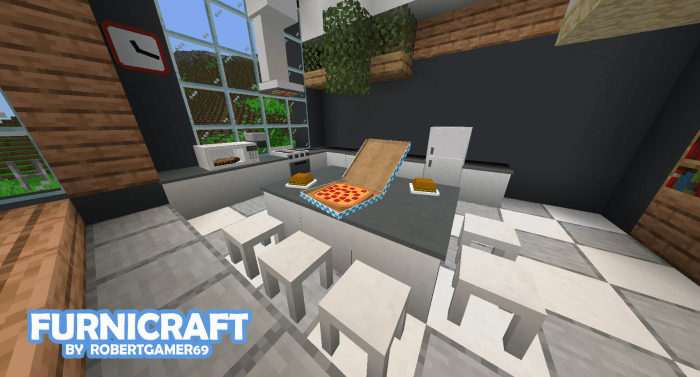 To discover and use all these items, to get married and make a child, you have to use the download buttons below the article and if you like the addon, share it with your friends so they can enjoy this experience too.
For other amazing MCPE-related articles, explore our
website
. Here you will also find the latest
game versions
. Have a good time!
Trailer Clip of Addon FURNICRAFT 3D BLOCK
Addon FURNICRAFT 3D BLOCK
---
13 September, 2021