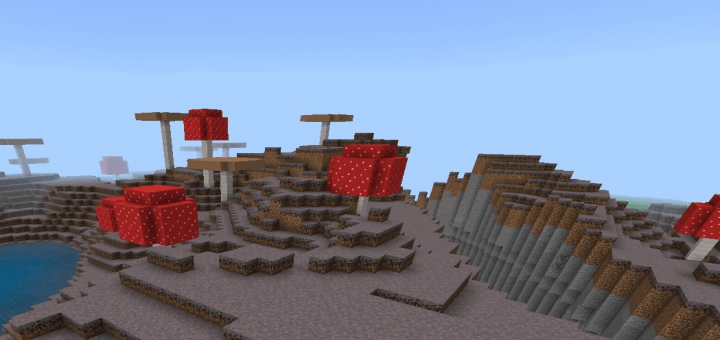 Mushroom Biome with a Ravine and Village Seed
30 April, 2019
Minecraft PE Seeds
If you are in search of rare
seeds
for Minecraft Pocket Edition, then here's one of the rare seeds.
Using our
seed
(key generation) you will meet one of the rare bioms of the world of Minecraft. As you already understood, you will visit the rare Mushroom biome.
But we do not publish on the site the boring
keys of the generation
of the Minecraft world, where you can explore a single location.
Using our sid you can find a village near
Mushroom biome
with resources. The resources that you find in the village will help you safely spend the first few days in the world of the
MCPE
.
Also on our website you can download interesting
maps
. We have parkour maps, puzzle maps and others.
If you are interested in add-ons for Minecraft on Android - follow
this link
. We have various addons for MCPE. You can learn about other sections of our site by opening the menu of our site.
Copy seed: 519888219
---
30 April, 2019