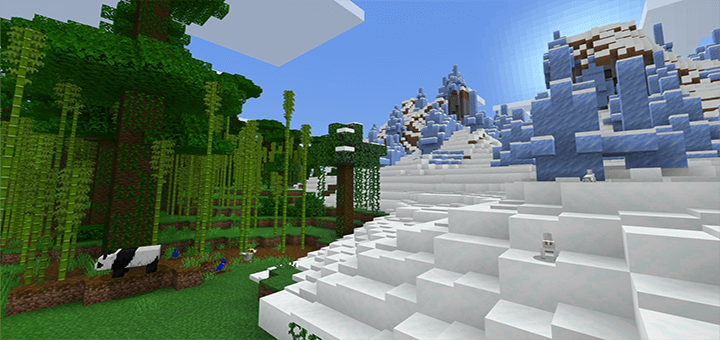 Bamboo Jungle, Ice Spike Seed
28 August, 2019
Minecraft PE Seeds
This is a great
seed
that gives you the opportunity to explore the rarest generations of
Minecraft Pocket Edition
. This seed is surprising in that all those generations that we want to show you are nearby!
Using the Generation Key that we provided on this page below, you can visit the following places:
Bamboo Jungle, Ice Spike, Gravely Mountain, and Flower Forest
! Below we left detailed information about some biomes.
Bamboo Jungle/Ice Spike: -230, 70, 70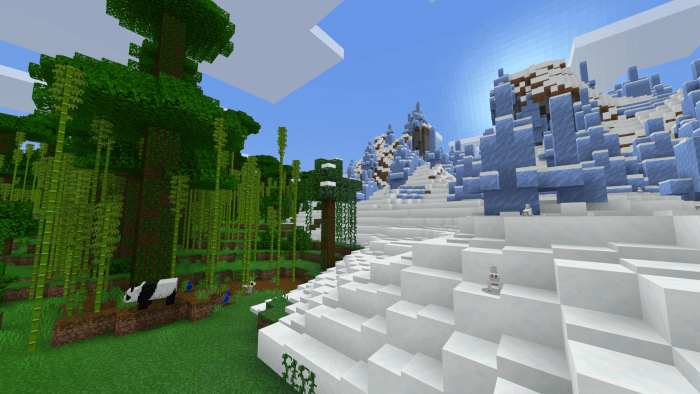 Gravely Mountain/Ice Spike: -370, 87, -40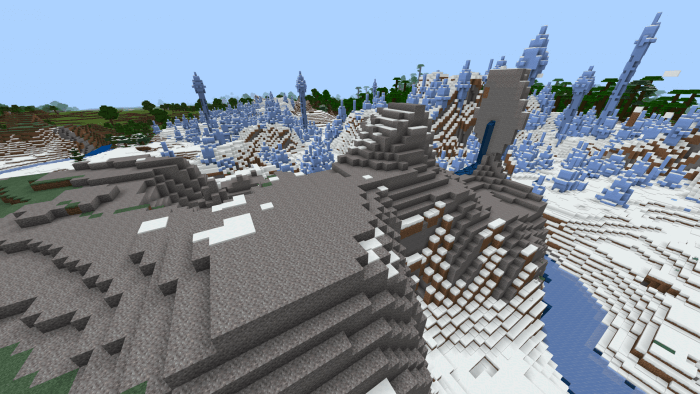 Flower Forest/Ice Spike: -160, 68, 100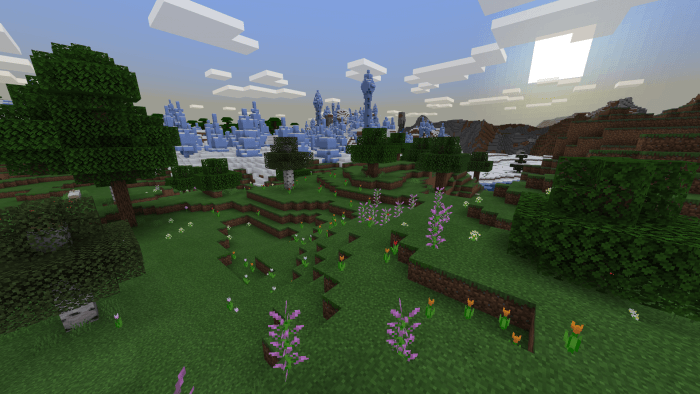 Exposed deep Ravine: -35, 15, -170

MCPE World aerial view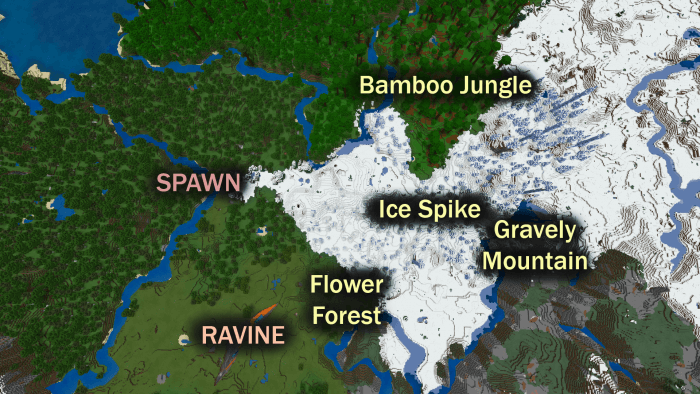 We have indicated the coordinates for all locations that we want to show you. If you have problems finding any location, then write questions in the comments!
If you want to use another Minecraft world generation key, then go to the
seeds section
for Minecraft!
Useful links:
mods
,
maps
,
textures
,
skins
!
Copy seed: -1728522756
---
28 August, 2019