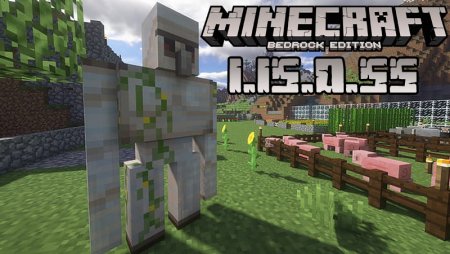 Minecraft 1.15.0.55
8 March, 2020
Game Minecraft PE
We are all done with exploring
Minecraft 1.15.0.54
and ready for a new game update:
Minecraft 1.15.0.55
. What pleased us about it is that it brought not only necessary bug fixes but also several changes to make our gameplay more interesting.
This beta is going to replace your work in progress as soon as you install and launch it, so, if you want to keep your builds, you would better make copies. Another thing that we have to warn you about is that the worlds created in Minecraft 1.15.0.55 cannot be accessed using older game versions, so better make copies in this case too, just to stay on the safe side. Unfortunately, while using the beta, you will have no access to Realms and other players who use full versions, but anyway we consider that Minecraft 1.15.0.55 is interesting and worth trying.
Whats new in Minecraft Bedrock 1.15.0.55
Many things are changing with the release of the present beta, but of course, the most important one is that the crashes and bugs that previously prevented us from having a nice gameplay were removed. The bugs and crashes were happening in the following situations:
During gameplay

When enchanting fishing rods

When scrolling through the ratings in the Marketplace

When trying to craft multiple honey blocks

When hostile mobs seek and jump on turtle eggs

As we already mentioned, this version also brings a lot of in-game changes, some of them affecting:
The blocks when being pushed by pistons

The kelp growth progress after being broken by a piston

The breaking abilities of blue weather skulls

The fireball attacks of the Ender dragon

Hopper mine carts drops

Cured Zombie villagers' trades and professions

Villagers having useless occupations like aimlessly trading carrots with other villagers

Creepers in boats

Wolves requiring healing.

If you want to try Minecraft Bedrock 1.15.0.55, use the button below to download it. Share the news with your friends and leave feedback. We would really appreciate your gesture.
If you want/need to try other earlier
game versions
, visit our
website
. Here you will also find a lot of interesting
maps
, stunning
texture packs
and many other articles on your favorite game, all of them coming with free download buttons. Have a good time!
Video of MCPE 1.15.0.55
Minecraft Bedrock 1.15.0.55
---
8 March, 2020