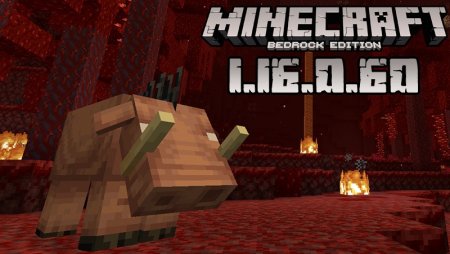 Minecraft 1.16.0.60
9 May, 2020
Game Minecraft PE
Our
website
's visitors who chose to install and check
Minecraft 1.16.0.59
last week discovered a very nice list of changes, most of them related to the Nether features. Today we have a new game version which is
Minecraft 1.16.0.60
and it brings another list, this time containing only fixes, but very important ones. Now our gameplay will be even smoother and we will have to deal with game crashes less often.
New features of Minecraft Bedrock 1.16.0.60
This time, the Mojang team had to fix many issues, but a big part of them was related to the graphics:
Some crashes related to the graphics

A bug affecting the Windows 10 users, and namely the fancy leaves option from the settings

A bug occurring when the player changed the resource pack and that affected the cubemaps (not updating normally)

A bug occurring after exiting a world and making certain fonts simply disappear

A bug making the usernames above the players' heads flicker

A bug making the chunks flicker

Occasional error messages about textures being converted even if this does not reflect the reality
In addition to the above-listed graphical bugs and textures, the developers also removed the error preventing the /kill command from working properly and since the players noticed some problems related to the chat fonts, they set Mojangles as the default font.
We also must mention that the download bar works properly now and if you noticed thumbnails failing to load, this won't happen anymore.
Before downloading this version, please make sure to save copies of your existing worlds if you want to access them again in the future. Also, note that the worlds created in the beta we are talking about now cannot be accessed using earlier versions.
We know that you can't wait to press the button below the article quicker, but we recommend you to spare one more minute to watch the video trailer if you want to find out even more details about Minecraft Bedrock 1.16.0.60.
Visit us regularly and you will always find out about the
freshest game updates
among the first. Here you will also have the chance to download the most interesting
maps
,
mods
, and other cool MCPE supplements. Have a great time!
Video of MCPE 1.16.0.60
---
9 May, 2020