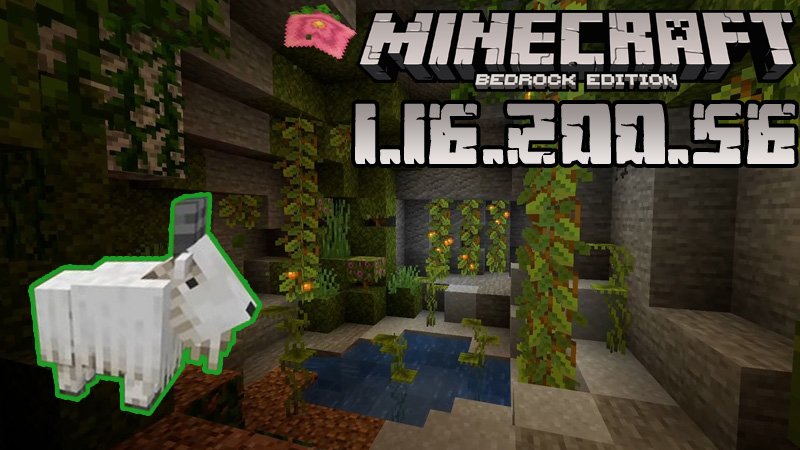 Minecraft PE 1.16.200.56
20 November, 2020
Game Minecraft PE
Only two days ago we were all celebrating the long-awaited
Minecraft PE 1.16.100
full game version. Some of us didn't even manage to read the article to the end because it contained an incredible number of new features and changes. Anyway, the MCPE developers don't lose any time and succeeded to develop one more update and this is
Minecraft PE 1.16.200.56
. Of course, this beta's list of changes is much shorter than that brought by the full version, but since they are helpful, we are glad we can try them.
Please mind that while trying a beta, you cannot access non-beta players and Realms. We also must remind you that before installing a new version it is recommendable to make copies of the existing builds, otherwise, there is the risk to lose them.
Main fixes in Minecraft Bedrock 1.16.200.56
Even if we heard about these issues before and thought that some of them were already fixed, the MCPE developers made sure to resolve them for good so they don't impede us from having a nice and smooth gameplay. The problems that won't bother us anymore were:
Basalt getting destroyed by ghast fireballs when it shouldn't

Too easily breakable basalt blocks

Dragon egg not dropping after being broken by an explosion




A block-related desync happening when using command /fill at the limit of the render distance

A crash happening when loading x256 resolution resource packs (affecting only the Nintendo Switch users)

No max rendering distance in case the user's GPU memory cannot be queried

Founder's cape not being present in the capes tab in the dressing room

No limit of log messages that can be processed to the GUI per frame

Data-driven block-related issues when they are larger than 1x1 and are placed on the chunk's limit

Incorrect generation of spawn eggs in template worlds

A too small player's hitbox when swimming

If you want to try this beta version, watch the video trailer below and click on the download button.
Please be generous and share the news about the new beta with your friends and leave feedback.
Subscribe to our
website
and you will always be up to date with the
newest game versions
and with the best
textures
,
maps
, and more. Have a nice time!
Video of Minecraft Bedrock 1.16.200.56
---
20 November, 2020