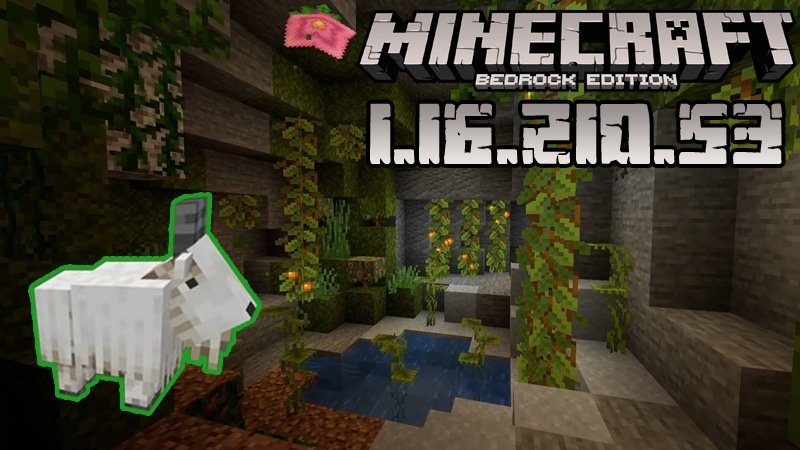 Minecraft PE 1.16.210.53
19 December, 2020
Game Minecraft PE
It's winter and this season is always associated with snow. Unfortunately, because of the climate changes, we cannot see and play with it too often lately, but the MCPE developers decided to introduce it at least in our Bedrock worlds. Powder snow can be enjoyed since the release of
Minecraft PE 1.16.100
.
Today, in
Minecraft PE 1.16.210.53
beta version, the developers carried out some modifications in relation to this new kind of snow.
Powder Snow in Minecraft Bedrock 1.16.210.53
Starting with the present game update, you can notice that powder snow:
Emits particles every time an entity is landing on it or moves inside it

Does not make the blocks inside it transparent

Can be traversed and climbed on easier if the player has leather boots

Allows any entity to enter, but makes it move slower

Have other textures than the custom MCPE snow

Can be placed or picked up with a bucket

Generates a special kind of fog around it if the camera is located inside

Plays original sounds when someone interacts with it

Is usually avoided by goats when pathing

Doesn't allow rabbits and silverfish to fall through its blocks

Allows lightweight creatures to climb on and walk through it

Does not stop projectiles

Cannot be found in the Creative inventory

Does not make gravity blocks break when they land on it

Does not allow the placement of torches and redstone dust on top of it

Makes the fire coming from the mobs on fire extinguish

Allows mobs that use to sink into it to navigate through its blocks

Gives all characters located inside it a freezing effect, but this effect can be removed

Plays a special stepping sound when a character walks through it

There were also two bugs affecting powder snow. These were the fact that the camera moved towards the inside of the mob's head when inside such a block and that the mobs spawned inside such blocks could spawn under the ground. These issues were successfully resolved.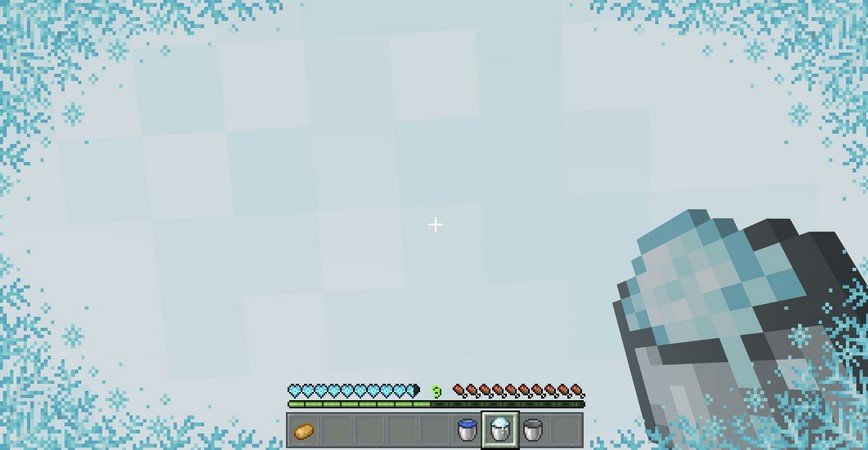 In addition to all the information about powder snow, the MCPE fixed the following general issues:
The chests from structures having different loot even if the player used the same world seed

Double chests appearing partially invisible when placed on chunk borders

Double chests crashing the game when opened

The textures of enchanted and gold apples being white in the hotbar

Some ambient sounds failing to play in the Nether

Shulker box losing its content in case they are undyed using a cauldron

Player dismounting from his/her rideable when entering liquids

Incomplete error messages in case of sign-in failures

These and other changes and fixes can be discovered by installing the present beta, but before clicking on the download button, we must warn you that this update will replace your MCPE work in progress, so if you are planning to access your current worlds in the future, make copies.
If you want to find out about the
latest game versions
among the first and to discover the most popular
mods
,
maps
, and more, follow our website and have a good time!
Video Trailer of Minecraft PE 1.16.210.53
---
19 December, 2020