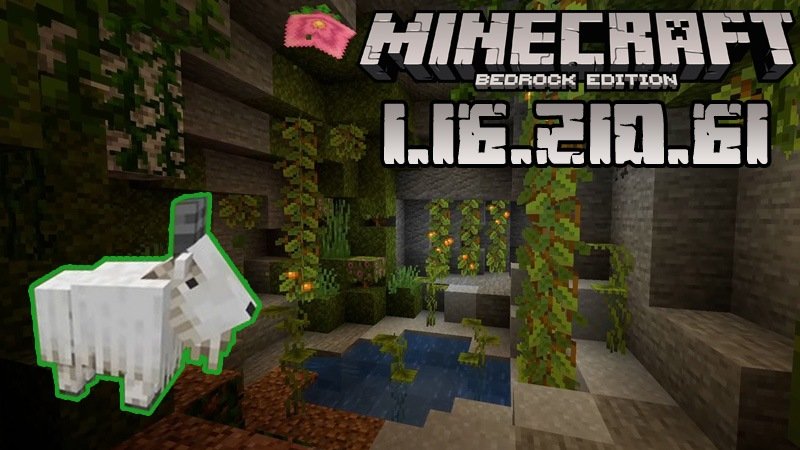 Minecraft PE 1.16.210.61
26 February, 2021
Game Minecraft PE
Some MCPE players complained about the beta released last week, that is
Minecraft PE 1.16.210.60
because it removed a few very interesting features introduced recently. Well, this was done for a good reason because they started provoking crashes and other in-game issues. To be frank, we hoped that the Glow Squid and Glow Item frame will be re-introduced in this week's update, but unfortunately, the MCPE developers did not manage to fix the problems related to them yet. Instead, they have fixed just a few serious issues and you will learn about them in this article, that is the one about
Minecraft PE 1.16.210.61
.
So, let's not lose any more time and see what the developers did this time. They have:
Fixed a number of crashes occurring during the gameplay, including a frequent one happening whenever the Code Connection was used

Resolved the problem of map blocking the player's view when he opened his//her inventory. This used to happen when playing offhand and it affected only certain worlds purchased from the Marketplace.




This is about all we can say about 1.16.210.61. If you want to try it, go on, but first, we highly recommend you to make a copy of your existing MCPE worlds, because the present beta will just replace them, so you risk not being able to access them again. Also, remember that you cannot play with people who use full versions and in Realms while trying a beta.
To be always informed about the
newest game versions
and about other interesting game-related news, subscribe to our
website
and have a good time!
Video Trailer of Minecraft PE 1.16.210.61
---
26 February, 2021