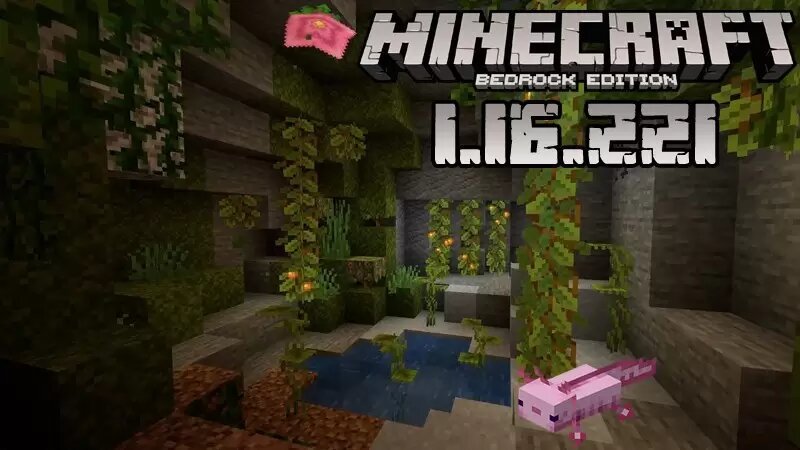 Minecraft PE 1.16.221
25 April, 2021
Game Minecraft PE
The MCPE developers proved many times that they are very responsible guys and that they take all the player's requests seriously, so even if we are sure they were very tired after developing
MCPE 1.17.0.50
which is a truly fantastic beta, they immediately started working on another release which is
MCPE 1.16.221
. They had to do this so soon because the problems they were informed about were pretty serious and used to prevent players from having a normal gameplay.
Hotfixes in Minecraft Bedrock 1.16.221.01
The developers were informed about several issues after the last beta was released, so they did their best to fix them promptly.
A crash that used to occur during the gameplay was fixed

Another crash that used to occur every time the users were loading behavior packs with game tests was fixed

A softlock that used to occur when setting friend permissions in Realms was fixed

Several bugs affecting the PS4 users (game failing to launch after it is updated) were fixed

A bug making paintings invisible when placed was fixed




Dear friends, for more details about this full game version, we invite you to watch the video trailer below.
To be always up to date with the
newest game versions
and with the most popular
maps
,
mods
, and other cool game-related surprises, we recommend you follow our
website
. Choose the articles you like best, use the free download buttons, and share the best ones with all your friends. Have a good time!
Trailer of MCPE 1.16.221
---
25 April, 2021