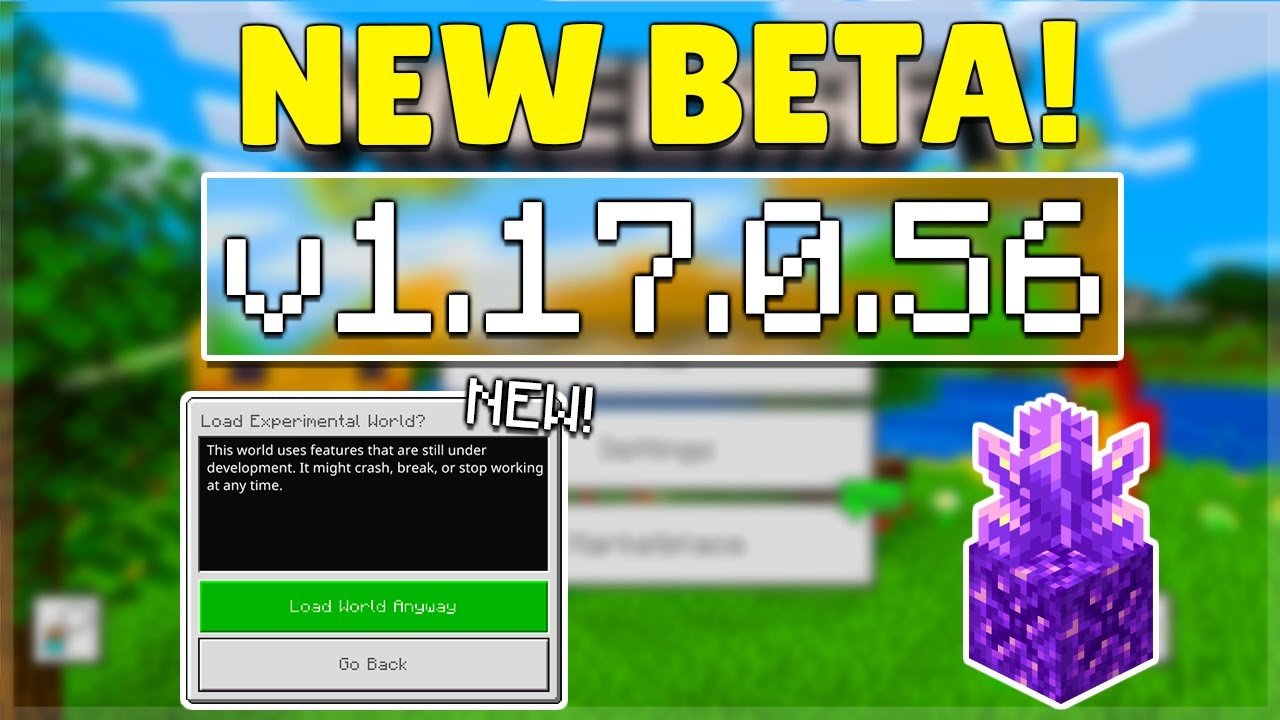 Minecraft PE 1.17.0.56
15 May, 2021
Game Minecraft PE
Four weeks ago, the Mojang Studios started developing beta updates of the most-expected Caves & Cliffs update. These major changes started with the release of
Minecraft Bedrock 1.17.0.50
and since then we had the chance to try a lot of new interesting features and to play in a better, more fascinating world. Today we will learn about
Minecraft Bedrock 1.17.0.56
. Even if this version does not bring anything sensational, we are sure you will find it cool. Read the article to find out why.
Features of Minecraft Bedrock 1.17.0.50
Like you already noticed, our favorite game's developers are working a lot on the experimental and no-longer-experimental features lately. In the present update, they continue focusing on this subject, so they:
Labeled the experimental worlds (you will notice this when loading such a world)

Made a detailed description regards the experimental features and you will be able to see this information on your gaming world creation screen

Introduced a prompt appearing when the player attempts to load a game with experimental features in a version where they have already been removed from under the experimental toggle

As you already know, there are fewer experimental features now, because the developers are removing the existing ones from that toggle step by step, so further we will tell you about the changes made in regards to the official game features:
The world generation was improved and the underground space contains aquifers now

Axolotls have better textures, do not modify their colors when interacted with using buckets, and do not attack invisible creatures

Glowing squids despawn like any other naturally spawning mobs and players can pick block them in order to obtain eggs

Dripstones do not stop mobs from pathfinding around them anymore

Wither was made immune against freezing effects

Azaleas and their flowering variants turn to trees if placed on moss

Amethyst geodes can be walked upon rarer than before

Developed tooltips for emptying snow and lava from a bucket to a cauldron, for collecting them with buckets, and for holding spyglasses

Powder snow textures do not rotate randomly anymore

Powder snow does not allow placing multiple other blocks on top of it

Powder snow textures are applied in an isotropic manner

Skeletons emit sounds when transforming into strays

Bees ignore sweet berry bushes when looking for nectar now

These are the main changes, but by installing this version you may also notice that many issues were fixed. Even if they were not critical, they used to bother some of us, so:
The bug making the animation of breaking amethyst clusters float was fixed

The bug making the animation of breaking amethyst buds float was fixed

The bug preventing players from pick blocking small dripleaves was fixed

The bug preventing small dripleaves from transforming into big ones with a proper size when bonemealed was fixed

The bug preventing bees from entering beehives and hives was fixed

A bug making the entire stack attach to just a part intended to be picked up was fixed

A bug preventing iron ores from dropping items when mined was fixed

A bug preventing gold ores from dropping items when mined was fixed

A bug preventing certain items from bobbing even if this option is on was fixed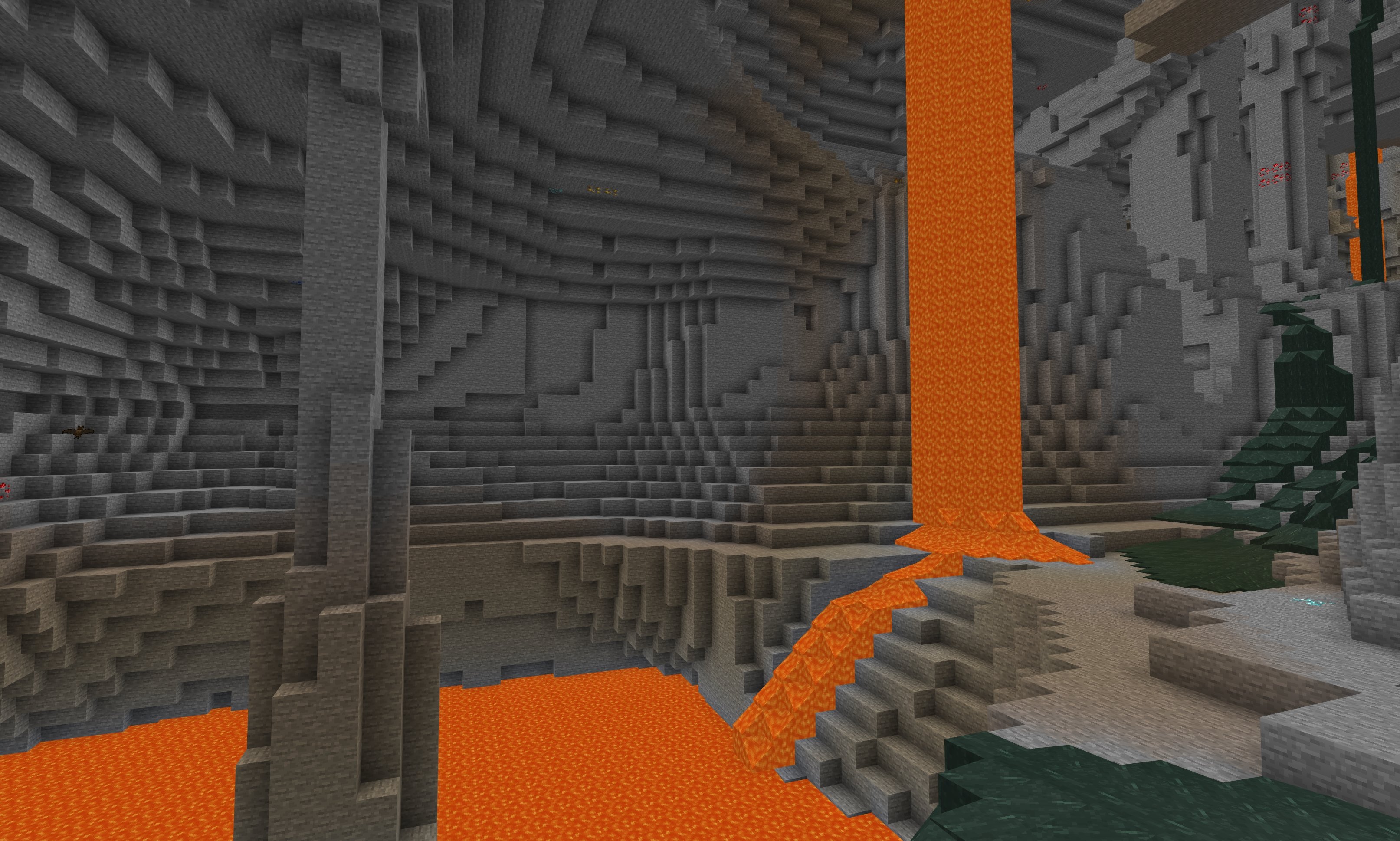 In addition to the above-described changes and fixes, the developers also made several technical updates. If you want to find out about them and about other minor changes, watch the video trailer below this article.
Please remember that you should back up your existing builds before installing the beta or you risk losing them. Also note that the builds created in the beta won't be as stable as the ones created in full versions and that they can only be accessed with this or other upcoming versions, never with older ones.
If you are as happy as we are about this release, share the news about it with other Bedrock users, and leave feedback.
If you want to be informed about the
newest game versions
as soon as they are released, subscribe to our
website
. This will also give you the opportunity to try many free
mods
,
maps
, and other game-related surprises. Have a good time!
Trailer of MCPE 1.17.0.56
---
15 May, 2021