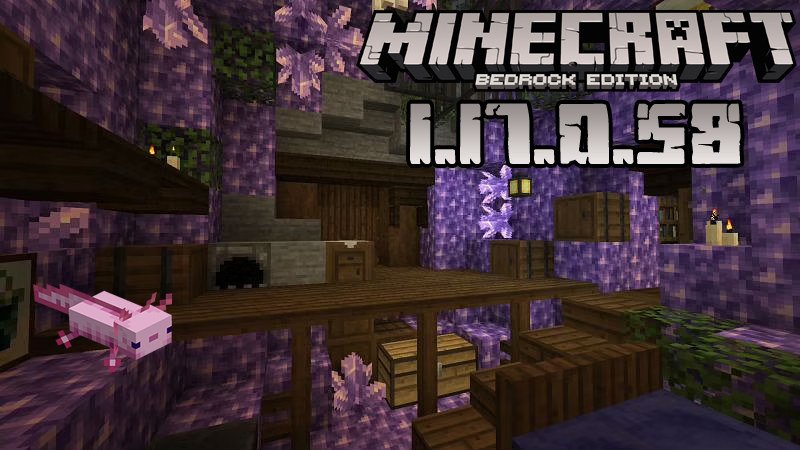 Minecraft PE 1.17.0.58
21 May, 2021
Game Minecraft PE
Minecraft Bedrock 1.17.0.58
, just like
Minecraft Bedrock 1.17.0.56
, contains a lot of bugfixes. We all know how important they are and how much better our gameplay gets after these annoying issues do not bother us anymore and do not prevent us from having a nice and smooth gameplay.
Bugfixes in Minecraft Bedrock 1.17.0.58
This week the hard-working game developers:
Fixed a few technical issues affecting certain items and mobs (sign texts disappearing, "has_equipment" losing its data values)

Fixed bubble columns on magma blocks not functioning as intended

Fixed command /execute not working normally when run with modified coordinates

Fixed glow item frames not dropping the correct items when broken or when picked

Fixed portals breaking in a ripple pattern rather than instantly




Fixed salmon and fish buckets failing to stack with buckets not containing anything

Fixed baby axolotls eating tropical fish together with the bucket

Fixed map centering on the user's position when he/she creates it

Fixed smoker and furnace remaining lit even after running out of fuel

Fixed advanced pick block not saving the block's data

Fixed glow item frames spread their glow on the nearby items

Fixed minecarts displaying their interiors and this way affecting the user's view

Fixed stalactites not dripping only from their tips as intended

Fixed stalactites dripping water to slowly when filling cauldrons

Fixed stalactites not breaking properly when blocks underneath them are broken as a result of updates

Dear players, these are all the bugfixes brought by this wonderful new update, but you will also notice that the background of the setting screens has a new, better color now.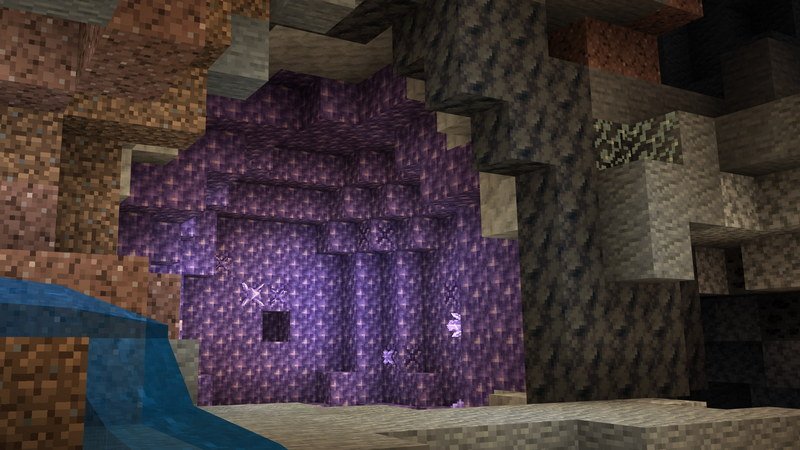 Follow our
website
for other upcoming
game versions
and for many other cool articles with free download buttons. Please be generous and share the ones you consider important and interesting with other players that you know and leave feedback. Have a good time!
Video of MCPE 1.17.0.58
---
21 May, 2021