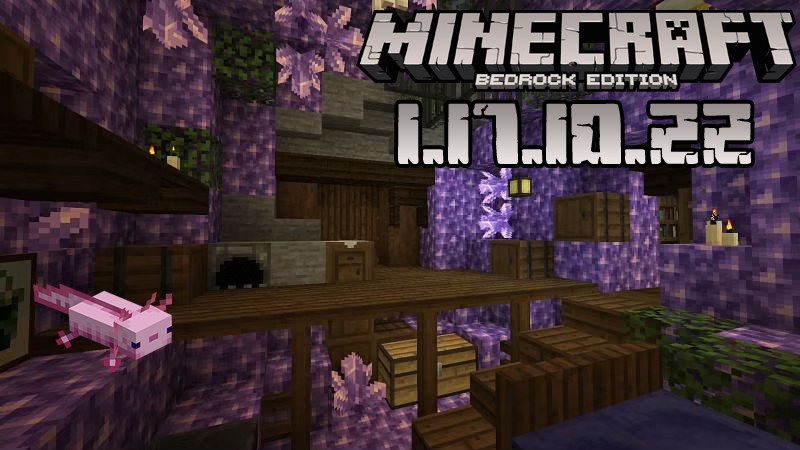 Minecraft PE 1.17.10.22
14 June, 2021
Game Minecraft PE
We are surprised to see a new game beta released so shortly after the first part of the great Caves and Cliffs update, that is
Minecraft Bedrock 1.17.0
, but the guys working for the Mojang team have no rest and tend to remove all the detected bugs as soon as possible. Moreover, they are systematically developing new features so our gaming experience gets more exciting with each update. In the version we will describe below, that is
Minecraft Bedrock 1.17.10.22
, you will get familiar with a number of fixes and with an awesome new feature!
New fixes in Minecraft Bedrock 1.17.10.22
Exploring new features is always fun, but it is very important to do it in a stable world, without having to worry that our game can crash unexpectedly so we will start the description of this beta with the carried out bug fixes. You will discover that the game developers:
Have fixed mobs that are in certain liquids not getting damage from falling stalactites/anvils

Have corrected the fact that players used to get fall damage before landing on blocks, that is when they are still suspended in a cobweb

Introduced the possibility to use the same button when walking down powdered snow and through scaffolding

Canceled the possibility to pick up fish using an empty bucket

Fixed the player's head animation when using emotes

Fixed the broken "Choose new skin" button

Made axolotls spawn only in case there is complete darkness around

Fixed the issue of iron golems and evokers attacking in Peaceful mode

Fixed the glow squid not modifying its color when getting aggressive in different environments

Fixed the behavior of certain mobs becoming aggressive towards goats when they shouldn't

Removed a warning message appearing when facing guardians in split-screen

Modified and updated the BlockUnwalkableComponent documentation

Developed messages that players will get when custom recipes are not valid

These are the most important bugfixes performed for this version and now, get ready to find out about the new feature we mentioned at the beginning of this article!
Candles
. Now we have candles to make our gaming world more vibrant and to use them as cake decorations when celebrating new game versions or other important events! You can light them up using flint and still. Moreover, you can light four candles at a time and dye them in your favorite colors. If you have an event, you can put candles on a cake to celebrate it. To obtain candles, you will need a crafting table, strings, and honeycombs.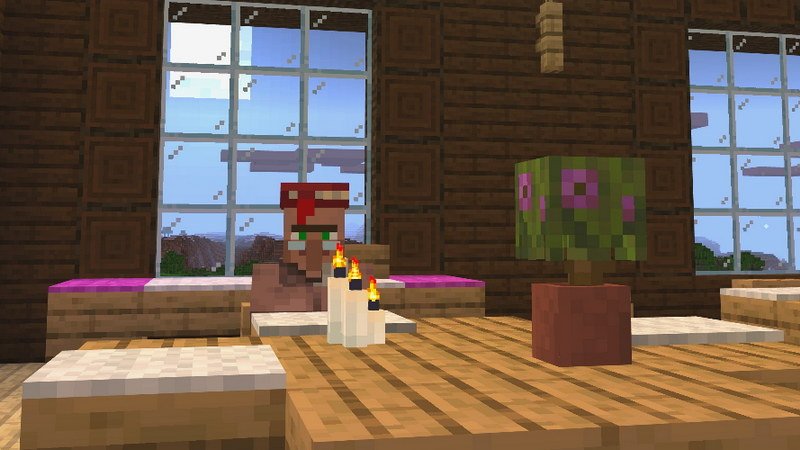 Now that we have such an option, let's light a candle and make a wish that the Caves and Cliffs Part 2 update will be interesting and that it would be released really soon!
In the meantime, we invite you to explore our
website
to discover many cool
maps
,
texture packs
, and
mods
. Have a good time!
Clip Trailer of Minecraft Bedrock 1.17.10.22
---
14 June, 2021