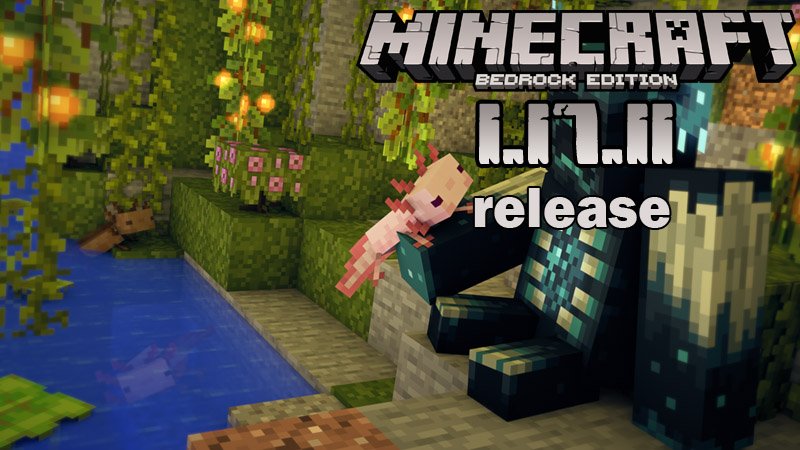 Minecraft PE 1.17.11
18 August, 2021
Game Minecraft PE
The last time we talked about game updates was in the article on
Minecraft Bedrock 1.18.0
. Of course this version is wonderful and it contains dozens of cool new features, but unfortunately, it will be released not sooner than the end of 2021, but don't get upset, because until then we will have the chance to try other beta and full versions that will make our gameplay nicer anyway. Today we will explore
Minecraft Bedrock 1.17.11
.
Features of Minecraft Bedrock 1.17.11
If you want to install and try this update, you will discover that:
When leaving the End and heading to the Overworld, you won't die and respawn immediately




When using an End Portal after dying in the End, you won't die and you won't get stuck in the respawn screen

Your game won't crash when you suspend and resume titles repeatedly (in case you are an Xbox user)

The items won't duplicate when using beacons

Your tamed horse, mule, or donkey won't lose its textures when you dismount it

The /msg command works normally in Realms

Realms renew normally after renewing expired ones.

Dear friends, this is all there is to tell about this version, but for more details, you can watch the video below this article.
Please share this information with other players so they can be up to date with the latest news too and leave feedback.
Follow our website and you will always be among the first to find out about the release of new
game versions
and the most popular
maps
,
mods
, and other Bedrock-related surprises. Have a good time!
Video of MCPE 1.17.11
---
18 August, 2021