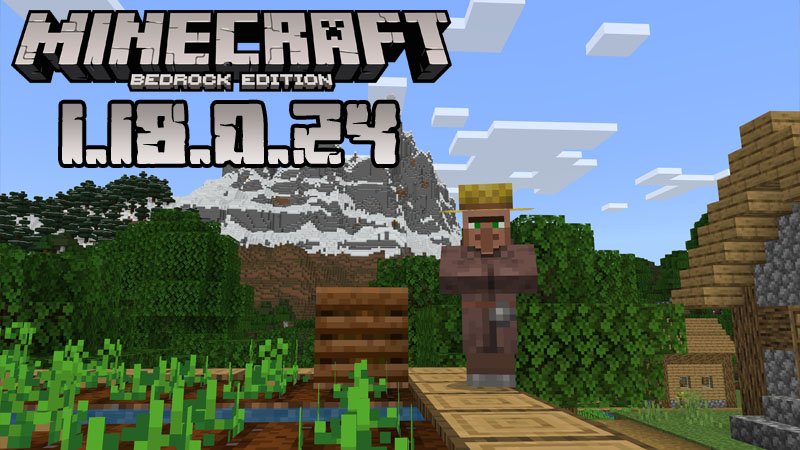 Minecraft PE 1.18.0.24
1 November, 2021
Game Minecraft PE
About a month or so, our website's subscribers have the chance to enjoy beta versions of the grand
Minecraft PE 1.18
update, also known as the second part of the Caves and Cliffs update. These betas contain a lot of interesting new features and major changes meant to make our gaming world as fascinating as possible. In
Minecraft PE 1.18.0.24
, the Majong Studios team continues to develop these amazing features.
Fixes in Minecraft Bedrock 1.18.0.24
We will tell you about the new changes, but first, we prefer to let you know about the resolved problems. So, this time the game developers:
Fixed the default summonability of mobs when this is not specified in the JSON

Fixed the icons from texts (their colors used to be distorted in certain situations)

Updated the names of some mountain biomes

Made deepslate and copper ores generate correctly

Removed all lava sources from frozen oceans

Reduced the quantity of gold ores generating in badlands

Made gravel replace deepslates as they should during the world generation

Continued improving the generation of all the existing ores

Corrected the behavior of phantoms when pathfinding through mountains

Corrected the behavior of magma cubes towards golems (all kinds), and slimes

Corrected the behavior of fish in regards to axolotls

Modified the number of axolotls in lush cave biomes

Removed an incorrect tooltip showing in certain Education Edition items

Corrected the movements of certain entities when looked at from a big distance

Fixed a bug preventing chorus fruit from working as intended

Fixed a bug making NPCs play incorrect sounds

Fixed a bug making terrain transparent in certain situations

Fixed a bug making tall flowers drop incorrect quantities of items

Fixed a bug making the water change its color or shade when aimed at with a small dripleaf

Fixed the issue making servers use excessive RAM

Fixed a bug preventing the "place" button from working correctly

Fixed a bug letting light blocks support blocks that require support, for example, beds.

In addition to these fixes and changes, you will also discover that the game developers paid special attention to the mineshafts this time. They modified the mineshaft floors, deciding that dirt is not the most appropriate material for them, made all the support pillars from log blocks, and removed all lava that could previously serve as a base for the pillars.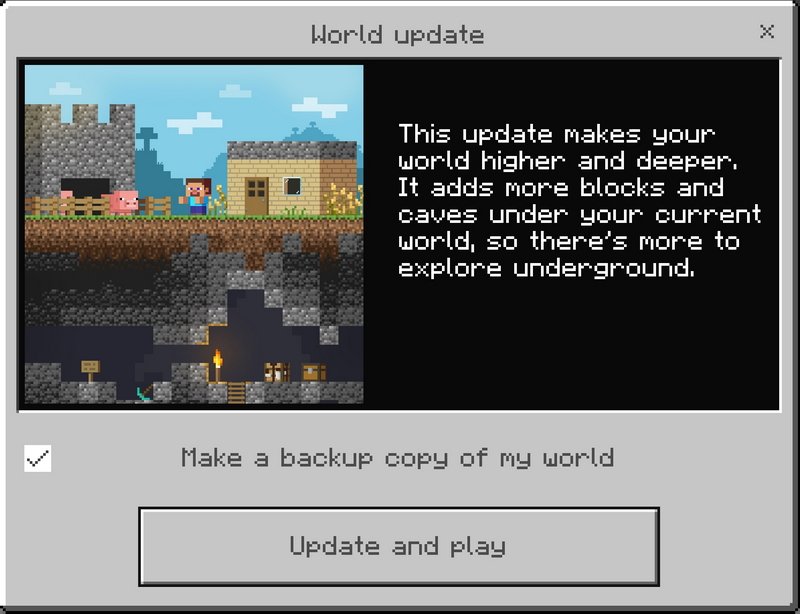 Dear MCPE fans, if you want to find out more details about the new beta, watch the video trailer below this article, share it with your friends, and leave feedback.
To be informed about the new
game versions
, subscribe to our
website
. This will also give you the possibility to check many popular
mods
,
maps
, and other surprises. Have a good time!
Video of Minecraft Bedrock 1.18.0.24
---
1 November, 2021