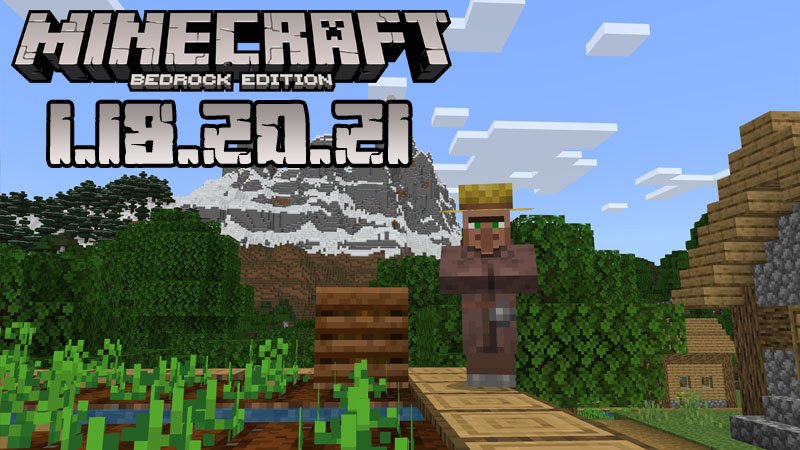 Minecraft PE 1.18.20.21
28 January, 2022
Game Minecraft PE
In comparison with the beta released last week, namely
Minecraft PE 1.18.10.28
, this week's one is way more interesting to explore.
Minecraft PE 1.18.20.21
contains good news for the content creators and not only. The players will be able to enjoy a brand new Create New World screen, to enjoy frogs with improved behavior, and much more.
What's new in Minecraft Bedrock 1.18.20.21
The top feature brought by this version is definitely the redesigning of the Create New World screen. The game developers made a very good job at updating it and we really hope you will like it.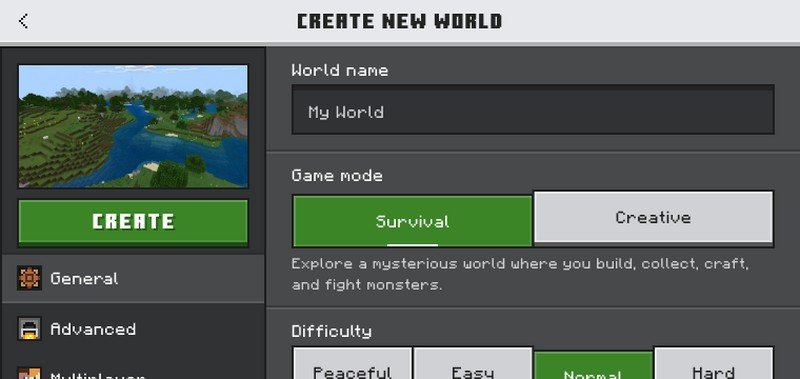 Because the developers hurried to introduce the frogs in
Minecraft PE 1.18.10.24
, it is explainable that these creatures could present some bugs. Further, they have fixed some and tried to improve the frogs' behavior and continued to do this for the game update we are talking about now, so they renamed their eggs (now they are called Frog Spawn) and retextured them, increased their hatching speed, made frogs jump more often and tweaked their animation when doing so, and modified their hitbox size.
Besides all this, you may also notice the following features if you choose to install the beta:
The crash happening when exiting the zoom menu in the dress room was fixed
Control + Delete, Backspace, Right and Left Arrows lets the player erase the world before and after the caret, and to perform other operations related to the caret

Villagers do not trade seeds and display the items they are trading

The trade tables of some villager variants, for example, clerics are updated

You can put on and remove your armor in the Crafting Table using auto-move

A new filter called "hasitem" can be used to target any entity depending on what you have in your inventory and on what you are wearing

The movement of lit TNT blocks was improved

Some bugs affecting certain blocks' animations and textures were fixed

Wolves can be leashed even if untamed

Journeymen Clerics trade glowstone blocks

Your player's arm won't twitch when charging bows

You can develop new worlds with 64-bit seeds now

You can't break paintings if you are playing in visitor mode. The same is available for minecarts.

The bug preventing terrain from loading correctly when teleporting outside the visibility borders was fixed

The damage calculation accuracy was improved

All mobs can pathfind on top of partially solid blocks, for example, brew stands

The jumping abilities of different mobs was improved

Mobs do not consider corals as solid blocks and do not avoid them while pathfinding

Deep oceans host salmons, dolphins, and other similar mobs now

The Additional Modding Capabilities toggle is no longer part of the Experimental Features

So, here are the most important changes that you can observe by installing this update, but if you need more detailed information, there is a video clip below you can watch.
If you want to find out about all the upcoming
game versions
among the first, follow our
website
. Here you will also discover a lot of other interesting downloadable content. Feel welcome to share your favorite articles with your friends and to leave feedback. Have a good time!
Video of Minecraft Bedrock 1.18.20.21
---
28 January, 2022