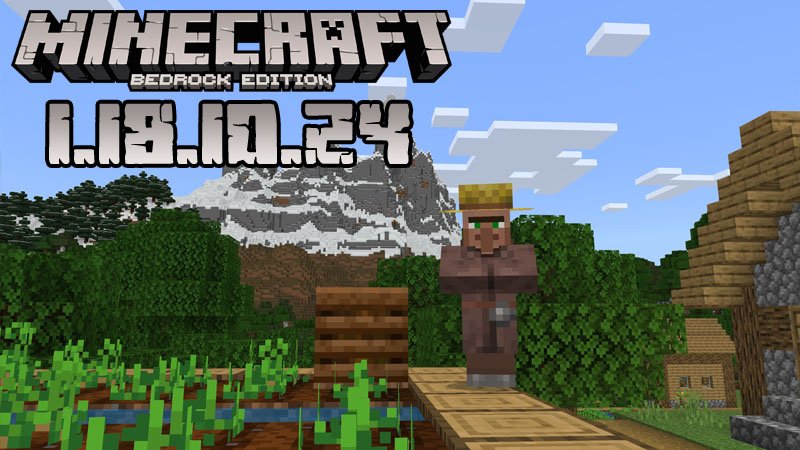 Minecraft PE 1.18.10.24
18 December, 2021
Game Minecraft PE
Our subscribers had the chance to meet many non-vanilla mobs thanks to
Addon Griffin Plus
,
Addon Borgy's Mobs
, and other similar addons, but starting with
Minecraft Bedrock 1.18.10.24
released this week by the Majon team we will be able to admire and interact with a brand new mob without having to install anything (except the beta). This new mob is the Frog: a very funny and cute creature.
Changes in Minecraft Bedrock 1.18.10.24
This version brings two great surprises, but let us start with the one we already mentioned above, that is the
Frogs
. Players will be able to find them in swamps, but only by activating the toggle we told you about in the article about
Minecraft Bedrock 1.18.10.21
. The frogs are able to swim, walk on the ground (only the grown-up frogs), jump, croak, and eat seagrass and small slimes. When they consume slimes, they drop slime balls. The new mobs can also mate and lay eggs. When the eggs hatch, they spawn little tadpoles. Unfortunately, the tadpoles can't survive on the ground like adult frogs. They only swim. Depending on the biome they are born in, they will transform into a certain type of grown-up frog. Tadpoles can be picked up using buckets.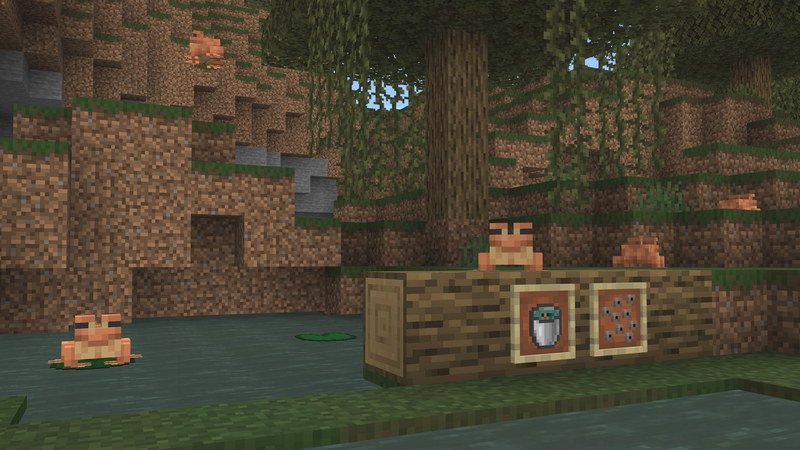 The second great surprise brought by this version is the possibility to attach balloons to mobs. Here is the list of mobs that can benefit from this cool possibility:
Zoglins

Hoglins

Boats

Striders

Iron Golems

Axolotls

Dolphins

Ocelots

Wolves

Polar and Panda Bears

Parrots

Pigs

Goats

Cats

Glow Squids

Bees

Besides these couple of awesome features, the MCPE developers also carried out several fixes but compared to the above-described surprises they are not that important. If you are interested, you will also find many useful technical updates.
We know that you can't wait to try the new possibilities, this is why this time we didn't write a too long article, but for more details about this beta, you can watch the video below.
Please be a generous friend and share the news about this game update with other players so they can enjoy the newly-developed options too.
If you want to find out about all upcoming
game versions
as soon as they appear, follow our
website
and have a good time!
Video of Minecraft Bedrock 1.18.10.24
---
18 December, 2021