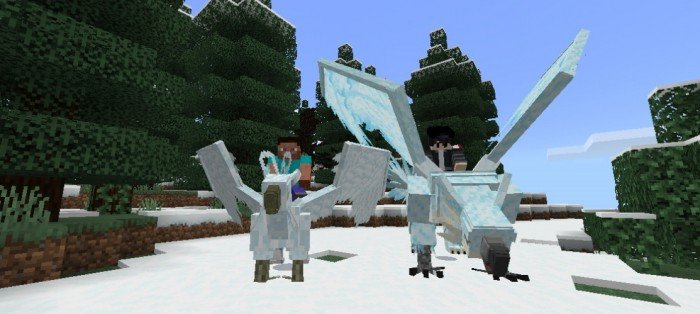 Addon Griffin Plus 1.16.221
11 July, 2021
Minecraft PE Mods
A griffin represents a legendary creature that has the head and wings of an eagle and the rest of the body of a lion. According to the legends, griffins were responsible for guarding treasures, other valuable things, and even the divine power. It is a pity that these wonderful creatures do not live on our planet, but since everything is possible in Minecraft PE, we can meet them in our gaming worlds by installing
Addon Griffin Plus
.
How does addon Griffin Plus work
This addon brings many kinds of griffons. You will have the possibility to tame, mount, and ride them, but we must warn you that this won't be easy at all.
First of all, you will have to hunt for a very special kind of creature that looks like a fish but has a rabbit's head and tail. Naturally, this creature is called the Rabbit Fish. It spawns in oceans but very rarely so it will take some time to catch it. Anyway, this is worth it because only by using this fish you can tame all the available griffins. You can also cook and eat it as normal food.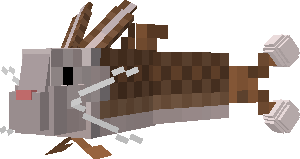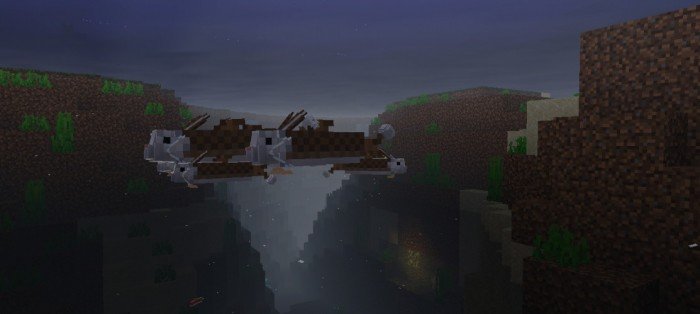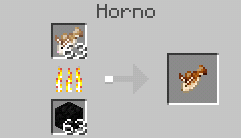 You will also have to craft a mount before looking for the griffins if you want to ride them.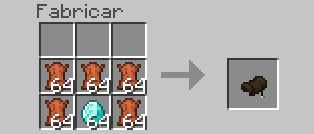 Before enlisting all the available kinds of griffins, you should also know that if you want to kill one, the only suitable weapon is the iron sword.
There are six kinds of
classic griffins
who spawn in mountain biomes. These are:
The Ordinary Griffin




The Bala Griffin




The Cold Griffin




The Night Griffin




The Crimson Griffin




The Sturdy Griffin




The second category of griffins is the
Hippogriffs
. There are four hippogriff kinds that can be found in grasslands. These are:
The Ordinary Hippogriff




The White Hippogriff




The Black Hippogriff




The Gray Hippogriff




The third category of griffins is the
Reptygriffins
. Comparing to the listed above griffins, these ones are hostile and very big. Like the classic griffins, these ones spawn in mountain biomes. There are three kinds of reptygriffins:
The Ordinary Reptygriffin




The Crimson Reptygriffin




The Terrafomom Reptygriffin




If you want and if you are courageous enough to kill any of these griffins, it will drop feathers, meat, and bones. You can use these drops to craft a very cool 3D spear.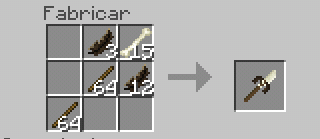 Below you can see several screenshots of these mighty creatures. Just imagine having them in your world!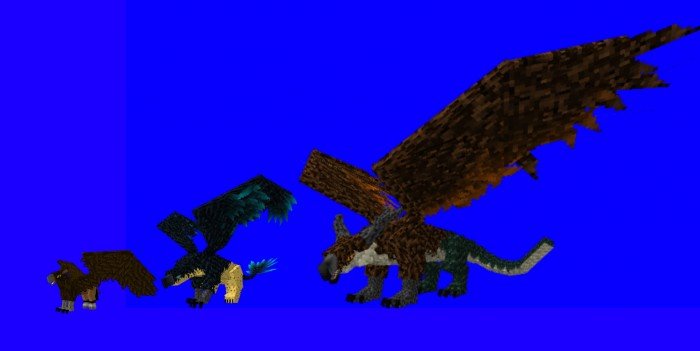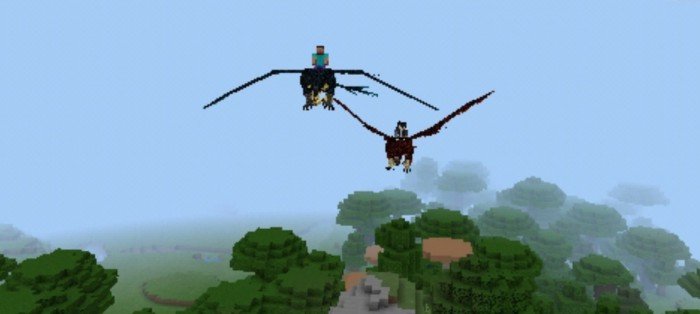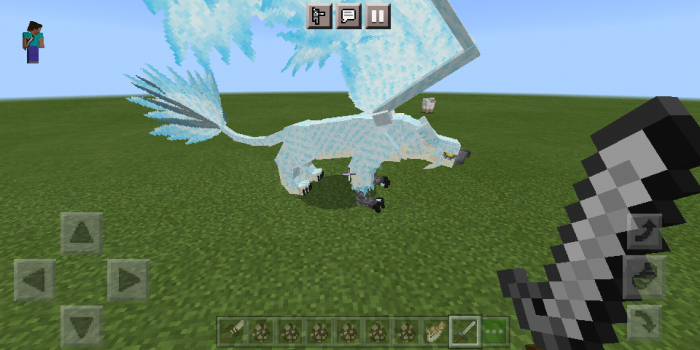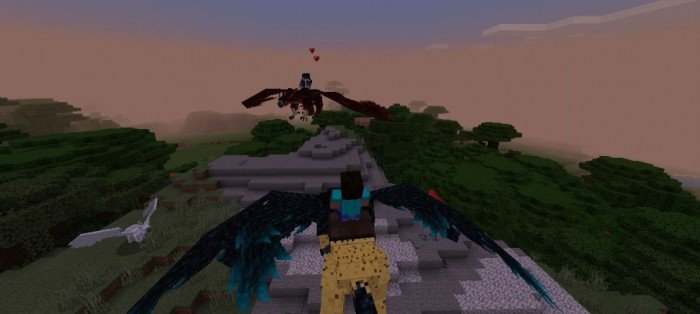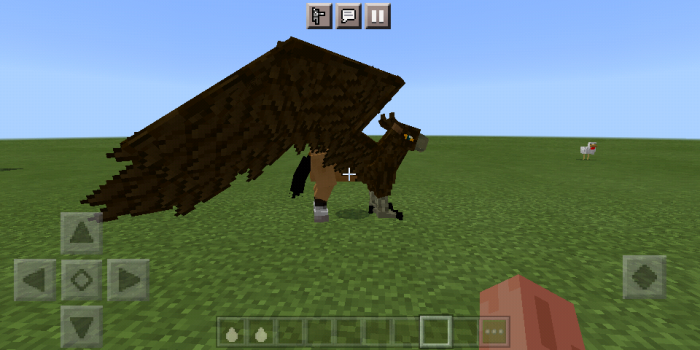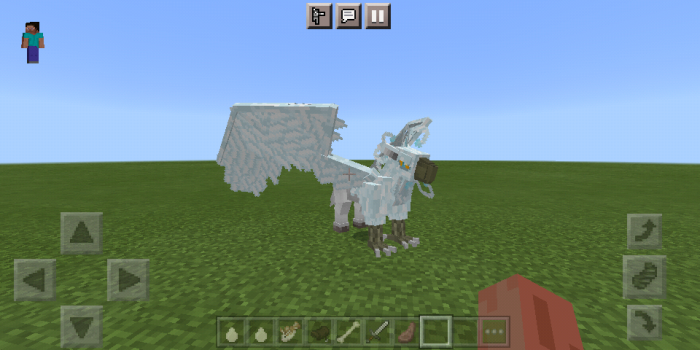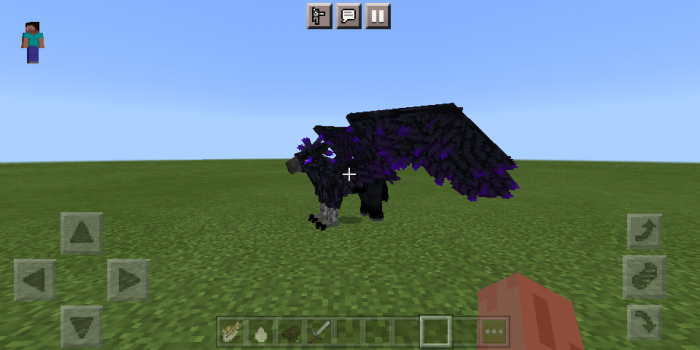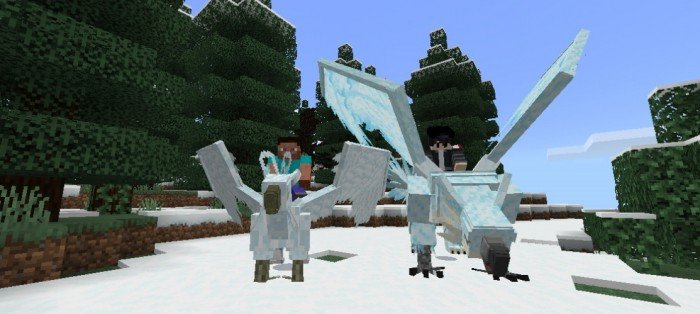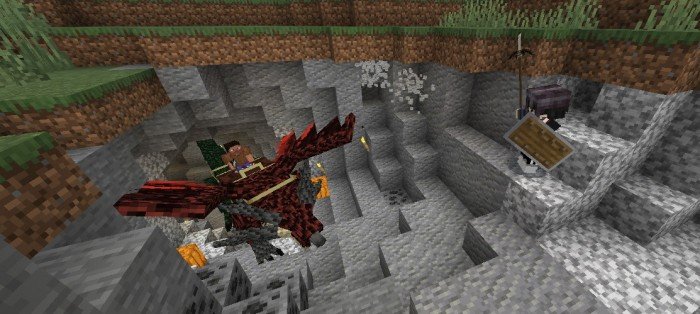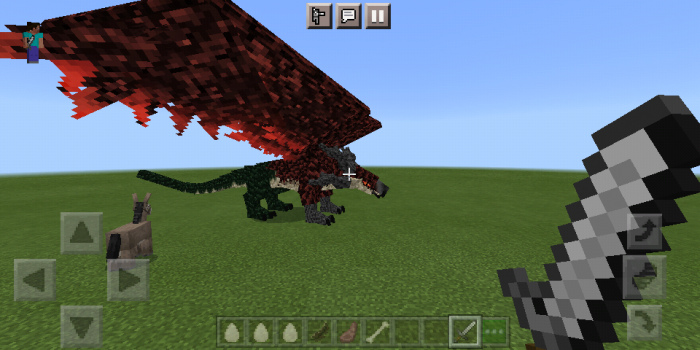 To meet the above-described griffins you have to install
Minecraft PE 1.16.221
or a more recent game version and click on the behavior and resource pack download buttons below this article.
If you want to discover other
mods
featuring fantastic creatures and other interesting things, we invite you to visit our
website
. Here you will also find many nice
maps
and
textures
. Have a good time!
---
11 July, 2021