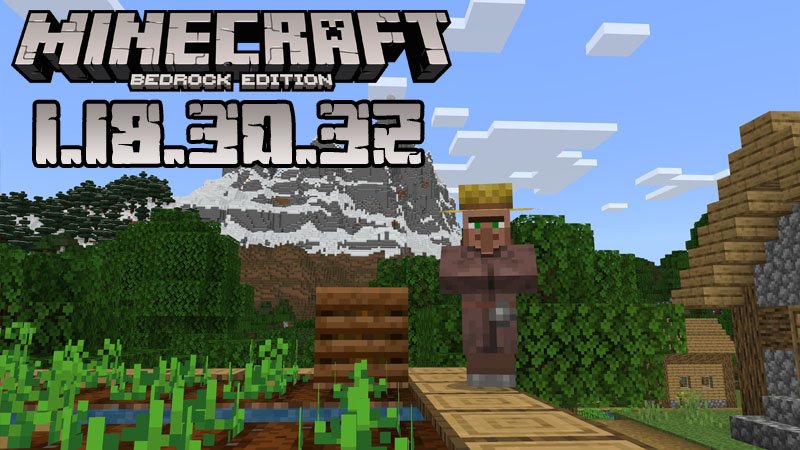 Minecraft PE 1.18.30.32
4 April, 2022
Game Minecraft PE
Thanks to the Mojang team and to our
website
, our subscribers and guests can enjoy a lot of new MCPE features brought by the latest
game versions
. Today we have the chance to try another new one called
Minecraft PE 1.18.30.32
. Read this article to find out what surprises it contains.
Features of Minecraft Bedrock 1.18.30.32
Today, by enabling the Wild Update features you will have the chance to explore mysterious new structures and to meet the mightiest mob that we told you about in the article about
Minecraft PE 1.19
which is planned to be released this year.
The Ancient City. You will be able to locate these structures by typing the following command: /locate ancientcity. Inside them, there are a lot of sculk sensors and shriekers and their task is to guard the chests with treasures so be careful if you want to explore them. There you will also find reinforced deepslates: blocks that cannot be obtained in any other way in survival.

Warden. This scary and dangerous mob generates in the Deep Dark, inside Ancient Cities. You should be extra quiet when one of such creatures is around because he can smell and sense players and mods from big distances, especially if they make noises while walking. To avoid facing his anger, the game developers recommend sneaking or throwing projectiles to distract their attention. Wardens don't get angry immediately. This process happens gradually, and when their anger reaches its peak, they attack as no other hostile mob does. Even holding a shield won't protect you because they are can disable it with their fists in a second. When they die, Wardens don't drop loot.




By installing this release, you will also notice that the following six problems have been resolved:
Broken display of emote wheel screen

Buttons and additional information on Skin packs not being displayed correctly

End City features not generating correctly

Mobs with knockback resistance not reacting as they should when getting damage from an iron golem

Mobs disappearing sometimes during world generation

Crash happening when getting hit by falling blocks

If you want to find out more details about the current beta, watch the video below this article.
Visit us on a regular basis and besides getting informed about the freshest news brought by the Mojang team, we will give you the possibility to try many free
mods
,
maps
, and more. Have a good time!
Video of Minecraft Bedrock 1.18.30.32
---
4 April, 2022