Minecraft PE 1.14.0.3
23 October, 2019
Game Minecraft PE
Minecraft Pocket Edition 1.14.0.3
is already available for players on Android devices. If you are a member of the Minecraft 1.14 beta test, then you definitely need to download the update
Minecraft 1.14.0.3
on
android
.
There are no innovations in the update
MCPE 1.14.0.3 on android
. Mojang developers have
fixed several problems
that you can familiarize yourself with on this page below. The optimization of the game was also increased, so Minecraft PE 1.14.0.3 is a more stable version of the game.
More information about the update Minecraft PE
1.14.0.3 for Android
is on this page. Download Minecraft Bedrock update 1.14.0.3 by the link below.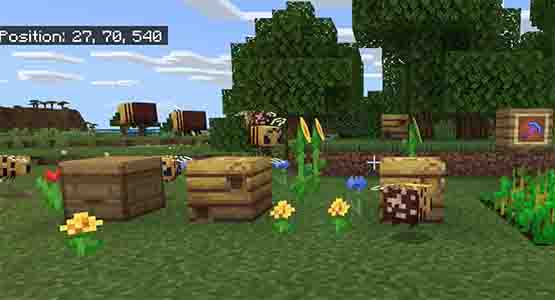 What was fixed in Minecraft 1.14.0.3?
General
Fixed the Redstone piston mechanic in the Traveling Trader Marketplace pack

Players using Vertical Split Screen can now select Featured Items in the Character Creator

Equipping a new custom skin will now update the player model without needing to restart

Players can now apply the Founder's Cape to owned skins

The 'See Pack In Store' button in the Character Creator can now be highlighted and selected when using a controller
Gameplay
Tweaked Horse behaviour to Match the Java Edition when moving over Honey blocks

Players standing on a Honey Block with Jump Boost II applied can now jump up one full block
Items
The "n" in "Bee nest" is now capitalized
Graphical
Water now renders correctly when a Kelp plant is placed next to a Glass block
We hope that the information received above was useful to you. You can find other versions of the game in the "
Minecraft for Android
" section. At the moment, the latest version of Minecraft is
1.12.1
.
If you want to download improved textures for Minecraft PE 1.14.0.3, then follow
this link
. To add new weapons and tools to the game
MCPE 1.14.0.3
, then you need to
download mods
.
Our site has a large number of cool add-ons. Open the menu of this website to download add-ons for Minecraft Pocket Edition.
Download Minecraft 1.14.0.3 for Android

XBOX LIVE

---
23 October, 2019