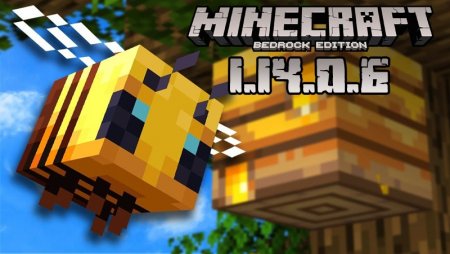 Minecraft 1.14.0.6
17 November, 2019
Game Minecraft PE
As we promised, this Sunday we will try to make our subscribers happy by offering the chance to download the latest MCPE versions:
Minecraft 1.13.1
full version,
Minecraft 1.14.0.6
beta and one more surprise you will discover by keeping your eyes on our Download MCPE section.
The present one, that is 1.14.0.6, was developed to fix only several in-game problems that might pass unnoticeable for many of us, but the MCPE developers are very serious about their job, so they always choose to remove even the smallest problems that might interfere with a nice gameplay for everybody.
Changes in Minecraft Bedrock 1.14.0.6
Improvement of the skin loading speed

Corrected errors detected in the splash text

Fixed the problem that prevented capes from rendering in certain skin packs

Inventory cleaning by commands now works better in some maps

Resolved the bug that prevented Redstone from traveling through chunk borders

Fixed the bug making the player's hands to rotate outside the screen in some situations

Bees that were introduced in MCPE 1.14.0.1, will not get confused when flying near opened doors now. They can easily pass through them.

In addition to all the above-listed changes, some crashes occurring during the gameplay were also fixed.
If you are ready to try the present beta, go on, but first watch the video trailer about it featured below, share the article with your friends.
In case you want to have more fun by exploring MCPE
maps
,
mods
, and
textures
, you will find the best ones on our
website
.
Feel free to leave feedback under any article that you like (or dislike).
Have fun!
Video Trailer of MCPE 1.14.0.6
---
17 November, 2019