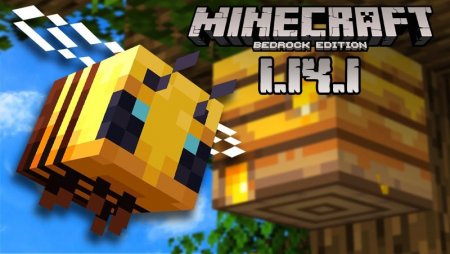 Minecraft 1.14.1
23 December, 2019
Game Minecraft PE
Winter holidays are just several steps away and everybody wants to relax and have some fun in this time period. If you have no parties to attend and no relatives to welcome, we have a better time-spending alternative for you: exploring a long-awaited game version, that is
Minecraft 1.14.1
.
This version brings together the best fixes and changes from
Minecraft PE 1.14.1.2
and
Minecraft PE 1.14.1.3
, making them easier to notice in a smooth and stable MCPE gameplay.
Fixes in Minecraft Bedrock 1.14.1.4
All the fixes and changes featured in the above-mentioned betas can be explored at once by installing 1.14.1.4.
Besides this, the players noticed that the game used to crash more often lately, regardless of the used device. Android ones were no exception. The developers carried out additional work to fix them so apparently, the game will not crash anymore or this will happen with a less frequency.
The rest of the fix list includes the removal of issues related to the Character Creator and improved game performance for the multi-player areas, on-line features, and skin loading speed.
We must also mention the important work carried out on removing multiple issues regarding the user interface, like a bugged "sign-in button", serious mistakes when using the Japanese language, and the fact that sometimes players got stuck in the Inventory screen on the Marketplace.
Bees were also subject to some behavioral adjustments. Now they die after attacking and get angry if the bee babies are attacked.
And one more new feature regarding the monsters: they won't spawn on leaves and on grass anymore.
To find out more about this game version, we suggest you take a look at the video trailer below, after which you can download and share it with your friends.
Soon we will publish an article about the new beta version, released in the same day with the present one, but meanwhile, you can check our
website
for the latest
maps
,
textures
, and
mods
.
Enjoy your time!
Video Trailer of Minecraft Bedrock 1.14.1.4
---
23 December, 2019