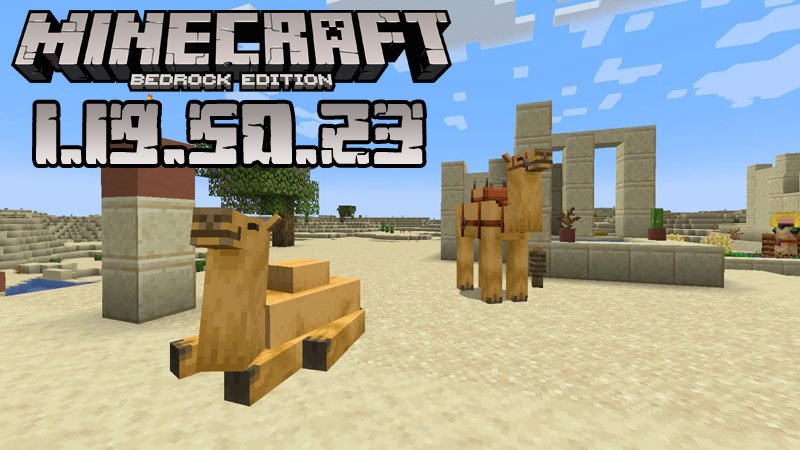 Minecraft PE 1.19.50.23
13 November, 2022
Game Minecraft PE
Last week Mojang Studios released
Minecraft PE 1.19.41
and
Minecraft PE 1.19.50.23
. Since you already learned about the first update if you visited our
website
today, it is time to find out about the second which is a beta.
Features and Bug Fixes in Minecraft Bedrock 1.19.50.23
The game developers continue improving the experimental features and they:
Changed the name of the newly-added transport, namely the raft with a chest made of bamboo wood

Developed a correct prompt appearing when the player dismounts the raft

Improved the button display showing when installing hanging signs

Improved the way mobs pathfind near hanging signs that are attached to block sides

Canceled the possibility to ride camels in water

Improved the camels' sitting animation during world load

Made camels able to climb blocks

Canceled the possibility to attach hanging signs to bamboo saplings

Made bamboo saplings break when interacting with pistons

Made bamboo mosaic slabs drop correct items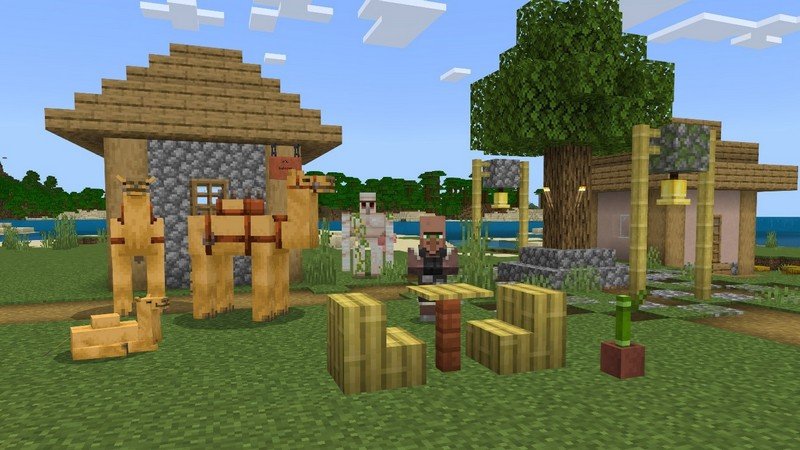 Besides this, the developers of the game fixed several serious problems affecting:
Command /execute as

Sounds playing when using hanging signs

Boat teleportation when interacting with a piston

Book and Quill

Realms

Game's stability and performance

Buttons in the New Touch Control Schemes

Pocket UI inventory screen

Camera movement on Xbox

Spectator Mode

Technical

Before you hit the download button and start exploring all the new changes, we recommend you watch the video below because this way you can learn more detailed information about the update.
Follow us and very soon you will learn about the freshest beta. In addition, you can explore our collections of cool
maps
,
mods
, and other content and you can share them with other players. Have a good time!
Video of MCPE 1.19.50.23
---
13 November, 2022