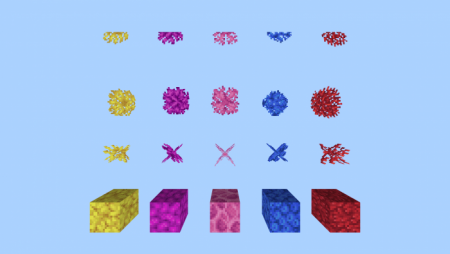 Texture Pack Undying Corals 1.13
19 December, 2019
Minecraft PE Textures
If you are an aesthete and like your worlds looking as beautiful as possible, you definitely checked our texture packs to learn how to improve some elements for decoration purposes, for example,
Improved Water 16x16 Texture Pack
or
Texture Pack 3D Leaves Model
. Today you will have the chance to modify the color of the dead corals, which we all know as grey and dull thanks to
Texture Pack Undying Corals
.
How does Texture Pack Undying Corals work
This pack replaces the textures of the dead corals with other, colorful ones, thus making them look like live ones. The advantage of these new dead corals is that they do not require any water sources to keep vibrant and nice.
Because this texture pack replaces the dead corals, it was decided to change its name, as not to get confused. Now, instead of Dead [Type] Coral, they will be displayed as [Type] Coral (Dead). Thus, even if the dead and live corals will look similar to each other, you will be able to tell which type of it you see/use.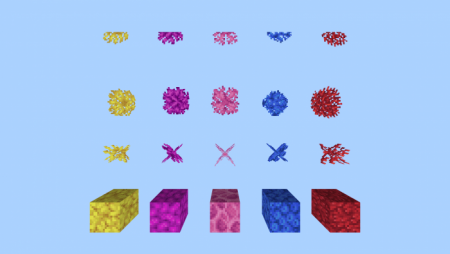 If you are interested in this texture pack, you can download it for free by clicking on the button below. Share the article with your friends and leave feedback.
To be sure that this pack fits your game version, we recommend you to one of the newest ones from our
Download MCPE
section (at least
Minecraft 1.12.0
).
And, as a bonus for those who can't wait to find out what surprises the MCPE developers prepare for the players for the beginning of the next year, check the article about
Minecraft PE 1.15
. Have a good time!
Texture Pack Undying Corals
---
19 December, 2019