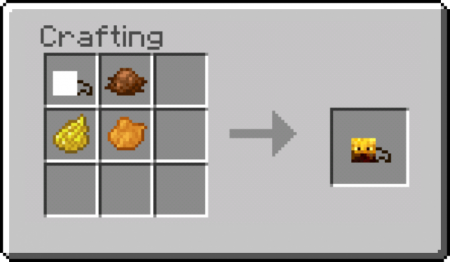 Addon Mob Masks 1.13
16 January, 2020
Minecraft PE Mods
Addon Mob Masks
brings more than thirty cool crafting recipes for you to make masks for the mobs in your MCPE world. All of them are easy to create: all you will need is a blank mask + different colored dyes.
The masks can be obtained in two ways. The first and easiest one is to use the /function mob_masks command. The second one is to craft them. This is more difficult, but altogether more fun.
Initially, you will have to craft an empty mask (see recipe below).
Further, using the empty mask and different dyes you will be able to craft masks imitating the faces of different mobs, including animals (foxes, sheep, pigs, and others), hostile mobs (skeletons, creepers, zombies, and others) and others.
To equip any of the masks created according to the crafting recipes above, hold one in your hand, click and hold the screen.
If you want to have some fun by creating and using the above-listed masks, download this addon by clicking on the button below, share the article with all your Minecraft friends and leave feedback.
Important!
To be able to use Addon Mob Masks, you should install one of the
latest MCPE versions
(at least
Minecraft PE 1.13
).
For other interesting
mods
, as well as a lot of other MCPE-related articles with download buttons, follow our
website
and enjoy your time!
---
16 January, 2020