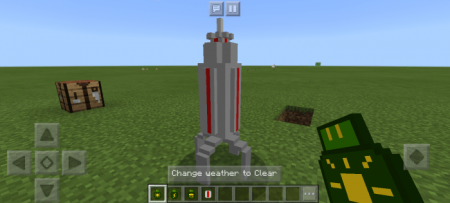 Addon Weather Machine 1.13
12 March, 2020
Minecraft PE Mods
Our
website
provides a lot of useful
mods
, and today we have one more for you to try and we are sure you will use it often because it offers a fantastic opportunity: to craft a machine that will allow us to change the weather in Survival mode. This mod is called
Addon Weather Machine
.
How does addon Weather Machine work
First of all, you will have to obtain the machine we mentioned at the beginning of the article. For this, use either /function weather_machine or the crafting recipe displayed in the picture below. Hold this machine and sneak, after which stand again and it will be placed in your position.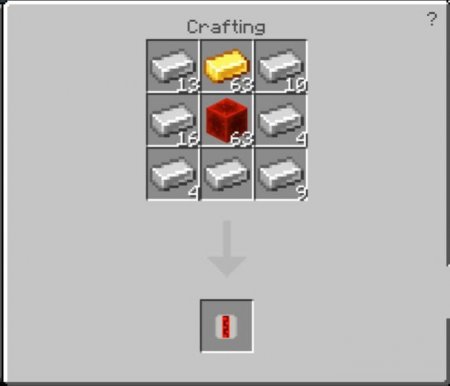 After you placed the machine, you will have to craft three weather modules, absolutely necessary to reach your goal. With their help, you can change the weather to clear, rain or thunderstorm. Hold any of these modules, for example [MODULE] Rain and point it in your machine. A button displaying the chosen weather will appear. Click on it and the rain will start immediately.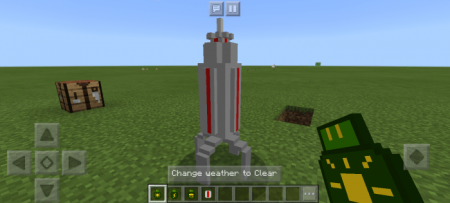 Available modules and their crafting recipes
Rain Module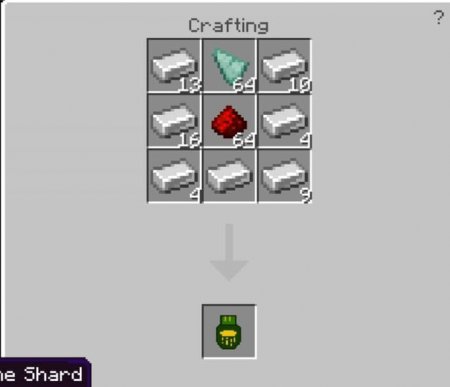 Clear Module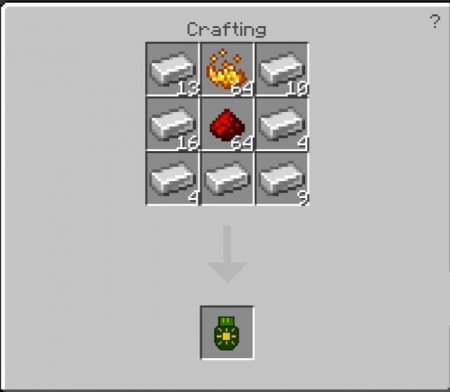 Thunderstorm Module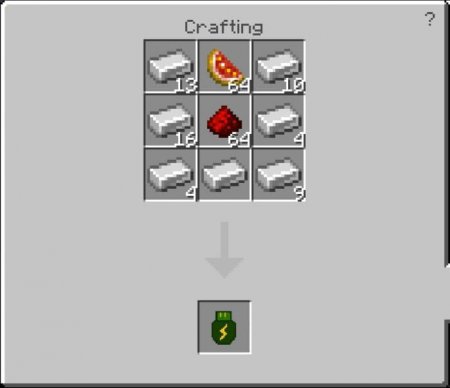 Important:
To use this addon, make sure that Experimental Gameplay is enabled. Also note that it is suitable only for Survival Gameplay Mode.
To start managing the weather as described above, download the behavior and resource pack buttons by clicking on the buttons below.
If you liked our article and the addon itself, share it with your friends and leave feedback.
Visit us on a regular basis to always be up to date with the most interesting articles with download buttons, including the
latest game versions
and the most awesome AR game:
Minecraft Earth
.
Have a great time!
---
12 March, 2020