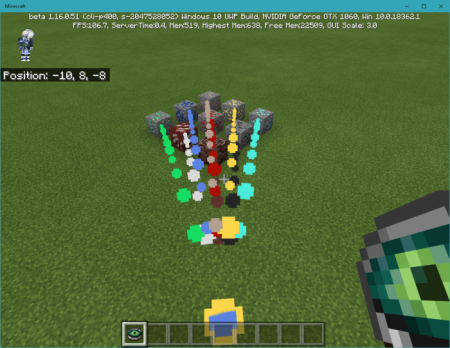 Addon Scenter for BedrockEdition 1.14
10 September, 2020
Minecraft PE Mods
Thanks to
Addon Scenter for BedrockEdition
your mining experience will not be as difficult as before. Using it you can find a lot of different mobs, including some introduced in
Minecraft PE 1.16
aka the Nether Update.
How does addon Scenter for BedrockEdition work
This addon brings two kinds of ore scenters or detectors. With their help, you can easily all kinds of ores including lapis lazuli, gold, iron, diamond, emerald, coal, redstone, Nether quartz, and even ancient debris ores.
In addition to the traditional places for mining, you can look for ores in strongholds, dungeons, and mineshafts.
And now let's find out what we should do to craft the detectors (scenters).
First of all, you should place four iron ingots on your crafting table as shown below. This way you will get a Detector Housing. To craft an ore detector, combine the Housing with an ender pearl or with an eye of ender.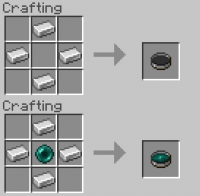 By using the machine crafted as shown above, you can look for all the available kinds of ores, but we recommend you to read further to find out how to look for a specific kind of ores.
Take a look at the picture below to understand how to craft the detector for specific kinds of ores.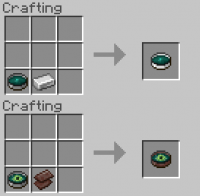 To use the detector, right-click if you are using a mouse or long-press on your device screen. You will hear a special sound as soon as the machine founds ores. To discover the ore, follow the colored line as shown in the picture below.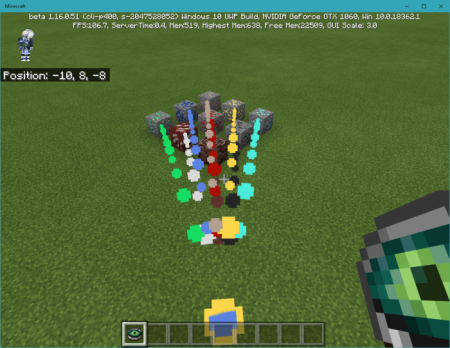 The Ore detector will find ores on an area of eight blocks around the player and the Eyes detector on an area of sixteen blocks.
Important!
In order to be able to use this addon properly and enjoy all its features, enable Experimental Gameplay, and make sure you have installed one of the
latest game versions
.
To discover other interesting
mods
, visit our
website
and enjoy your time.
Addon Scenter for BedrockEdition
---
10 September, 2020