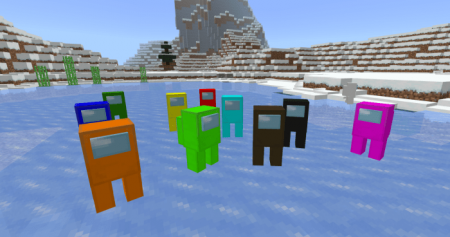 Addon Among Us 1.16
22 October, 2020
Minecraft PE Mods
Do you want to see all the characters including the pets from the Among Us game in your world? If you do, try
Addon Among Us
. As a bonus, you will have the chance to wear any of the main characters' suits and feel like one of them.
How does addon Among Us work
Crew members and invaders of various colors will come and live in your MCPE world thanks to this addon.
The crew members are shown in the picture below. You can try taming them with bones if you want them to accompany you and protect you from monsters. You can also make them sit when they are already tamed. If these guys die, they leave their bodies.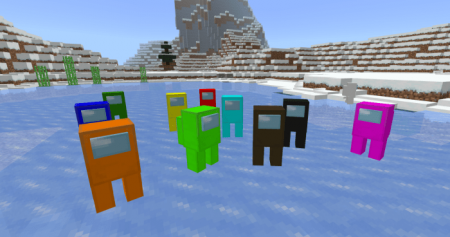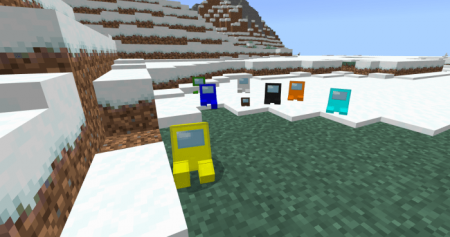 The invaders are unfriendly mobs attacking players and crew members.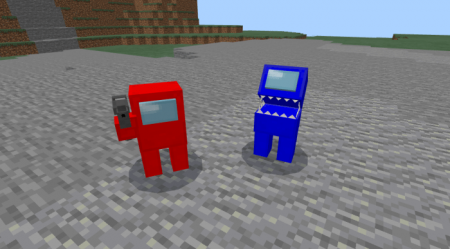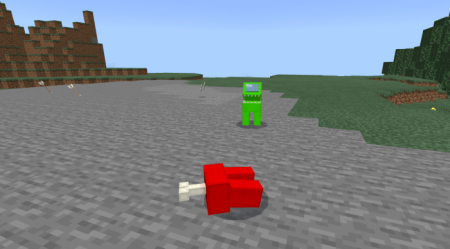 As we mentioned at the beginning of this article, you can try a crew member skin. In Creative, you will find the skins in the armor section, namely in the head slot. The chest slot and plant slot contain other skin elements.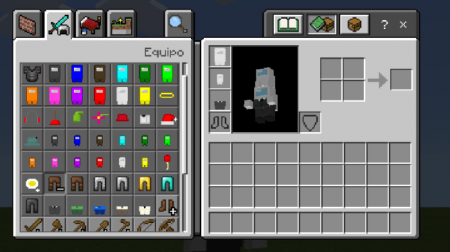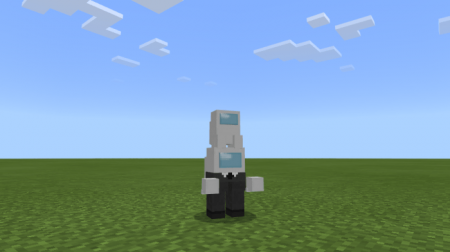 In Survival, you should apply a crafting recipe if you want to wear a skin. The recipe is displayed in the picture below.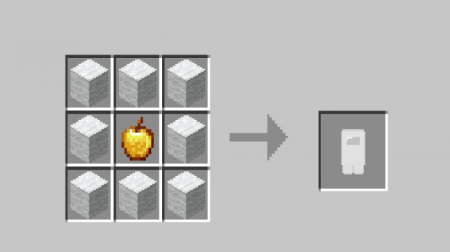 If you want to change your skin's color, insert the crew member into the stonecutter, and choose a member wearing the preferred color as shown below.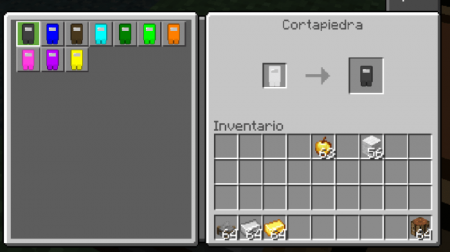 In the picture below you can see how you can craft hats and suits.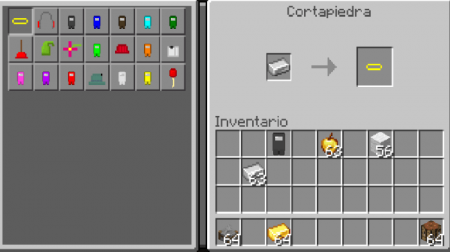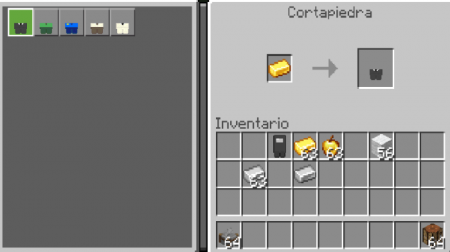 In addition to everything mentioned earlier, the addon also brings six cute pets known from the original Among Us game.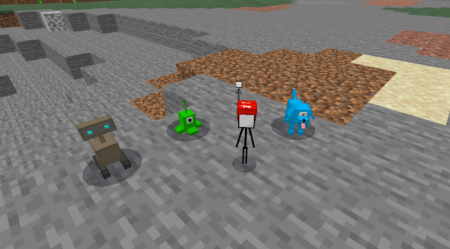 If you are ready to try this awesome addon, make sure you have installed one of the
latest game versions
,
Minecraft PE 1.16
being the earliest one suitable.
If you know other MCPE users passionate about the Among Us video game, share this article with them and let us know about your opinion on it by leaving feedback.
Visit our
website
and you will have the chance to try many other interesting
mods
,
maps
, and other MCPE-related articles with free download buttons. Have a great time!
Video of Addon Among Us
---
22 October, 2020