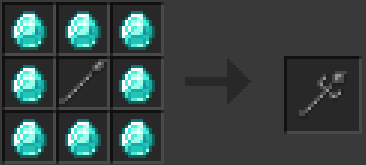 Addon Wizardry 1.16
26 November, 2020
Minecraft PE Mods
Imagine being a magician and having a big collection of wands that you can use to carry out different tasks in an easy and fun way? Today, thanks to
Addon Wizardry
you can learn how to craft your own wands.
How does addon Wizardry work
The addon brings crafting recipes for twelve wands, the wooden one being the simplest, and the death one being the most dangerous and powerful. Some of the available wands will give you the power to defeat enemies, some to teleport, others to provoke lightning, and so on.
To turn off a wand, all you have to do is right-click in case you are using A PC to play or long-tap if you are using a touch-screen.
The wand's period of action is displayed in a bar located above your hotbar. When it finishes, you will have to wait for a while for it to regenerate.
The wands are very easy to craft: you have to put two sticks and the item it is made of in the top corner as shown below, for example, two sticks + one diamond.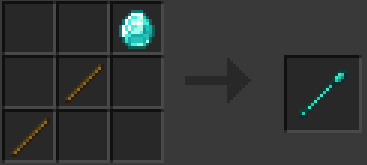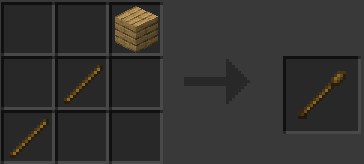 If you want to make your wands even more powerful, you can upgrade them by surrounding the chosen wand with diamonds.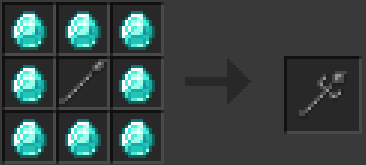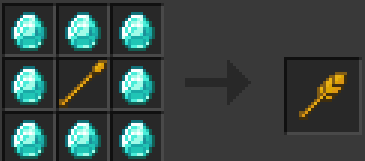 To try this awesome addon, click on the download button, share the article with other Bedrock users, and leave feedback.
Important!
To be able to use the present addon, you should install
Minecraft PE 1.16
or any of the other
later game versions
.
Visit our
website
where you can discover many other interesting
mods
,
maps
, etc. Have a good time!
Video of Addon Wizardry
---
26 November, 2020