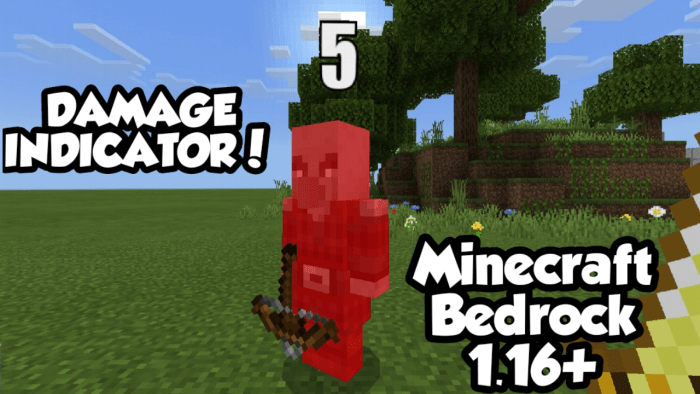 Addon Damage Indicator 1.16
7 January, 2021
Minecraft PE Mods
Did you already manage to install
Minecraft PE 1.16
or a later game version? If you did, good for you because only this way you will be able to try
Addon Damage Indicator
which will help you monitor the health level of your enemies when fighting them.
How does addon Damage Indicator work
This addon is very useful and easy to use. It adds a heart bar that will display the dealt damage to the monster you are trying to defeat. We must mention that the indicators shown by this bar are very precise and display the hearts of the enemies that are no further than fifteen blocks from you.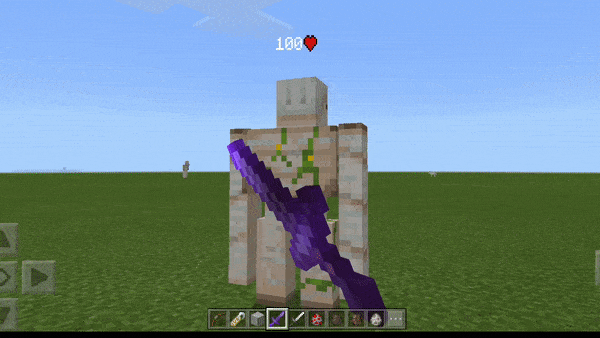 The maximum damage level that is shown by this bar is one hundred. In case the mob you are fighting has more than one hundred, the bar will show 100+.
Depending on your preferences, you can choose between two options of how to see your enemy's health.
The first one is a health bar (see pictures below)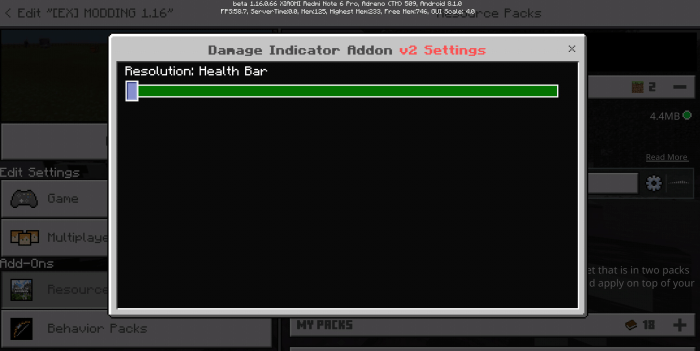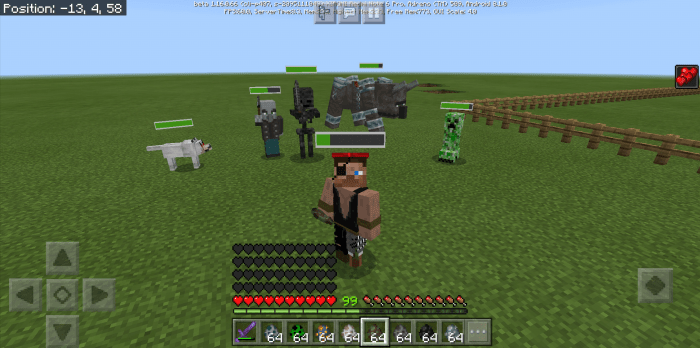 The second one is a heart icon (see pictures below)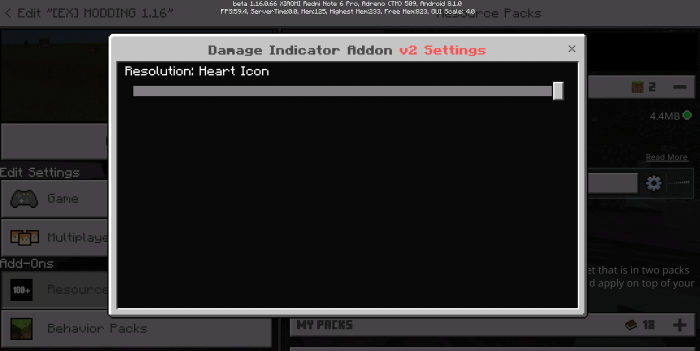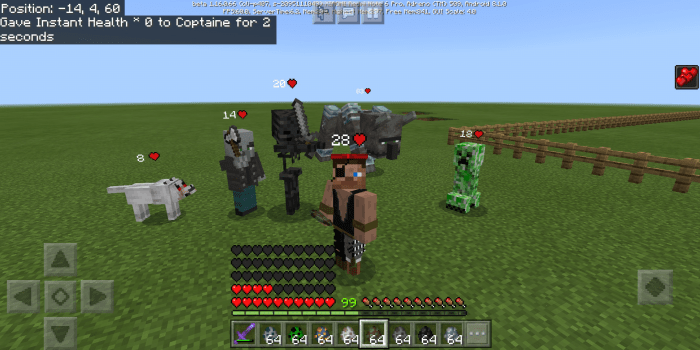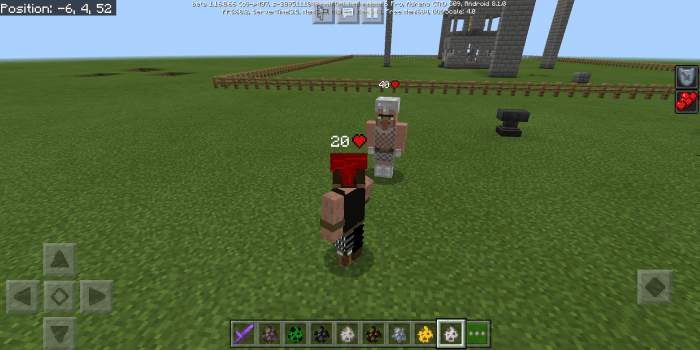 Unfortunately, four existing mobs cannot be monitored using this addon. These are the squids, the slimes, the horses, and the tropical fish.
To get a better idea of how this addon works, we recommend you to watch the video trailers below, and if you are ready to try it, use the free download buttons.
Please be generous and share this article with other Bedrock users, and leave feedback.
Welcome to our
website
if you want to check other cool
mods
,
textures
, and more. Here you will also find the
newest game versions
. Have a good time!
Video Trailers of Addon Damage Indicator
---
7 January, 2021