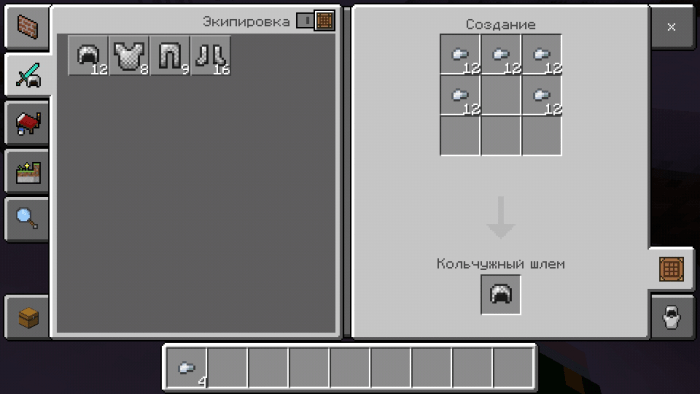 Addon Craft Chainmail Armor 1.16.200
11 February, 2021
Minecraft PE Mods
Chainmail Armor, also known as chain armor is stronger than other armors we know from MCPE. Unfortunately, it cannot be crafted and is very hard to obtain so
Addon Craft Chainmail Armor
helps us to get it in an easier way.
How does addon Craft Chainmail Armor work
It would make sense to craft chainmail armor using chains, but this way, it would be stronger than iron armor, so the addon creator decided to use iron nuggets instead.
Below you can see an example of how to craft a chainmail armor element.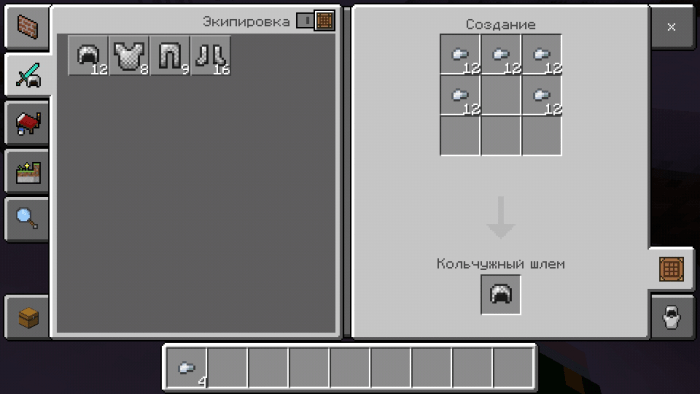 This addon also gives us the possibility to smelt this armor back into iron nuggets. As you can see from the picture below, the process is like in gold and iron armor.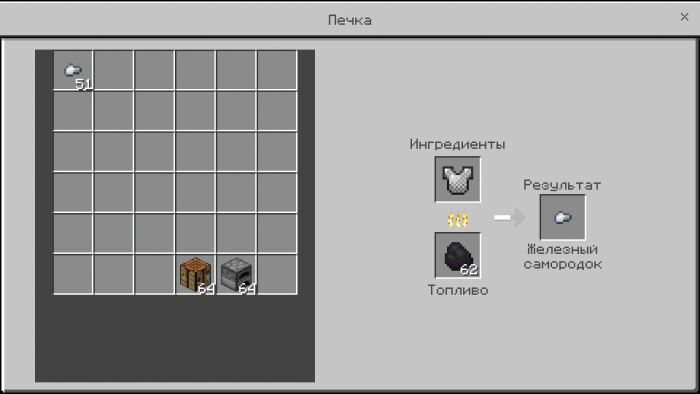 If you want to obtain a strong chainmail armor using the described-above method, click on the download button below, share the article with other active MCPE players, and leave feedback.
To discover other useful and interesting
mods
, visit our
website
. Here you will also find the
latest game versions
. We recommend you to check the article about
Minecraft PE 1.16.210.58
because this is the freshest beta and it contains a lot of useful fixes. Have a good time!
Addon Craft Chainmail Armor
---
11 February, 2021