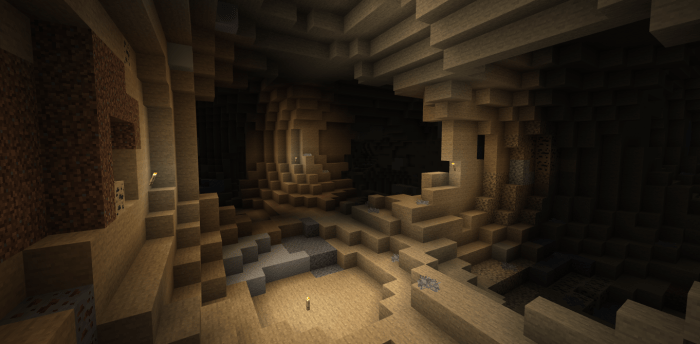 Addon Cave Enhancements! 1.16.200
4 March, 2021
Minecraft PE Mods
The underground world might seem dark and uninteresting, but today we will prove you the opposite. With
Addon Cave Enhancements!
we will discover several new places that are simply fascinating. Besides a multitude of new ores, you can explore new underground biomes, use new machines and find a lot of other cave-related surprises!
Features of addon Cave Enhancements!
Get ready to be the first to explore three new biomes that were inspired by the upcoming Caves and Cliffs update. These are:
Desert Cave Biome
. As its name suggests, you can look for its caves in desert biomes, only they are under the ground level. Here you will find many vanilla materials plus sandy ones.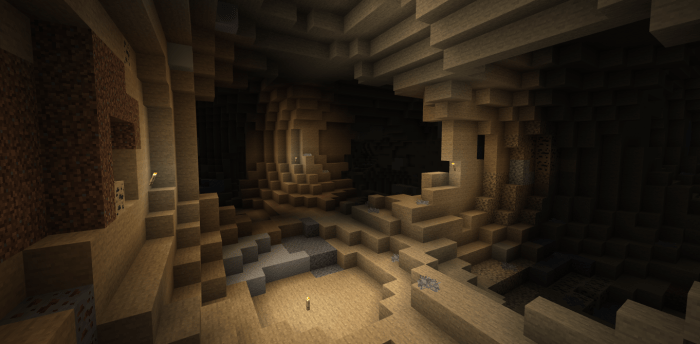 Icey Caves Biome
. Look for them in the underground of tundras and/or in snowy plains. There you will also find the usual ores, but in addition, you will also discover very interesting new blocks that will help you find secret pathways, a new kind of blue-colored stones. Also, you will notice that ice pieces are falling into lava. We do not recommend you to get too near because you can get hurt.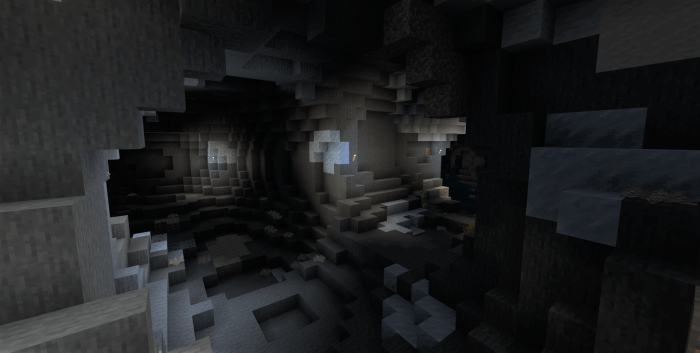 End Cave Biome
. These are probably the creepiest caves. New ores, stones and other features can be discovered in this place, but the best thing is that you can use the chance to build an End Base.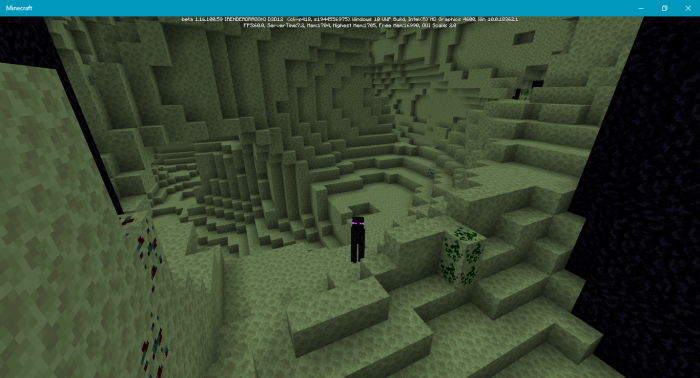 The addon also brings several new structures:
Dungeons
. These dungeons are different than the ones we know. They contain an incredible number of hidden loot. Be careful while walking around here because there are a lot of hostile mobs waiting for you.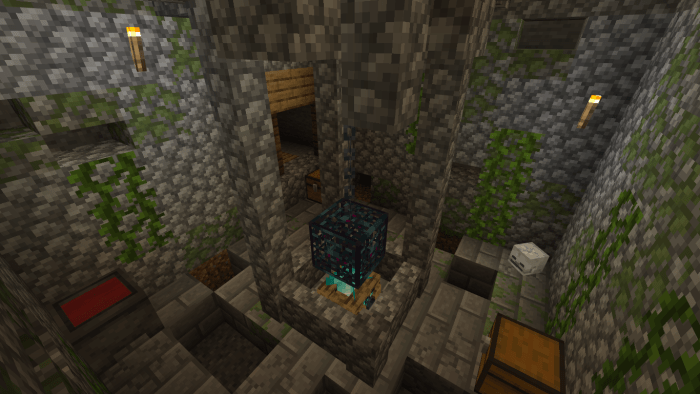 Moss Caves
. These caves contain small dungeons, a miner's hut, and an ore deposit.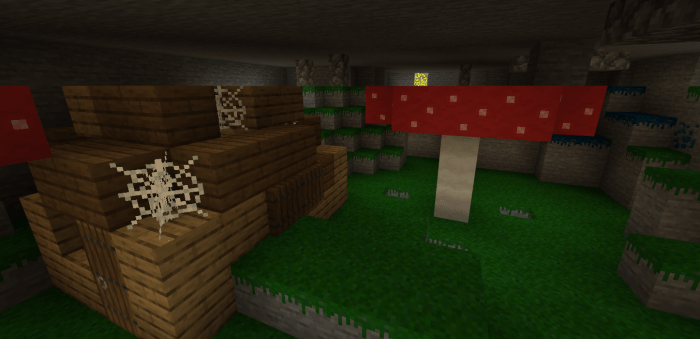 Crystal Caves
. These caves are absolutely stunning. There are many rivers and beautiful crystals. Here you will also discover a small dungeon, a library where you can relax and read a book, and a geyser.

Thanks to this addon, you will be able to mine for many new ores. Some of them can even be found underwater. Using them you can create weapons, armor, and pickaxes.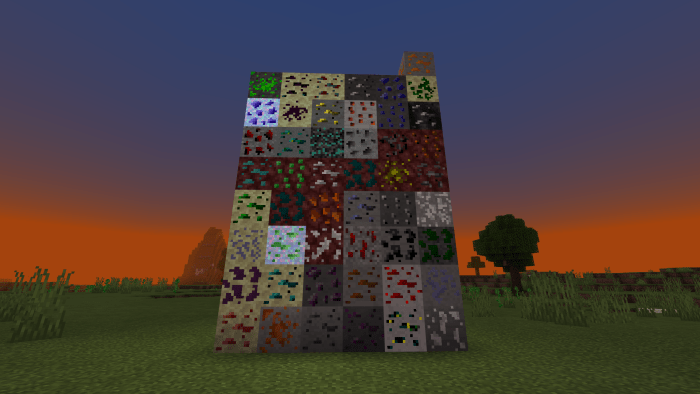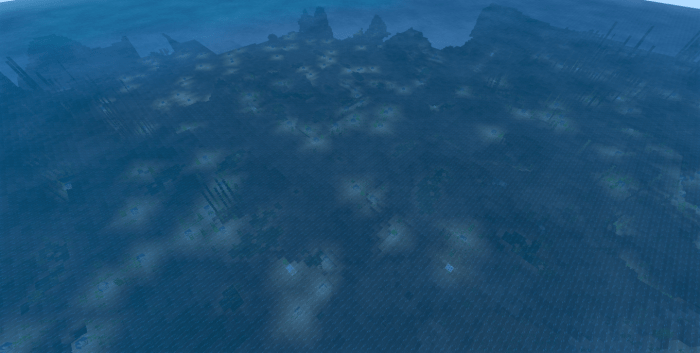 In the picture below there is everything you can find in your Creative menu. You can also craft them.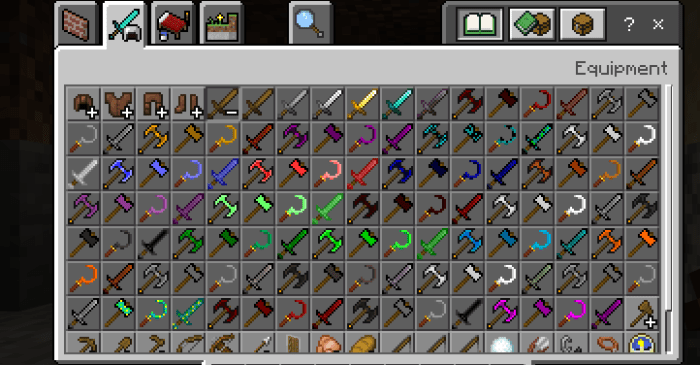 These pickaxes and armor can be obtained from the materials you will find by exploring all these new biomes and caves.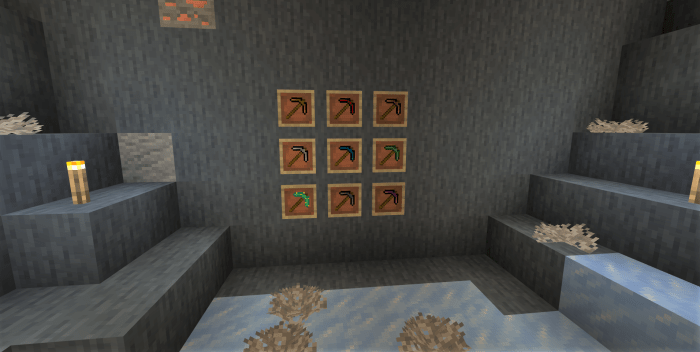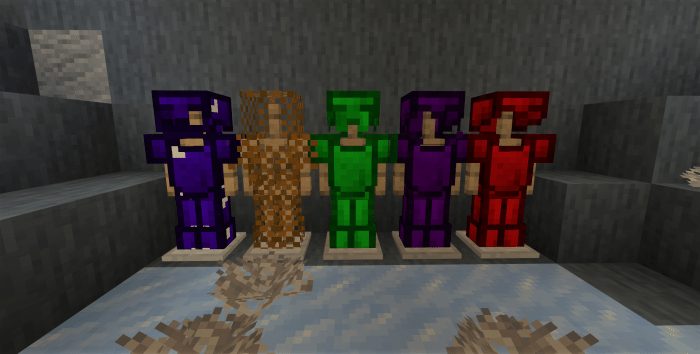 By walking around the caves, you will also notice:
Cave Grass
that can be lit by the player
Compressors
useful in compressing cobblestone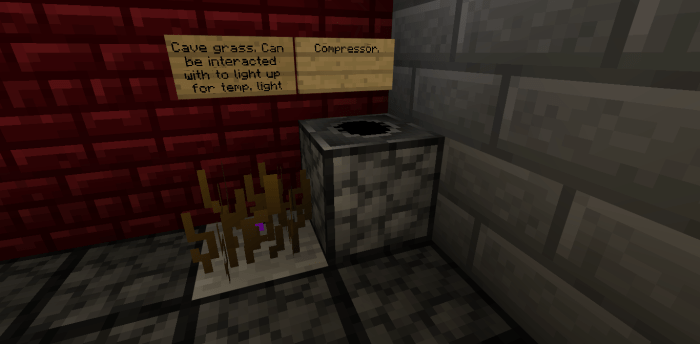 Better
Torches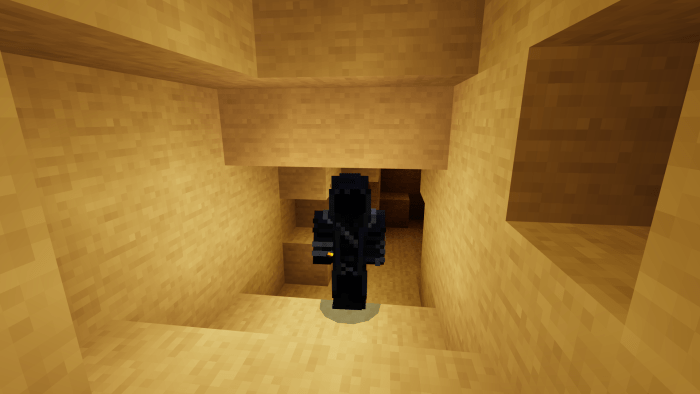 Roots
serving as the main ingredient in different recipes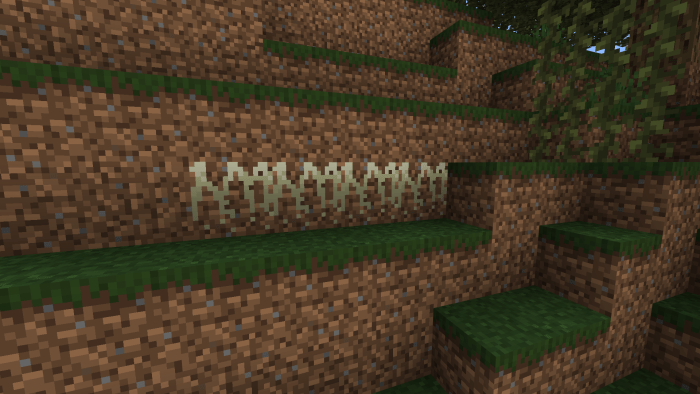 Crystals
that shine and make the interior of the caves more beautiful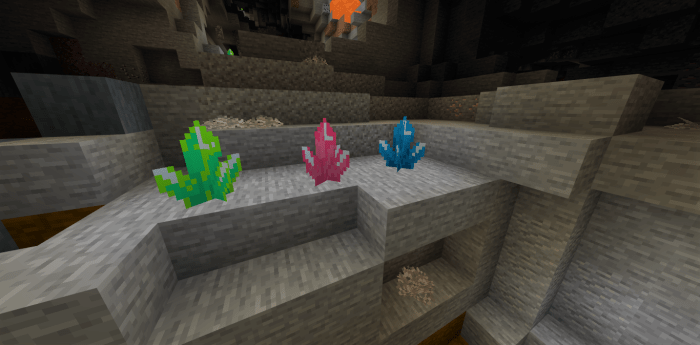 Foliage
includes beautiful crystals, moss, green and purple mushrooms, stalagmite. All these serve as decorations.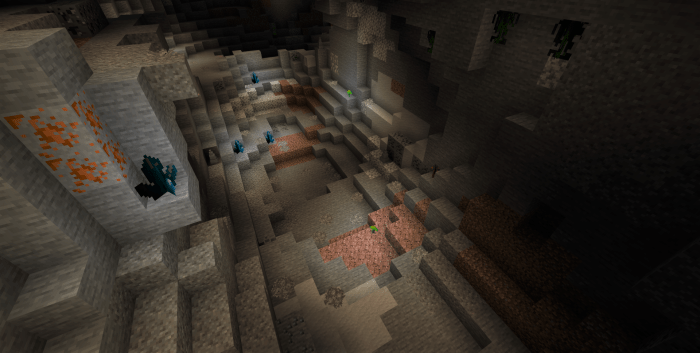 Sword in a Stone
. This sword is not easy to find, but if you are lucky and have enough strength to take it off the stone, you will become very powerful.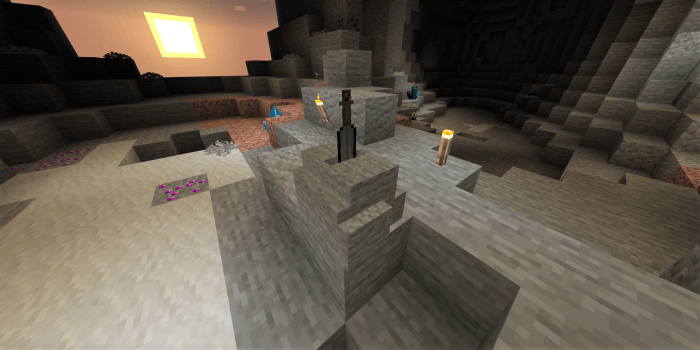 There are also three machines that will be of great help. These are:
An
Alloy Foundry
(for creating alloys)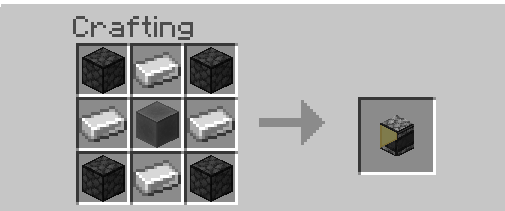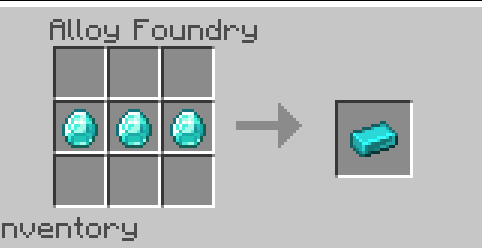 A
Compressor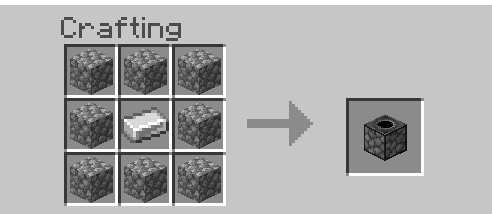 A
Centrifuge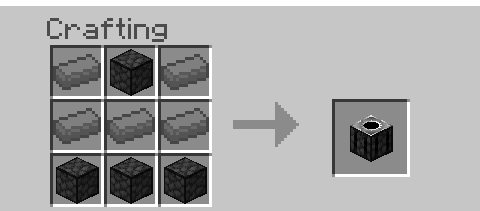 In the Pause menu, you will discover a Caves Enchantments guide. Use it to find out more information.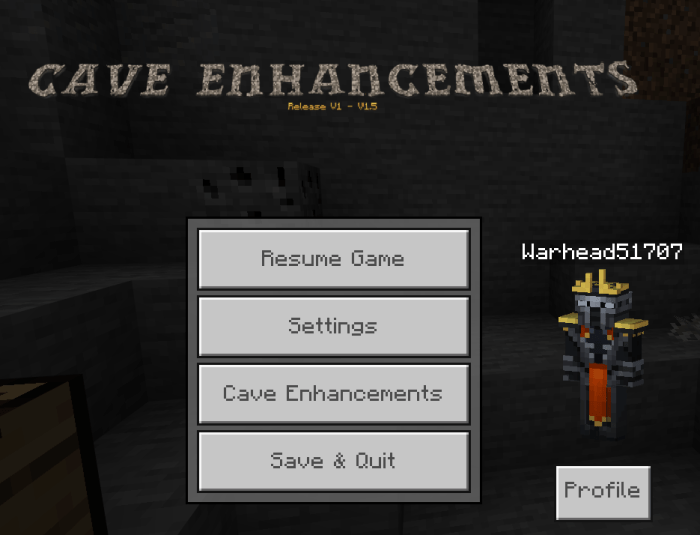 To be able to use this addon, you will have to install
Minecraft PE 1.16.200
or any of the other
later game versions
.
We invite you to visit our
website
if you want to check other free
mods
among a lot of new MCPE-related downloads. Have a nice time!
---
4 March, 2021