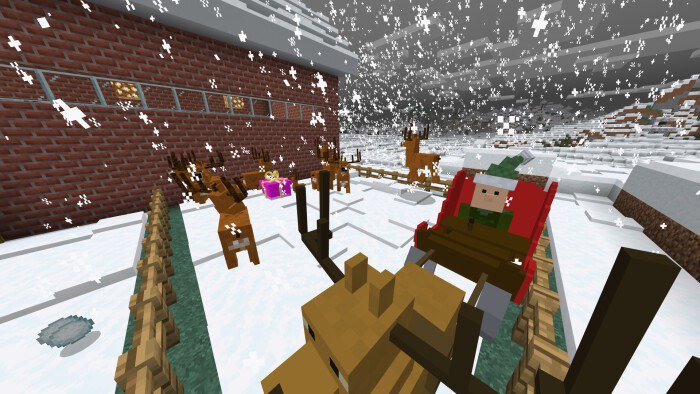 Addon CHRISTMAS NIGHT(mare) 1.16
7 March, 2021
Minecraft PE Mods
If winter is your favorite season and you enjoy everything related to Christmas and Santa, we invite you to try
Addon CHRISTMAS NIGHT(mare)
, but we must warn you that some of its features can be rather scary.
Features of addon CHRISTMAS NIGHT(mare)
To begin the adventure, you will have to visit the ice plains and tundra biomes and look for a large black-colored gift box. By breaking it, a Santa's workshop will appear. Along your way, you can also find green and red gifts. They usually contain useful loot. The black gifts turn green or red too if not opened on time.
Besides this, you will notice a lot of cute gingerbread houses, candy canes, Christmas trees, and other things reminding us of Christmas.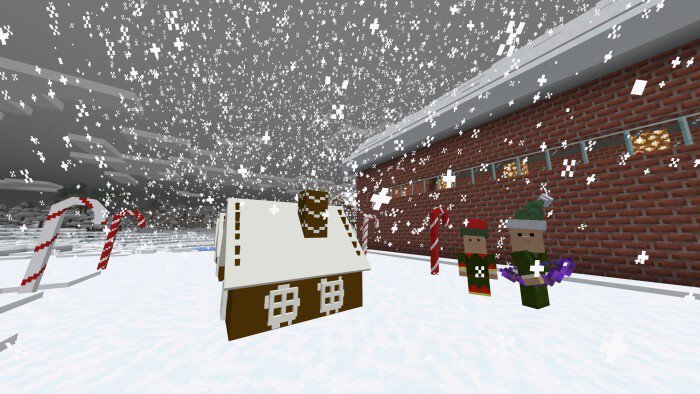 You will also meet some mobs, but unlike the ones we know from the fairytales and cartoons, these ones are hostile. These mobs are:
Santa Claus. As sad as it sounds, you will have to fight and defeat him, but instead, an even worse one can appear.

Elves: Santa's helpers in fighting the peaceful players. They fight using arches, fireballs, and more.




Raindeer. Of course, you can try to ride them, but be careful because they can attack too.

To try this interesting addon, hurry and click on the download button, but first, we recommend you watch the video trailer.
If you want your friends to experience all this Christmas craziness too, share the article with them and leave feedback.
For other interesting
mods
and
maps
, visit our
website
. Here you can also download the
latest game versions
,
Minecraft PE 1.16.210.61
being the newest one. Have a good time!
Video Trailer of addon CHRISTMAS NIGHT(mare)
Addon CHRISTMAS NIGHT(mare)
---
7 March, 2021