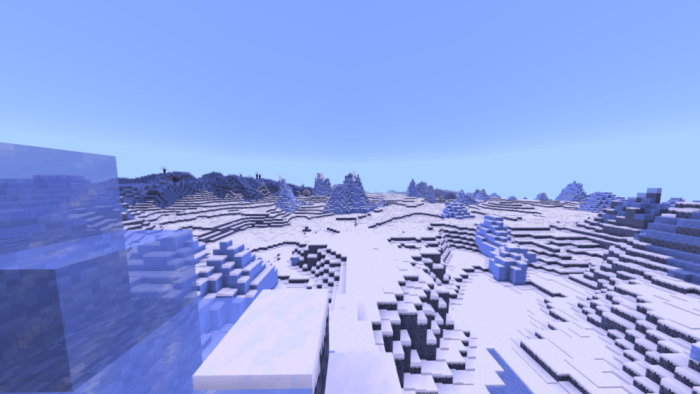 Addon Ice Age 1.16.100
5 April, 2021
Minecraft PE Mods
Most people do not like cold, but surprisingly, the
mods
and
maps
featuring the winter holidays are very popular among our subscribers, so we decided to introduce you to a new addon that will also welcome us in a magically cold environment.
Addon Ice Age
brings a totally new adventure world where you will find a lot of ice, snow, special weapons, tools, blocks, ores, and even a very dangerous boss.
Features of addon Ice Age
The main feature of this addon is the generation of a new biome. Even if it looks a lot like the traditional ice snow biome, you will notice many differences. This biome contains five sub-biomes. These are:
Glacial Plains

Glacier Mountains

Glacier Cliffs

Frozen Mountains

Frozen Ocean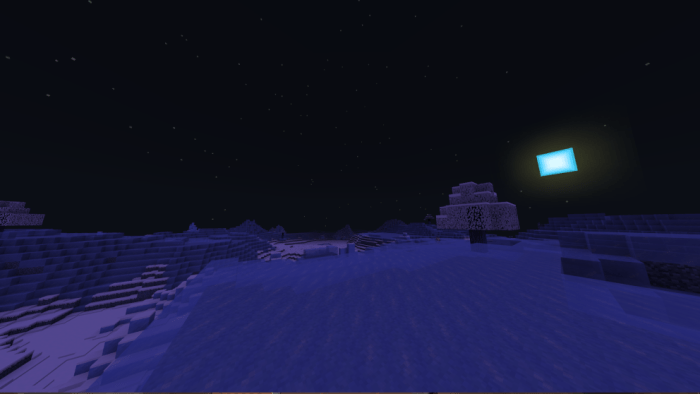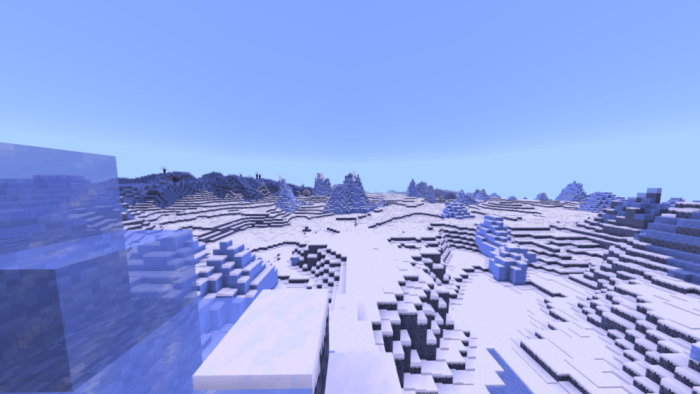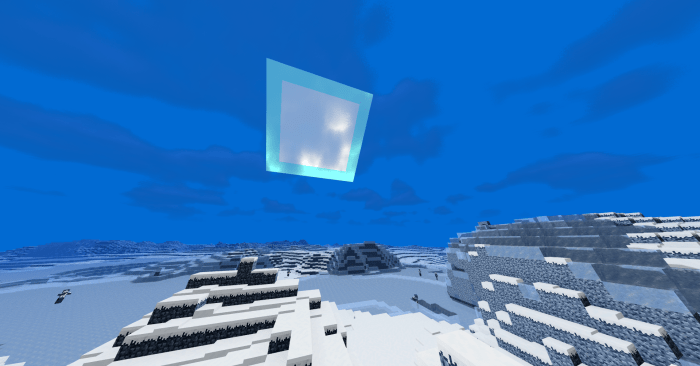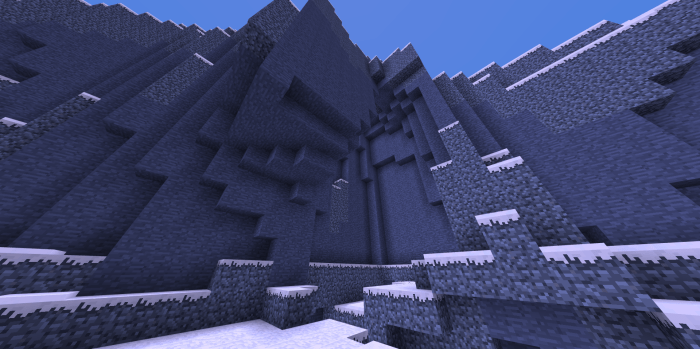 While playing, you will notice a player's thirst and temperature level bar. The player's temperature level will modify depending on the places he/she visits. Your task is to make sure the level does not get too high or too low. You will also have to take care of the thirst level because it will gradually decrease and you must rehydrate the player periodically to avoid his/her death.

This addon also brings a lot of materials.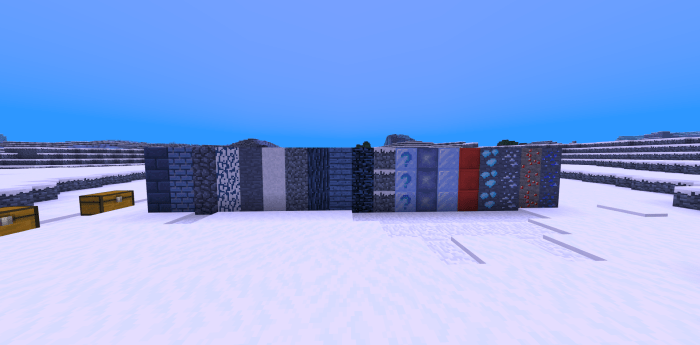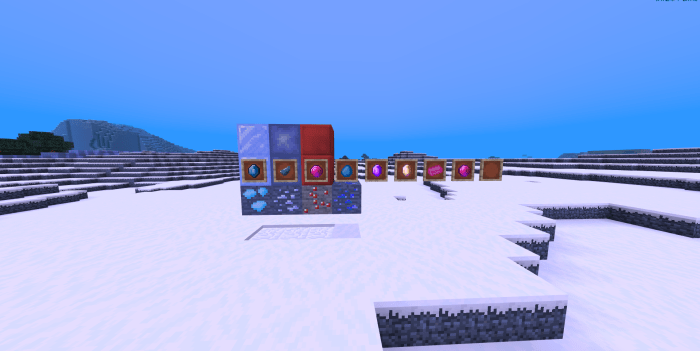 Some of them are:
Glacier crystal ores

Strong ice ores

Ruby ores




Ice coal ores




Ice rough blocks




Ice luck blocks







You will also discover that you can get special weapons, including three kinds of sticks and three kinds of swords (glacier, ice, and glacier crystal swords)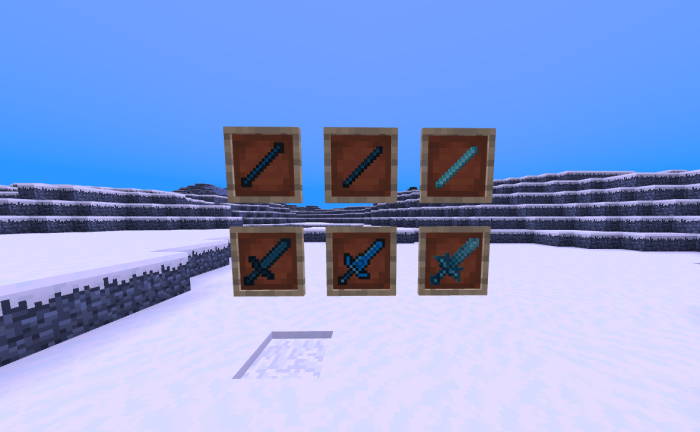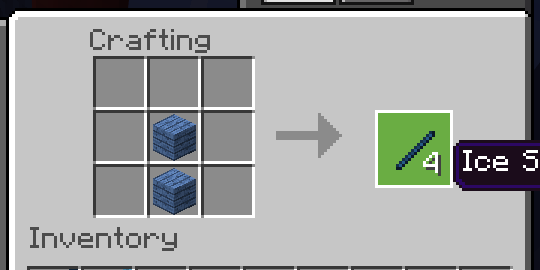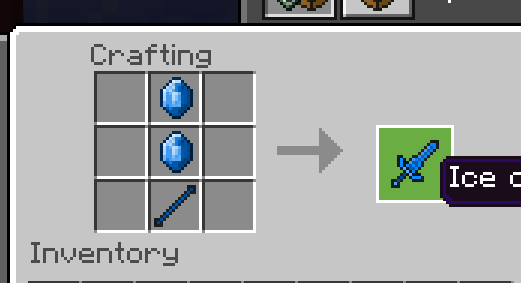 You will also have the chance to use many new tools, a new bow, and a very strong shield.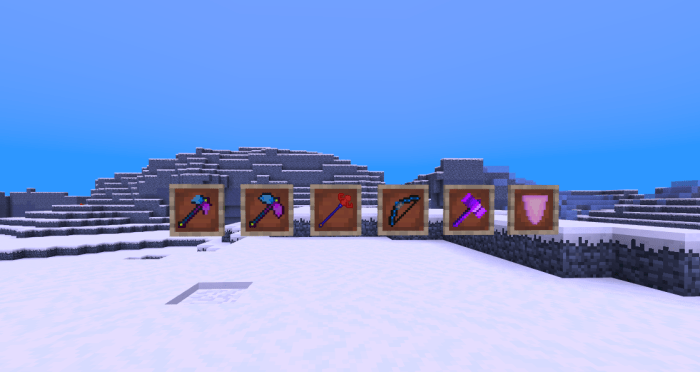 The shield can be crafted as shown in the picture below.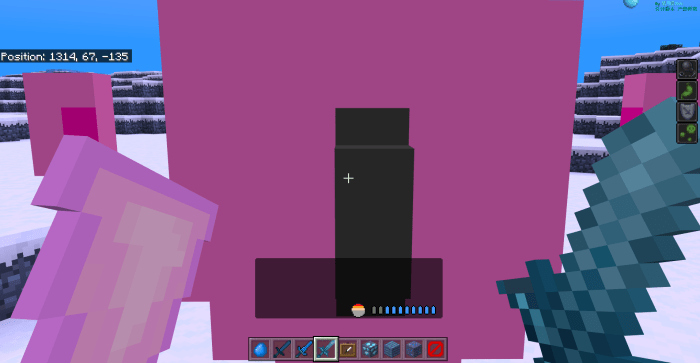 Dear MCPE fans, we assure you that by trying this addon you will discover many more surprises that we have enlisted above, so don't hesitate to use the free download button. The only requirement is that you have to use
Minecraft PE 1.16.100
or a newer game version and enable the experimental features.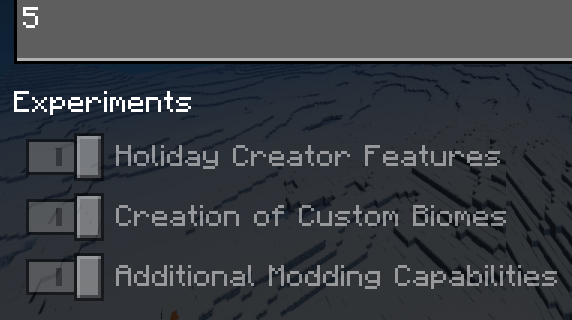 If you liked our article and the presented addon, share it with all your friends and leave feedback.
For other new MCPE-related articles, visit our
website
and have a good time!
---
5 April, 2021